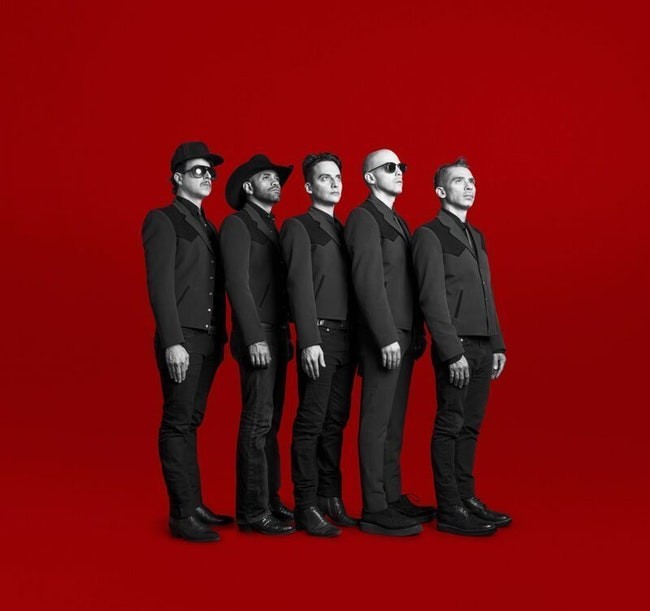 It's been five long years since the Monterrey, Mexico natives,
KINKY
  released an album of new material, 2012's
Sueño de la Maquina
. Now the band has made its long-awaited return with a new album,
Nada Vale Más Que Tú
, which was released in July, and with a tour by the same name.
The new album sounds like '90s-era KINKY, with infectious synth-driven and danceable tracks, but with a twist. Band members Gilberto Cerezo, Ulises Lozano, Carlos Chairez, Omar Góngora, and Cesar Pliego collaborated with a diverse range of musicians, including Mexican-American singer-songwriter Pepe Aguilar and Adrián Dárgelos, lead singer of Chilean band Babasónicos. The album also has a good dose of female vocals thanks to Dominican artist Jarina De Marco and Chilean urban singer Mariel Mariel.
[embed-1]
Even if you don't speak Spanish, KINKY's experimental sounds will make you want to dance, and even learn the language. Who knows, the band might even throw in some old-school tracks in English from their
Barracuada
album — give "Those Girls," and "The Day I Lost the Beat" a listen. Don't miss KINKY's show in Berkeley, the band's first East Bay show in years. We'll be there, and you should, too!
Wednesday, Oct. 11, 8pm, $34, all ages, Cornerstone, 2367 Shattuck Ave. Berkeley, CornerstoneBerkeley.com