"Financial institutions and other enterprises that do business with marijuana shops that are in compliance with state laws are unlikely to be prosecuted for money laundering or other federal crimes that could be brought under existing federal drug laws, a senior Department of Justice official said Thursday," according to the Huffington Post.
[jump]
That's big news for California's lawful dispensaries like Harborside Health Center in Oakland. The Treasury Department cut banking access to California clubs, forcing them to hold dangerous amounts of cash. Last week, news broke that the DEA was pressuring armored car services to cease dispensary cash pick-ups, putting even more Californians at risk.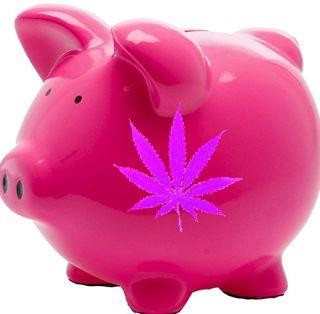 "The Justice official said that the department recognized that forcing the establishments to operate on a cash basis put them at greater risk of robbery and violence," Huffington Post reports.
Two people were murdered during a robbery at an unregulated dispensary in Bakersfield in July.
The report comes amid a new three-page memo from the Department of Justice updating its policy in light of pot legalization in Washington and Colorado. The White House will not sue the states to stop their plans to tax-and-regulate sales of cannabis to adults over 21. But the feds will work to prevent sales to minors and pot exports to other states.
Harborside founder Stephen DeAngelo said in a statement: "[O]ur joy is tempered in that the new policy does not specifically apply to current civil enforcement actions. For Harborside, that means we are still facing crippling tax assessments; seizure of the properties where we are located; and denial of banking, credit card, security, and armored car services. We hope that these and other federal efforts to impede our ability to operate as a legitimate business will be also be ended in the near future."
US Attorney Melinda Haag's office did not immediately answer a call for comment.