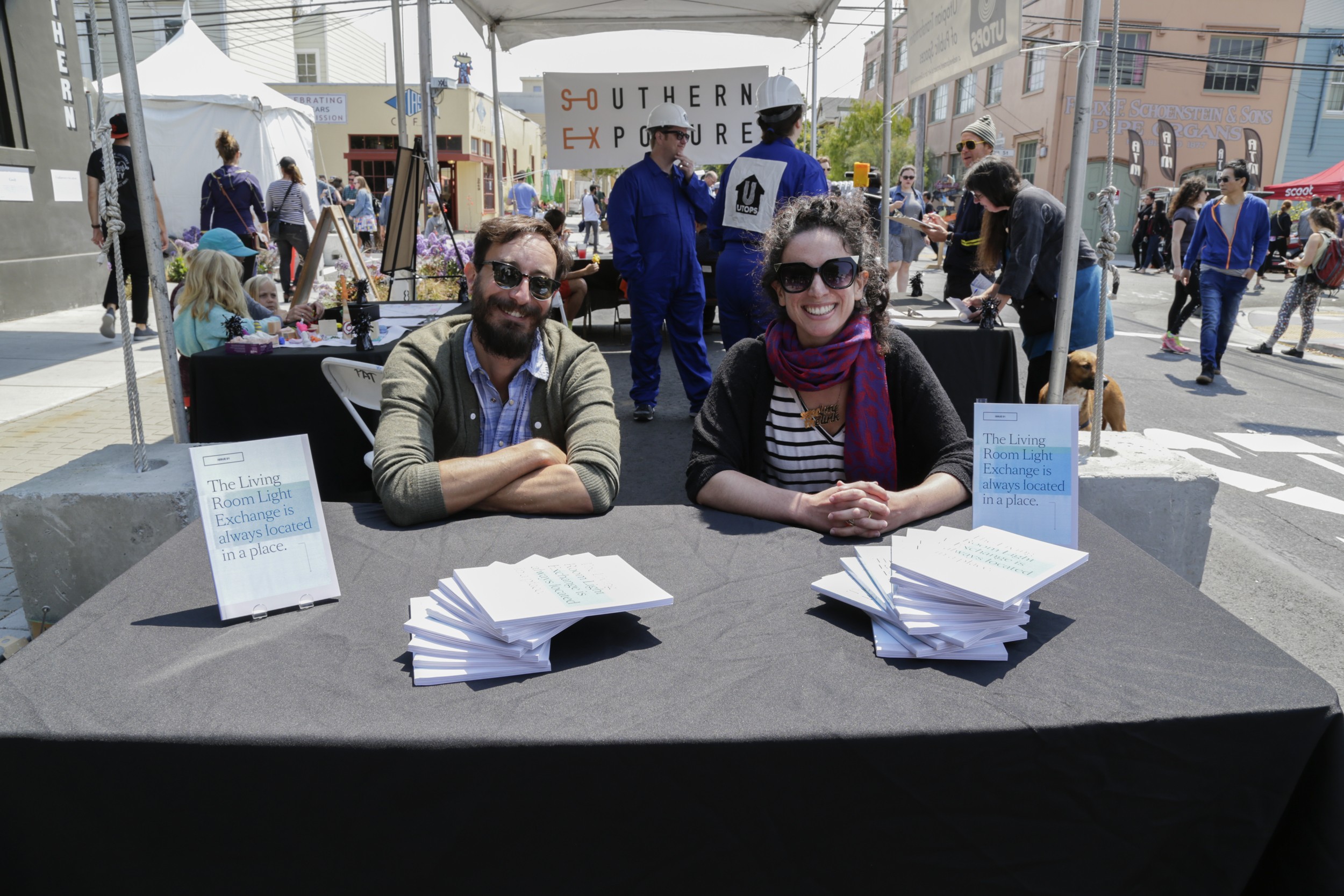 When you picture yourself with a drink in hand and in the midst of a thrilling dialogue about art and technology, you might imagine being at a bar or an art gallery. But at the
Living Room Light Exchange
, you'll actually be cozied up on a couch in the living room of a local artist.
Beginning its fourth season on Tuesday, Sept. 19 — four years after its debut — the
Living Room Light Exchange
hosts monthly salons in various living rooms across the Bay Area, with the intention of creating dialogue between local artists and the audience about art, new media, and technology culture.
Founders Liat Berdugo and Elia Vargas said they started the series because of a lack of "critical dialogue on art and technology." "In the Bay Area, the technology capital, there wasn't quite a space to dissect art and technology together," said Vargas. Thus far, LRLX has hosted 28 salons featuring more than 80 different artists and is fully sustained by its community.
This season, viewers will have a number of things to look forward to, said Vargas. He explained their desire to highlight more diversity within the field, "especially in this political climate," and to make the space more inclusive to gender non-conforming folks and people of color. "The Light Exchange is continuing the trajectory," Vargas said.
Scheduled presenters include creative collective The Black Aesthetic, interdisciplinary artist Christy Chan, and writer April Glaser.
Past salons have featured lively discussions. One that sticks out to Vargas in particular was with
Caroline Sinders
, a designer/user researcher whose work sparked a discussion about artificial intelligence and feminism. "To have someone so eloquently spoken, to be able to work through what her research is attempting to do and how she goes about it, is a very unique and interesting opportunity," said Vargas.
The new LRLX season will begin on Tuesday, Sept, 19 at 7 p.m. in the living room of musician Andrew Maguire. RSVP through Eventbrite for the address.