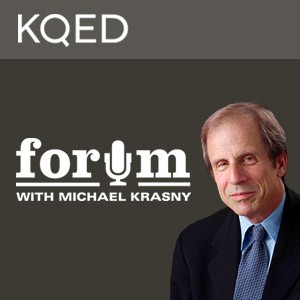 Darwin BondGraham and Ali Winston's
investigation into the Oakland Police Department's sex-crime scandal
revealed previously unreported details that sparked explosive discussions both here in the East Bay and nationally.
That conversation continued this morning on local radio, when the duo appeared on KQED's "Forum" program to discuss the sexual misconduct of officers and botched investigations. Listen
here
.
Mayor Libby Schaaf appeared on the show — in a previously recorded interview! — and reiterated her outrage and anger with the misconduct. For the first time, she conceded that some of the police behavior happened while officers were on-duty. She still stood by her statement this past Friday that former police chief Sean Whent resigned for "personal reasons," however.
BondGraham and Winston also
appeared on KPFA's "Upfront"
 segment to discuss the investigation. 
Look for more reporting on the OPD's sexual exploitation and trafficking of a teenager in tomorrow's issues of the
Express
.