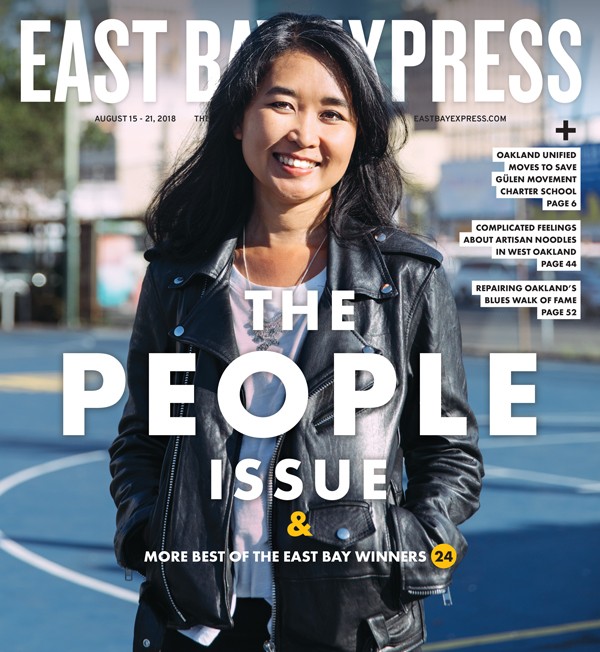 "Artisan Noodles," Restaurant Review, 8/15
Not Worth It
I thought the review was honest, thoughtful, and dealt with all the aspects involved, including how much work and thought goes into the noodles. However, after spending over $100 for three for lunch, I left appreciating the subtlety and goodness of the dishes, and was glad I experienced it, but all three of us decided it was not worth the wait and the cost, especially with so many other amazing choices in the East Bay alone. We won't be back.
Alan J Miller
Social Commentary Done Right
I appreciate this review and the way it weaves gentrification concerns into a food review. This is social commentary done right, a fusion of its own. Thank you!
Amy L. Keyishian
"An Artist Crafts His Ending," Arts Feature, 8/15
Thank You
I just read the article written about my father, Manuel Alvarez. I felt that it represented him in a positive and meaningful way. Thank you for your words and attention to detail. The article was very fitting to both his legacy of work and personality.
Alejandro Alvarez
"Bicycle Advocates Decry Arrest of Najari 'Naj' Smith," Blog, 8/15
Drop the Charges
I hope Mayor [Libby] Schaff and my councilperson Annie Campbell Washington can get the charges dropped for this community leader. Police overreach should not be tolerated.
Mary Pezzuto