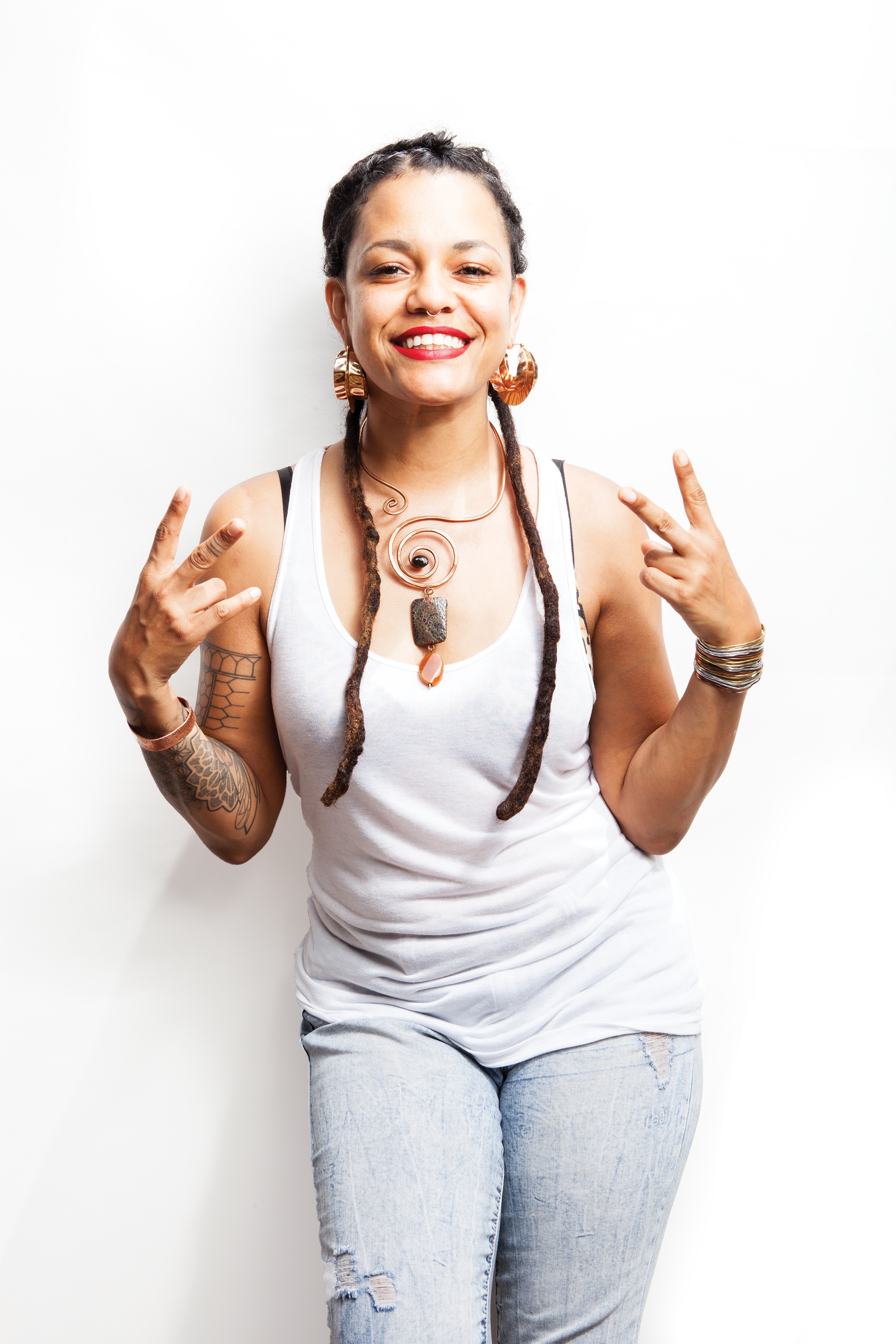 DJ Lady Ryan is a trailblazer and leader in the local DJ scene, on both sides of the bridge, going on years now. In the past, the
Express
 has celebrated many of her dance nights, such as her day-party series Soulovely, which goes down every second Sunday, and on special occasions (such as the
July 29 Soulovely X Peaches crew collaboration at El Rio
).
Today, Lady Ryan remains busier than ever — just consider her last weekend's slate of gigs. First, there was Saturday night, June 3, at Starline Social Club with Rich Medina and J Rocc. Lady Ryan opened for that killer lineup. And then, later on that same night, she headed on over a few blocks to The New Parish, where she DJ'ed another set at "Ships In The Night," a queer dance party that focuses on underground hip-hop and classic "booty jams." And, as if that weren't enough gigs for the weekend, she also appeared at "The Collective," an R&B-rap-reggae night that goes down regularly on Sundays, with D Roq and Sean G, at Somar (1727 Telegraph Ave, Oakland).
And the mixing goes on for the rest of the summer, including at the end of the month with
"Sade Versus Badu" tribute night at Starline on Saturday, June 24
, where Lady Ryan, Cutso, and DJ (Taco Emoji) will commemorate the release of a mix featuring the R&B heavyweights (which you can listen to at SoundCloud.com/papalote415).
And Sunday, June 25, she'll closing out the
San Francisco Pride festivities at Holy Cow (1535 Folsom St, S.F.)
.
And let's not forget:
June 22:
Bad Habits S.F. Pride KickOff at Bruno's
June 24:
Kool Aid San Francisco Pride 2017 Day Party at The End UP
June 29:
Foreign Relations @ Bissap Baobab
June 30:
Generations at Somar in Oakland
July 3: It's Great To Be Here at Somar
July 4:
Oakland Fam Bam 2017
Anyway, it's clear that DJ Lady Ryan is owning The Town.
Find out more at @DJLadyRyan, LadyRyan.com
.