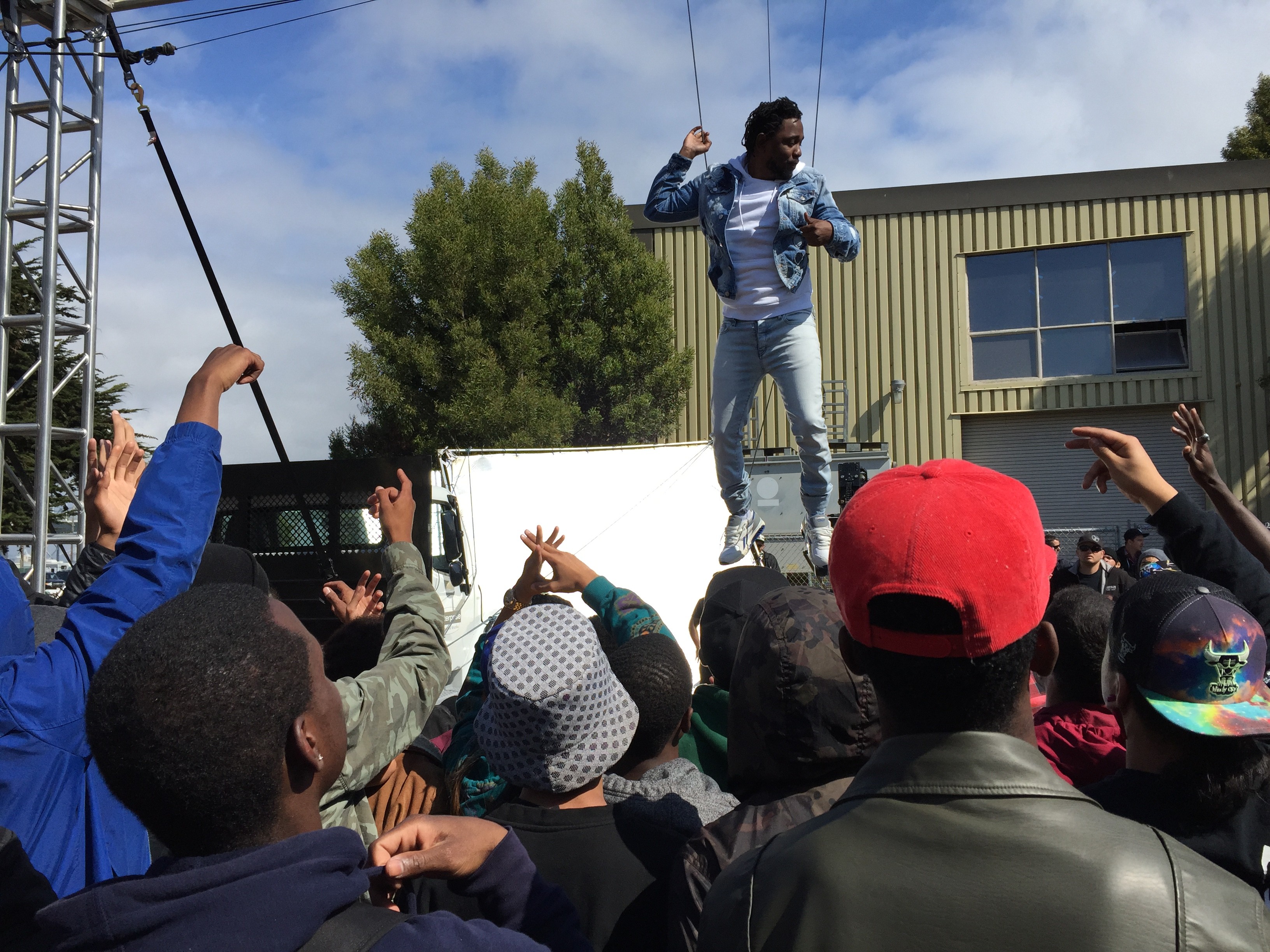 Kendrick Lamar visited Treasure Island today. Colin Tilley, who boasts directing credits on a roll call of celebrity rappers and pop stars, presided over a shoot for Lamar's
"Alright,"
a choice track from 
To Pimp a Butterfly.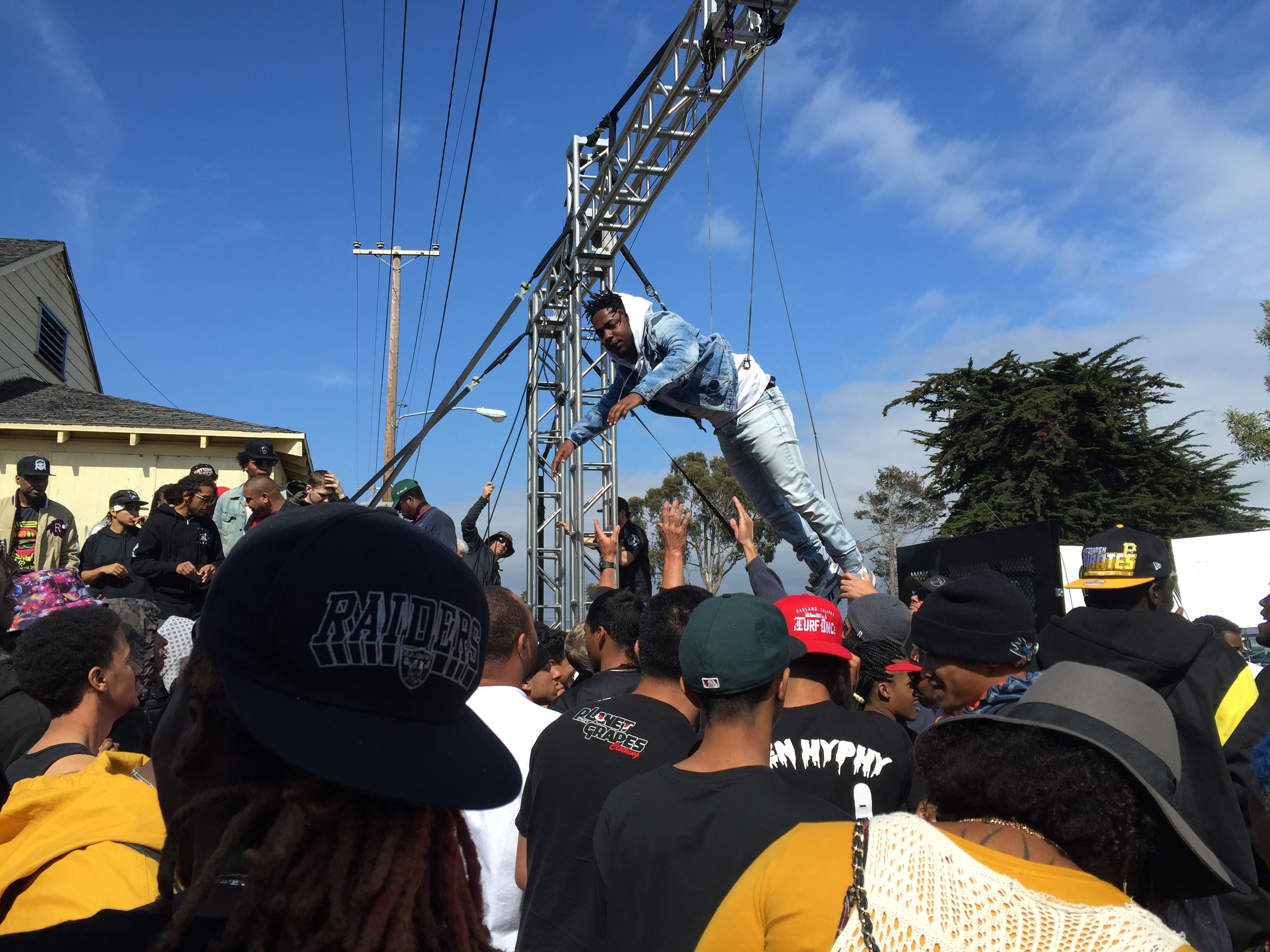 Shortly after one o'clock, a flatbed truck outfitted with scaffolding and a suspension system appeared in a lot. Lamar was then hung several feet off of the ground while the truck cruised the lot's perimeter with the eastern portion of the Bay Bridge in the background. 
There was also a wall fashioned from boomboxes.
Local rappers including Ezale and Los Rakas were among about one hundred extras. Everyone was asked to sign release forms and allow production assistants to photograph their IDs, then the crowd was corralled into the courtyard of a dilapidated building nearby. During the wait, set assistants asked several people to remove clothing and accessories depicting the logos of local sports teams. 
The suspension rig appeared in front of the crowd. Lamar was raised off of the ground flipped vertically while he rapped into the camera.
The audience was asked to, "Go dumb in place."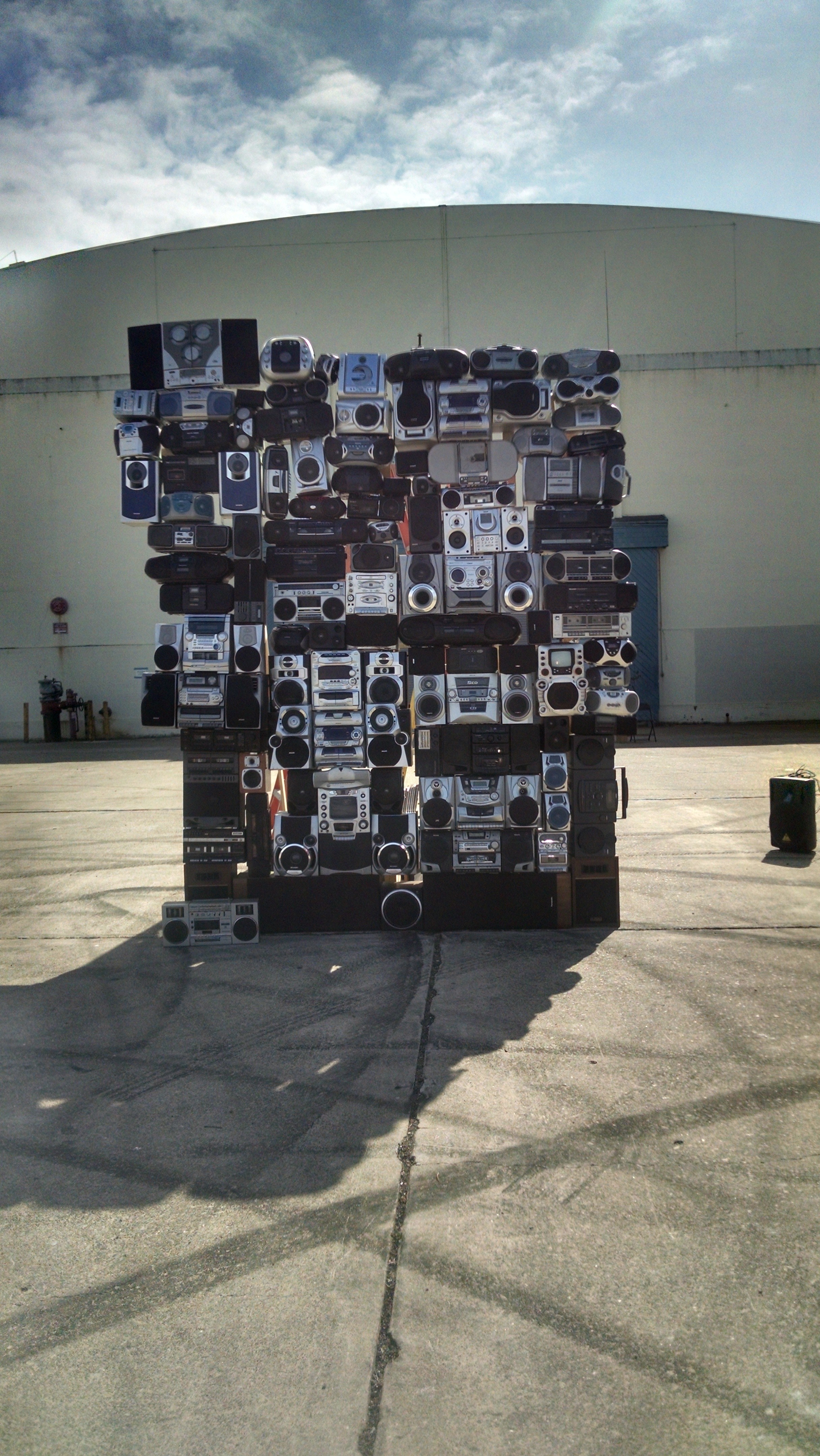 [embed-1]