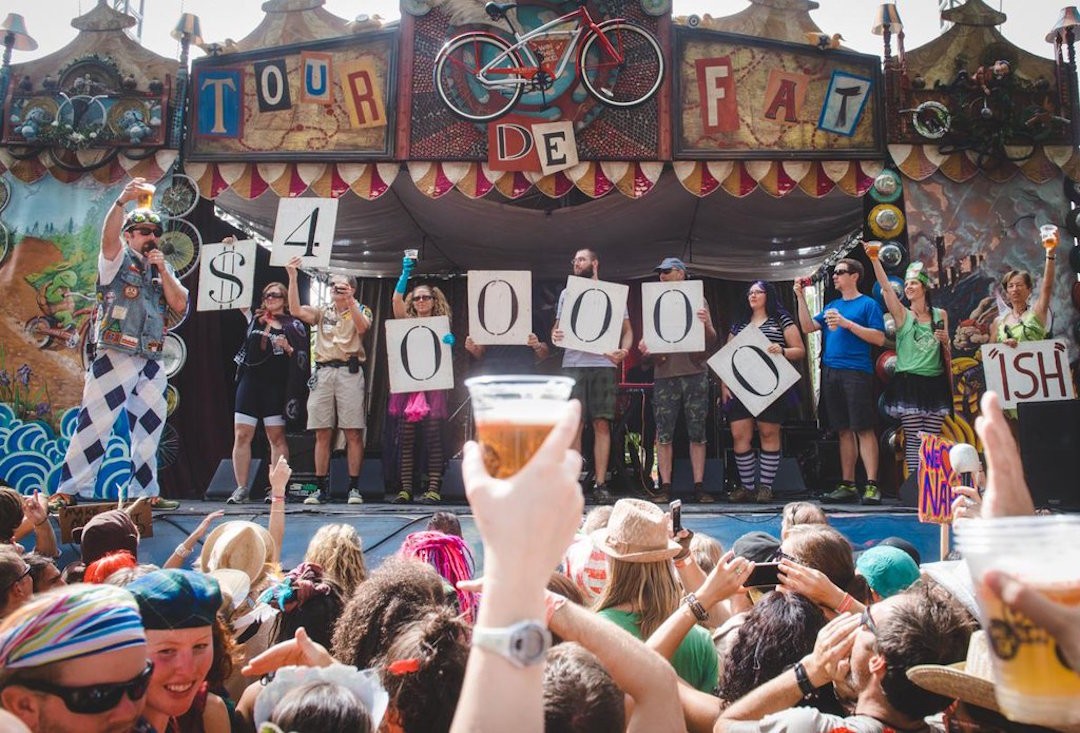 Save that date: Pioneering San Francisco beer bar Toronado (547 Haight St, Toronado.com) will celebrate its 30th anniversary in a few weeks, on Saturday, August 12. With the ubiquity of taprooms and breweries in the bay, it's possible that folks might take this legendary haunt for granted in year 2017. But don't do that: Toronado was filling pints and accepting cash only long before most beer traders and Untappd addicts were born, let alone shrieking on Instagram over Treehouse cans. Respect.

I'll detail more specifics on Toronoado's big birthday at a later date, but it's worth noting that Oakland-based Temescal Brewing was invited to pour at the party with a prestigious crew that also includes Sante Adairius Rustic Ales, The Rare Barrel, Russian River Brewing Co. (which again will bottle the official Toronado anniversary beer, although not a sour this go-around, instead a pale ale with brettanomyces), and more.
Beer circus is in town: New Belgium's traveling brew fest, Tour de Fat, will stop in Oakland this Friday. If you've never attended, the festivities include everything from magicians and jugglers to vaudevillian performances and live music. Oh, and drunk folks, courtesy of a truckload of New Belgium suds. The Oakland stop will also feature a fashion show, dance contest, and headliner Hollis Brown. It goes down on July 28 at Complex Oakland (420 14th St, 7pm, $15); learn more at NewBelgium.com.
Another save-the-date: The annual California Craft Beer Summit is the best (and probably only) reason to visit nearby Sacramento during the triple-digit-degree summer. The three-day expo attracts the state's top brewers, who hold court at the city's convention center for seminars and lectures, which offer fascinating insight into the brew community for both casual drinkers and the avid home-brewer. And the gathering culminates with one of the more memorable beer fests on the planet, with more than 100 breweries lined up on the city's Capitol Mall (it's a great opportunity to try long-sought-after brews by trendy spots such as Monkish, Moonraker, etc). Hunt down more details and buy tickets now at CaliforniaCraftBeer.com.
Dinner and a brew
: The Hog's Apothecary's latest "Breaking Bread"
dinner goes down this Sunday, July 30. For the uninitiated: The series features a guest brewer (this month it's Faction Brewing Co.), a special prix-fixe dinner by Hog's chef, and all the proceeds go to a worthy local nonprofit (ALS Therapy Development Institute). Snag tickets at BreakingBreadJuly.BrownPaperTickets.com.