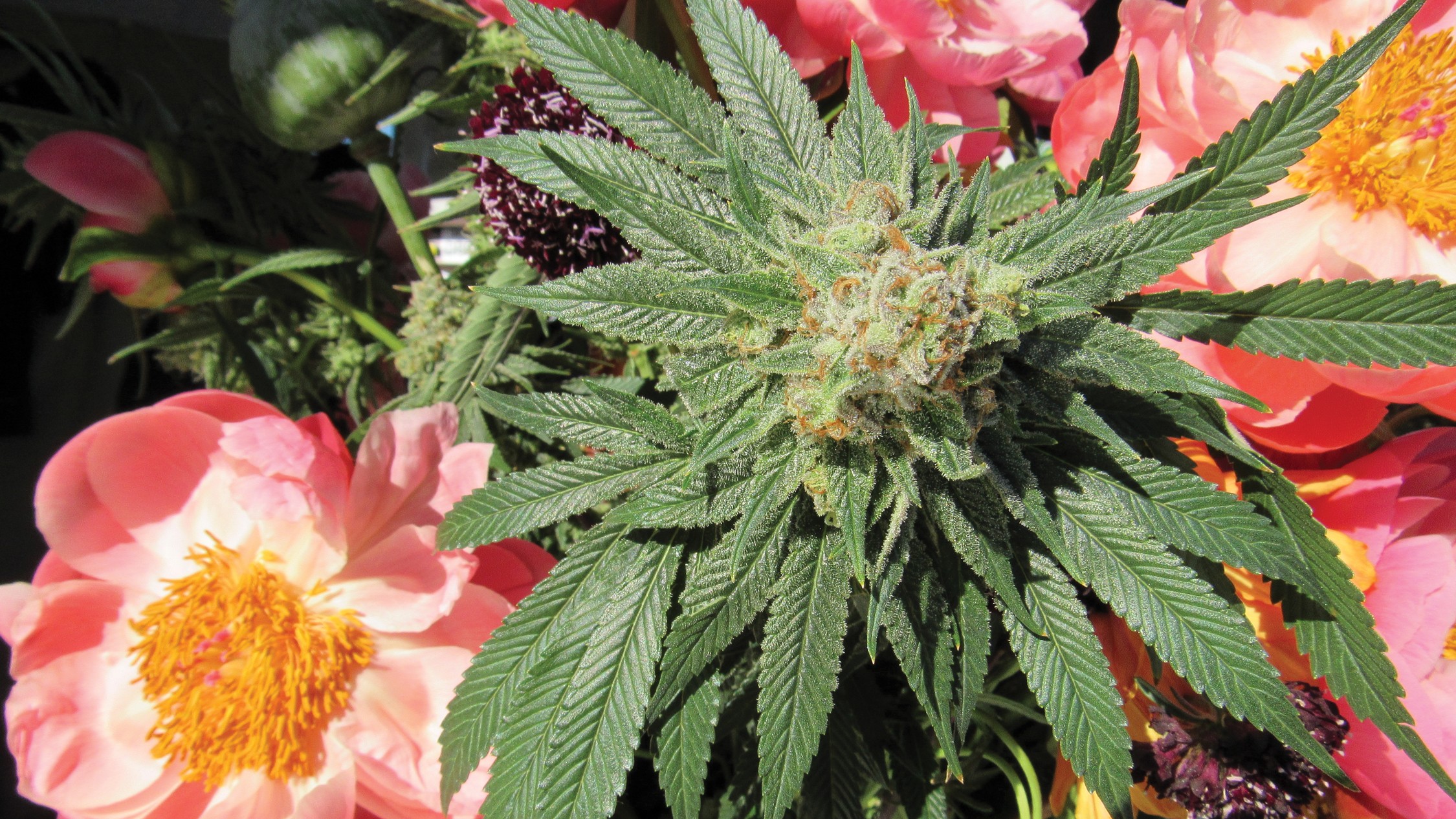 Summer is approaching, which usually means a full slate of cannabis events around the state. But new rules under Proposition 64 have thrown cold water on promoters.
That's because while cannabis events used to take place in a legal gray area, they now require approval by local jurisdictions in addition to the state. Prop 64 allows the state to issue temporary licenses for cannabis events with onsite consumption and sales at county fairgrounds, but local jurisdictions have the power to deny such permits.
Two weeks ago in San Bernardino, city officials did just that — killing event sales, samples, and smoking at the High Times Cannabis Cup at the last minute. Although the event still proceeded without those elements, attendees understandably demanded refunds. Vendors pulled out. And in Sacramento, the city council is scheduled to vote on whether to allow the High Times Cannabis Cup Central Valley, slated for May 4 and 5 at the Cal Expo Fairgrounds, just three days before the festivities — meaning the cup could go down without any licensed weed sales, freebies, or smoking.
"It hurts my head this could go so sideways and get held back on a technicality," said Jon Cappetta, spokesperson for High Times. "It is backwards. We legalized a plant and can do less than we did last year?"
And oh how High Times raged in the past. At a "medical" cup at the Cow Palace, an internet celebrity shot hundreds of half-gram envelopes of hash out of an air cannon into the audience. The pre-regulation sales, samples, and smoking peaked at The Emerald Cup's "215 area" in December. It was a libertarian's utopia, said California NORML director Dale Gieringer: rule-free, and no one got hurt.
We all knew regulation would mean less fun. In Colorado, legalization killed cannabis cups completely. "Colorado still hasn't figured it out," Cappetta said. "And how many years are they into legalization?" (Answer: Four years.)
More than 100 days into legalization, California regulators have not issued a single events license. But the state actually leads the way worldwide in licensing cannabis lounges and delivery services.
"California is on the cutting edge of this stuff. They are pushing the envelope," Cappetta said.
To that end, a bill sponsored by East Bay Assemblymember Bill Quirk (D-Hawyard) would expand allowable event zones from county fairgrounds to any permitted venue. While cannabis events would still require approval by local jurisdictions, organizers would have the option of holding them in larger cities, where opinions toward cannabis are more favorable. Assembly Bill 2020, which is endorsed by the cities of Oakland and Emeryville, sailed out of its first committee but faces stiff odds. 
Amending Prop 64 requires a two-thirds vote in each house. Rep. Quirk said talks with the governor's office have been "productive."
Getting to the required "54 votes is not going to be easy, but I am confident we will be able to do it," Quirk wrote in an email. "We were able to get bi-partisan support in the Assembly Business and Professions Committee. … We have a lot of support from cities and counties, public safety groups and cannabis groups to ensure AB 2020 strikes a good balance between local control, public safety, while allowing a growing business to take advantage of a booming economy."
Indeed, cannabis events are economic engines generating tax revenue through hotel stays, gas, food, and other tourism-related activities.
Supporters of AB 2020 reveal those who stand ready to throw some amazing events: Noise Pop Industries, Northern Nights Music Group, Rural County Representatives of California, Urban Counties of California. The only opponent? The American Cancer Society, which is concerned about the smoke.
It's also worth mentioning that these events appear to very safe — and much safer than gatherings of NFL sports fans. A public safety audit of The Emerald Cup 2017, which drew more than 20,000 to Santa Rosa in December, found that it resulted in no hospitalizations or arrests, compared to six average arrests per NFL game. The Santa Rosa Police Department, California Highway Patrol, and fairground owners all gave the event the thumbs up, echoing findings from events in Southern California.
"It was a great event," Cappetta said of the 4/20 event in San Bernardino. "Everything went super smoothly. The police were sitting around with nothing do and very happy."
In the interim, unlicensed private parties are all the rage. A quick Internet search yields dozens of ganja yoga classes, infused dinners, and women-only retreats. Instagram is awash in accounts leading to local, regional, and national "secret seshes" — private smoke-outs with underground vendors.
"All these other small brands are doing stuff that might not be legal or as upfront," Cappetta said.
The parties are a heady good time, and they're also a bit of vintage marijuana civil disobedience. Folks have an inalienable right to assemble peacefully — and hopefully they'll soon be able to do so with a joint in hand.
Award-winning journalist and best-selling author David Downs writes Legalization Nation weekly. He is the co-author of Marijuana Harvest (2017). Follow him on Twitter @davidrdowns.