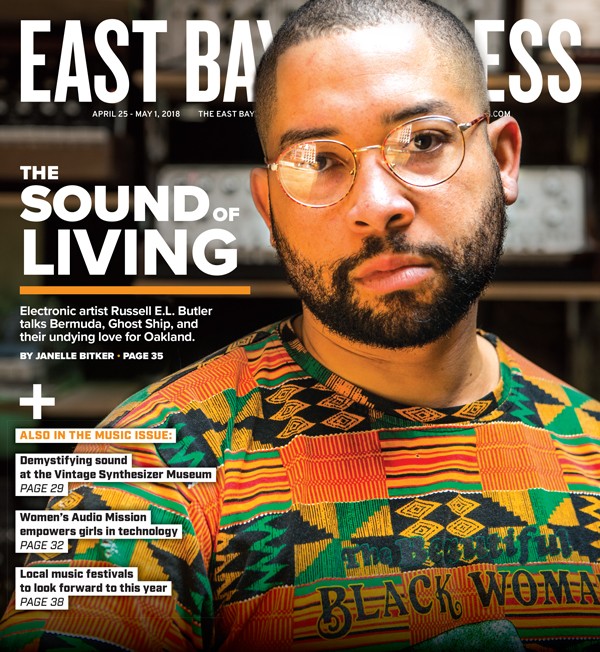 "Black and Female Recruits Missing from Latest Oakland Police Academy," News, 4/25
Need Better Applicants
Community recruitment can only be successful if the community helps to identify and recruit candidates. This requires churches and other community groups to identify good candidates and then encourage them to learn about what is required and apply. I have been a member of the civil service interview panel for police officer candidates and we need more highly qualified applicants.
Ed Gerber
"A Vietnamese Treasure in Chinatown," Food Review, 4/25
Tay Ho Is the Best
Tay Ho is an excellent restaurant, staffed by wonderful people, and the food prepared by 'mama' is the best! Denise Huynh deserves success!
Jim Dexter
"Groceries for West Oakland," What the Fork, 4/25
It's a Miracle
It's about time. A real message is being sent to all those who operate food markets in Oakland, that West Oakland and its residents are part of the norm and not a forgotten entity. The past speaks for itself. If you only knew how many food markets and supermarkets existed in Oakland. I was born in the '50s and remember Safeway, Lucky's, and others that served the entire city. However, in last 40 or more years, leadership and some members of our city council have let many areas of color exist without the necessary products as others and without food markets.  Thanks, Ahmadi, and all those who are involved in this project. God willing, many more will follow in your footsteps to help the underserved residents of such a great city. As we witness gentrification taking place all over Oakland and other Bay Area cities, it's up to all those who are left to continue to pray for more miracles.
Alvin Burns
"Twilight of the Diva," Movies, 4/25
A Shame
I hope the movie review is incorrect; it would be a shame not to accurately capture the complete story of this icon. I was privileged to meet her several times during the eight years I lived in Jamaica and worked as a management consultant with her cousin, Ludlow Jones. It was hysterical to go to one of the family gatherings, with all of her conservative, properly raised British church-going aunties, and watch how they were torn between loving their own flesh and blood, and the likes of Grace singing "La Vie en Rose" dressed in one of her African outfits!
Scott Gannon
"Soda Tax Revenue to Pay for Pure Drinking Water Stations at Lead-Contaminated Oakland Schools," News, Online Only, 4/23
More Appealing
The goal of the soda tax is to promote healthier drinks — like water — as well as reduce consumption of sugary drinks. EBMUD water does not have lead in it — the lead is coming from the fixtures. Where the lead is coming from pipes, OUSD will have to replace plumbing, which is very expensive. This proposal is a quick and cost-effective way to reduce lead exposure in drinking water in all Oakland schools by replacing a defective fountain with a new and appealing hydration station. There are various reasons to support hydration stations. It encourages drinking water and preserves the environment because these stations are designed to fill reusable water bottles as well as function as fountains. Also, the thought is that these new stations will be more appealing and encourage drinking water.
Holly Scheider
"Landlords and Tenants Continue to Fight Over Oakland Rent Control 'Loophole' Despite Moratorium," News, Online Only, 4/27
Landlords Don't Get It
Same old story. Landlords don't understand the thing about the "cost of doing business." Rental property is about long-term investment, not gouging tenants to pay for short-term turnaround for profit. I was forced out of Oakland by a law the landlords got the rent board to pass that had tenants pay for capital improvements over five years. Not having an extra $30,000 lying around to pay for the capital improvements, I had to leave my beloved Oakland. That law has since been changed. Good for these tenants getting together challenging "legal" but skewed laws that favor displacement of citizens for the profit of the entitled.
E. Calef