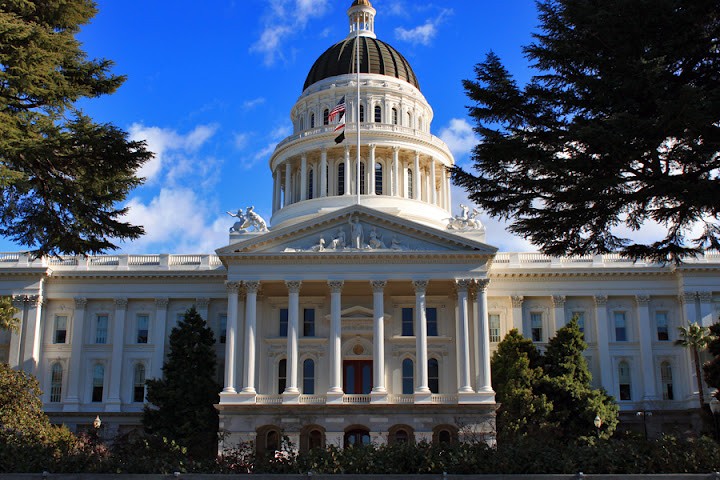 Stories you shouldn't miss for Oct. 6, 2017:
1. Gov. Jerry Brown signed a package of legislation
designed to protect undocumented immigrants, including a bill that will make California a sanctuary state in 2018
, reports Jazmine Ulloa of the
LA Times
$. The new law will largely prohibit local law enforcement agencies from assisting in federal anti-immigration efforts, although the legislation is not as strong as many activists had wanted. Brown also signed a bill that
bans landlords from threatening immigrant tenants with deportation
.
2. State Auditor Elaine Howle
ripped Gov. Jerry Brown's water tunnels plan in a new report
, saying the state has failed to explain how the $17 billion project will be financed and that California water officials illegally awarded a no-bid multimillion-dollar consultancy deal to an unqualified contractor, reports Paul Rogers of the
Mercury News
$. Brown's controversial plan took a big hit last month when the giant Westlands Water District, which was expected to pay $3 billion toward the tunnels' project, voted against it.
3. The Trump administration
rolled back birth control protections
under Obamacare, saying employers can deny women health care coverage for contraception on moral or religious grounds, the
Washington Post
$ reports. The move is part of President Trump's effort to undermine the Affordable Care Act and dismantle parts of it.
4. In a surprise move, the National Rifle Association, which normally fiercely resists any gun control proposals, joined with the Trump White House in saying that
its open to restricting the sale of so-called "bump stock" devices
like the ones used by the Las Vegas mass shooter, the AP reports (via SFGate.com). Gunman Stephen Paddock used bump stocks to turn his semiautomatic weapons into mass killing machines.
5. ICYMI: The Alameda County District Attorney's Office
dropped sexual assault charges against Oakland police officer Giovanni LoVerde
, who was accused of oral copulation with a minor in the Celeste Guap sexual exploitation scandal. The DA's office cited the difficulty for victims testifying in such cases. In addition, a judge dismissed sexual assault charges against former-Contra Costa County sheriff's deputy, citing insufficient evidence.
6. The Piedmont City Council appointed Councilmember Betsy Smegal Andersen
to be the new mayor of the city
, replacing ex-Mayor Jeff Wieler, who resigned after making bigoted posts on Facebook, reports Susan Davis of the
East Bay Times
$.
7. The state Commission on Judicial Performance
publicly rebuked Alameda County Court Commissioner Mark Kliszewski
for repeatedly making inappropriate comments about a court interpreter in public and for allowing "court staff members to routinely make offensive and inappropriate comments, some of which related to race, gender, and sexual conduct, in the courtroom when court was not in session," when he was assigned to the juvenile division, reports Angela Ruggiero of the
East Bay Times
$.
8. And alt-right provocateur Milo Yiannopoulos
repeatedly solicited advice from prominent white supremacists and neo-Nazis
on what to write about when he we worked for the conservative website Breitbart, reports Joseph Bernstein of BuzzFeed News, in an investigation.
$ = news stories that may require payment to read.