Stories you shouldn't miss:
1. Californians are scrambling to sign up for Obamacare through the state's insurance exchange as the December 23 deadline for getting coverage next year is approaching fast, the LA Times$ reports. The state's insurance exchange is being swamped with enrollees. On Wednesday, the exchange tallied 17,000 calls in less than an hour. And an expected surge in applicants in the next two weeks could overwhelm the state's system.
[jump]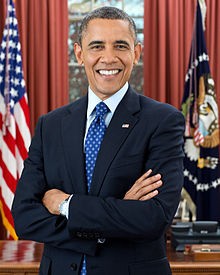 2. Sixteen Oakland public schools, including Oakland Tech High School, are about to get solar panels under a partnership with San Jose-based SunPower, the Mercury News reports.
3. Hundreds of fast-food workers demonstrated in Oakland yesterday to demand higher wages, joining a massive protest that involved more than one hundred cities nationwide, the Chron reports.
4. The BART Board of Directors is examining whether to raise fares during peak hours — much like the Bay Bridge, the Chron reports.
5. Commemorating the death of Nelson Mandela yesterday, the Chron has an excellent story today that recalls Mandela's trip to Oakland in 1990.
6. And the East Bay hills might see some snow tonight as a cold weather storm moves into the Bay Area.