Stories you shouldn't miss: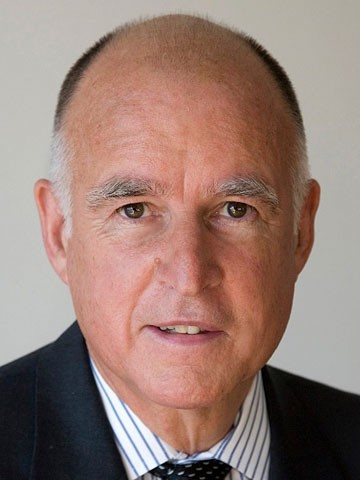 1. In his new budget proposal, Governor Jerry Brown
is refusing to increase funding for UC, CSU, and community colleges
and instead wants to pump excess tax revenues into a "rainy day" fund reserve and pay off debt, the AP reports. The governor's budget proposal also sets up a showdown with the UC Board of Regents, which voted recently to raise student tuition if Brown and the state legislature decide not to increase funding for higher education.
2. Last year was t
he hottest on record in California
— a full two degrees Fahrenheit higher than the previous record and four degrees higher than the twentieth century average, the
Mercury News
$ reports. The warm weather is being blamed on the high-pressure ridge that was parked off the West Coast for the past two years and caused the state's drought. The NOAA is expected to announce next week that 2014 was also the warmest in the Earth's recorded history.
[jump] 3. Today is the
eighth Spare the Air in a row
in the Bay Area, as air pollution continues to swamp the region during the continued dry spell, the
CoCo Times
$ reports. The record is eleven straight Spare the Air days.
4. The measles outbreak linked to Disneyland this week has likely been caused by the
anti-vaccination movement
in California, the
LA Times
$ reports. Six of the confirmed cases were of children who were not vaccinated. Vaccines are only effective if 95 percent or more of the population gets them.
5. Big Pharma
is appealing its lawsuit against Alameda County's new prescription pill disposal law
all the way to the US Supreme Court, the
Trib
$ reports. Pharmaceutical companies contend that the county's new law, which is designed to limit prescription drug abuse and keep the region's waterways clean, represents an infringement on trade.
6. And the San Francisco Bay Area
lost out to Boston in its bid to host the 2024 Olympic Games
, the
Chron
reports. Boston will now compete against other cities around the globe. The Bay Area delegation had submitted a revised plan this week that included a proposal for a new stadium in Oakland for the Games that would also be used by the Raiders.