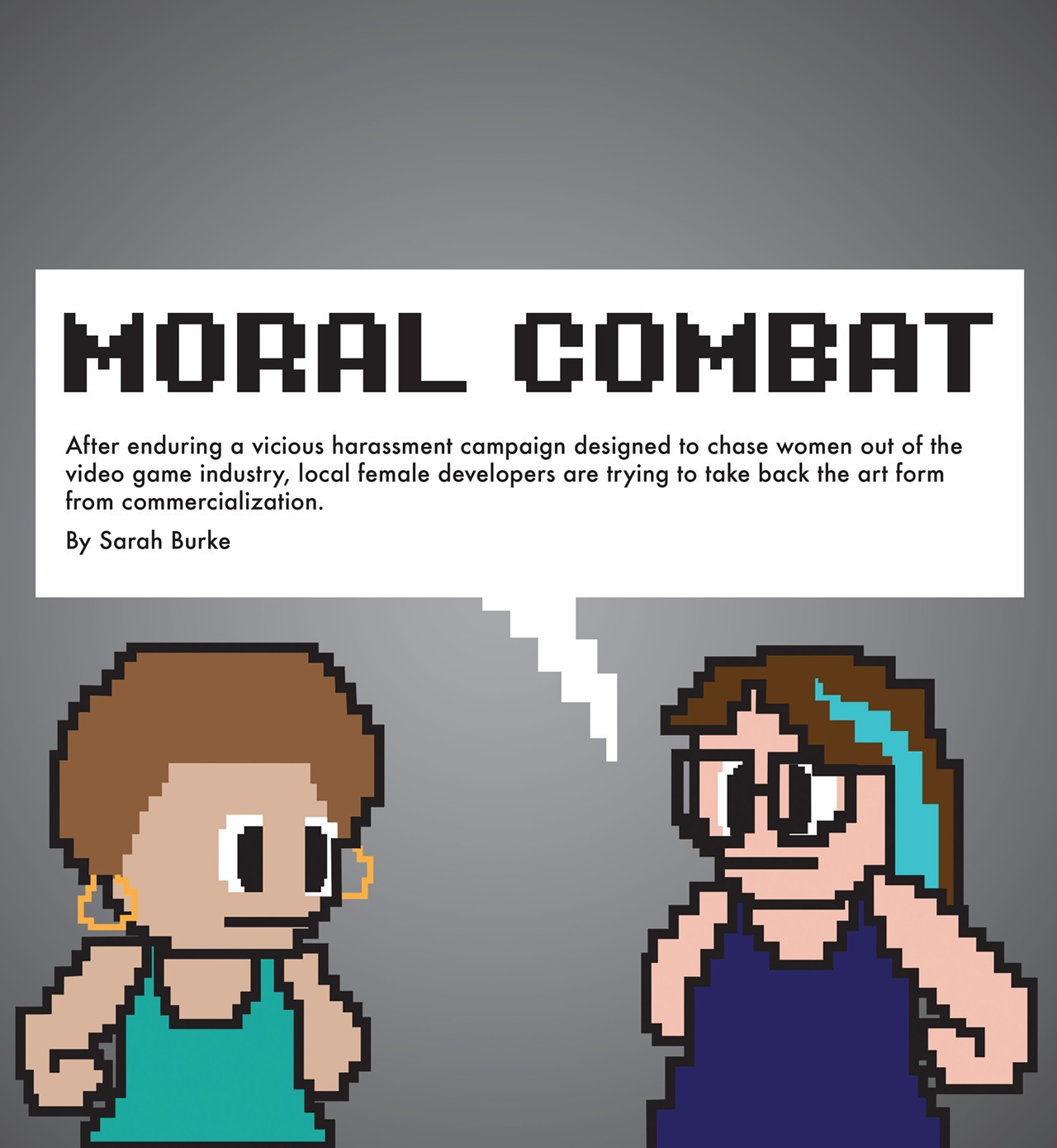 Express
Arts & Culture editor Sarah Burke won
a first-place award
last night in the 30th Annual Excellence in Journalism Awards of the Society of Professional Journalists, Northern California Chapter. Burke's award came in the Arts & Culture category for her October 15, 2014 cover story, "
Moral Combat
." Her piece explored Gamergate, the vicious harassment campaign that's been chasing women out of the video game industry. Her report also looked at how East Bay female developers have been trying to reclaim the video game art form.
The SPJ said Burke's story "captures nuances about gaming and the kinds of voices that are trying to break into a world that is fighting to keep them out."
Burke's award was in the print/small division for newspapers of less than 100,000 circulation. The
Express
was the only alt weekly to win an award in this year's contest.