Bernie Sanders' pollster Ben Tulchin of Tulchin Research will discuss the odds of 2016 cannabis legalization in California and beyond on Friday, November 20 in downtown San Francisco.
Tulchin will sit on a panel that will also feature representatives of the Marijuana Policy Project and ReformCA, Oakland cannabis commissioner Sean Donahoe, and Roger Salazar — head of Alza PR and the successful "No on Prop 19" campaign in 2010.
This all-star panel kicks off the New West Summit November 20-21, at the Parc 55 hotel in downtown San Francisco. Your
Legalization Nation
editor will be the panel's moderator.
[jump]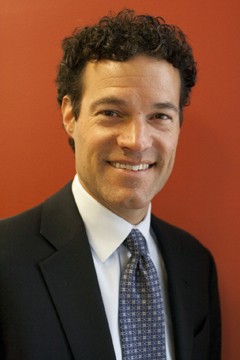 The likelihood of California legalizing cannabis in 2016 appeared to decrease this week, as more and more folks
reacted
to the emergence of a new, leading initiative, backed by tech billionaire Sean Parker, and endorsed by the Drug Policy Alliance, the Marijuana Policy Project, California Cannabis Industry Association, and Lieutenant Governor Gavin Newsom.
The Parker-backed "Control, Regulate, & Tax Adult Use of Marijuana Act" (CRATAUMA) initiative not only faces potential unified opposition from police, religious leaders, and some elected officials on the right end of the spectrum, but attacks from reformers who feel the bill doesn't go far enough.
And this week, the
Sacramento Bee
's Dan Morain got a
quote
from the union group the Teamsters — who said they will be opposing the Parker initiative.
According to insiders, the unions are furious that the CRATAUMA removes some pretty generous union concessions regarding legal pot.
The just-signed new medical cannabis regulations mandate all companies of twenty or more do a "labor neutrality agreement" with a union or face license revocation. CRATAUMA contains no such mandate.
"[The Parker initiative] is very problematic for us," said Barry Broad, an attorney and lobbyist who represents the Teamsters. "I would predict that we will oppose it."

Liquor distributors are also furious that CRATAUMA strips out a new medical marijuana rule that required licensed "distributors" to move any medical pot around the state. Some of those distributors are in the middle of spending millions of dollars gearing up to win pot distributor licenses, which may not exist come election day next year.
It's quite the quagmire.
As I detailed for
KPFA's Upfront Radio this morning
, about 55 percent of Californians support "legalization." But "legalization" is one word.
These legalization proposals run for thousands of words each, and there's plenty of other words that turn off certain legalization voters. Words like "ban," "tax," "cultivation limit," "monopoly," "21 and over," "penalty," and "advertising." 
(And note: Morain's column incorrectly states that CRATAUMA contains no anti-monopoly or child advertising restrictions.
It does
. Don't blame Morain for not reading the whole thing, though. It's sixty pages long. He won't be the last misinformed reader.)
California — a state of 38 million — could very well support "legalization" in theory, and fail to agree on the details for some time to come.
Lastly,
The Emerald Cup
is inviting all ten groups who've filed legalization initiatives to a debate at the Cup in Santa Rosa in December.