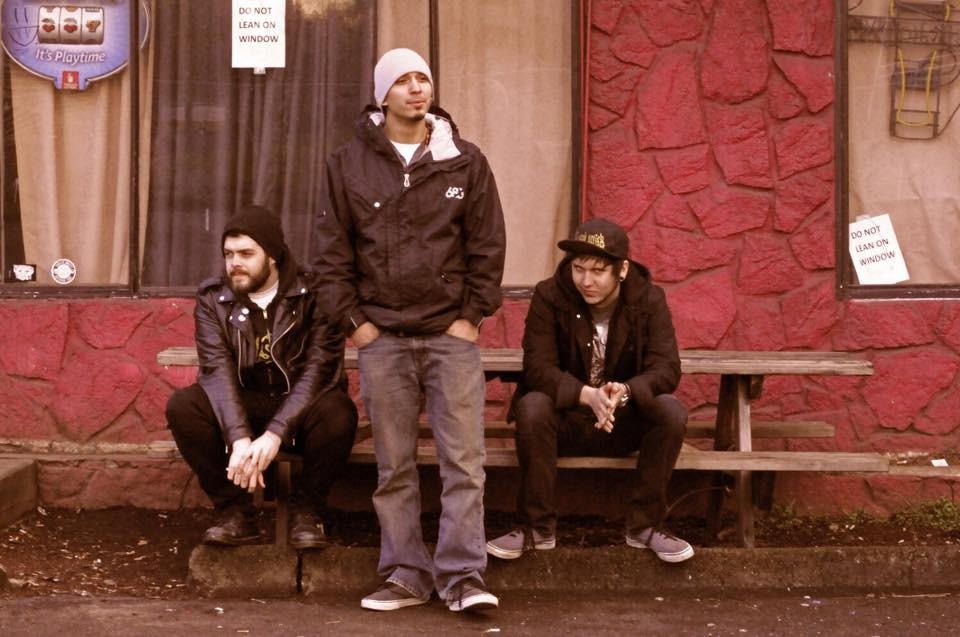 Emilio Nevarez, a 26-year-old musician, was fatally shot Saturday night while packing up after a gig in downtown Oakland, according to
police officials
, who say he was hit by a stray bullet intended for someone else. The tragic shooting took place after an argument between two men apparently escalated at around 1:15 a.m. outside the Golden Bull near 14th Street and Broadway, the
Chronicle
reported. Police and family members told the paper that Nevarez was hit in the neck as he was carrying equipment out after performing that night for a friend's 40th birthday. 
Emiliano "Emilio" Nevarez was the bassist and vocalist for the
Lucky Eejits
, an East Bay
punk band
. The musician lived in Berkeley and was a graduate of Antioch High School and received a degree in audio engineering from Ex'pression College in Emeryville, the
Tribune
reported.  
[jump] Nevarez's two bandmates, Casey FitzPatrick and Tyler Salinas, posted a tribute to him on
Facebook toda
y, writing: "Saturday April 4th our lives shook and have been put to a halt. This is the last thing I feel we would ever have to do collectively as a group and announce. Our best friend, brother and Bass player Emilio Nevarez was taken from us so suddenly by gunfire. Emilio was doing what we always do after our shows and prepping our gear to load back in the van. Just minutes before the tragedy Tyler and myself were walking to get the van to bring up front to load. Before we could even pull It up our brother was gone."
The band said it would post more information about upcoming services and added: "We have been in a dark world of sadness and pure confusion as to why this happened to our beloved, beautiful and talented friend. If you knew Emilio you know he would tell us all not cry and not to be sad. He would want each and everyone of us to be strong.He was and will always be to us a strong man and incredible influence to our sound. We want to take a second to give our love, feelings and honor for Emilio's incredible family who are experiencing pain beyond words. Thank you for giving us a beautiful talented person we could have in this band and scene."
The Golden Bull also posted a message on
Facebook about the shooting
 that said, in part, "As much as businesses like ours are trying to help turn things around in downtown Oakland, unfortunately there are still bad elements that remain in the neighborhood. We bow our heads in sincere mourning of this terrible loss. We ask the community to do the same." The club reported that there is a growing
memorial
outside of the venue and said it plans to host a benefit to support the family. 
An Oakland Police Department spokesperson sent out a short statement on the shooting, noting that Nevarez was pronounced dead on the scene and that another victim suffered a non-life threatening gunshot wound and was taken to the hospital. That victim was also apparently a bystander and
not an intended target
. 
The police have not yet made any arrests. Officials are offering a $20,000 award for any information leading to
arrests of the gunman
. OPD urged anyone with information to call the homicide unit at 510-238-3821 or the tip line at 510-238-7950.