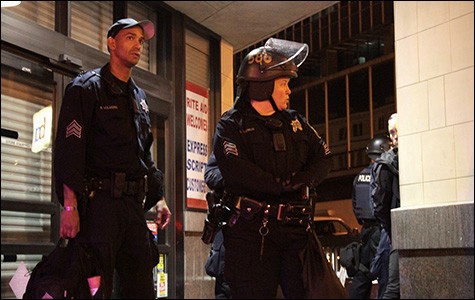 Despite
Oakland's decrease in violent crime of late
, according to the FBI's recently released annual report "
Crime in the United States
," it's still rated the most dangerous of any California city. Gleaned from 2013 data, the FBI report noted that Oakland has almost 20 violent crimes per 1,000 residents, with "violent crimes" meaning "murder and non-negligent manslaughter, rape, robbery, and aggravated assault." 
See Also:
Reality Check: Violent Crime Is Down in Oakland 
Violent Crime Plummets in Oakland
[jump] Not to be a pollyanna, but we'd like to take this time to point out that, as reported last May, violent crime in Oakland dropped significantly in
every major category
, including homicides (down 18 percent), robberies (38 percent), shootings (35 percent), and burglaries (11 percent). Oakland Police Chief Sean Whent credited the crime drops to the department's Ceasefire violence prevention program. Last week,
voters approved Measure Z
, which extends a parcel tax that generates funding for Ceasefire and other safety prevention programs.
It's also worth mentioning that the FBI doesn't differentiate between crimes in its data. So a smartphone theft is treated the same as a murder. 
Unsurprisingly, the Bay Area city that is the most safe, according to the report, is one of the wealthiest, not just in the Bay Area, but in the United States.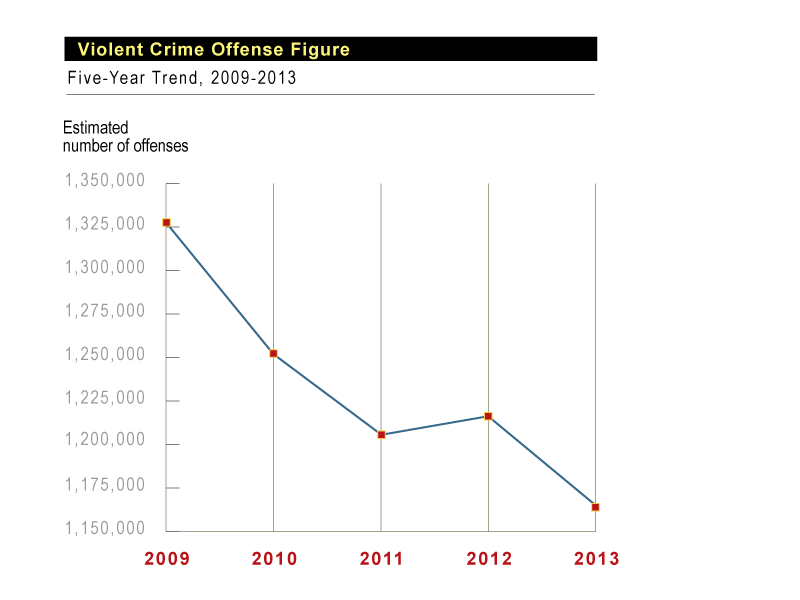 On the whole, violent crime is down nationally, with a drop of 4.4 percent from 2012. In San Francisco, however, violent crime is up 22 percent. The state average for violent crime is 3.93 per 1,000 residents.
Here are the Bay Area cities with the lowest crime rates:
Hillsborough: 0
Clayton: 0.18
San Ramon: 0.36
Danville: 0.39
Foster City: 0.46
Orinda: 0.54
Moraga: 0.66
Cupertino: 0.68
Los Altos: 0.76
And here are the ones with the highest rates:
Oakland: 19.77
Emeryville: 12.67
East Palo Alto: 11.93
Richmond: 10.36
Antioch: 8.80
Vallejo: 8.61
San Francisco: 8.47
San Pablo: 6.69
Berkeley: 4.84
Fairfield: 4.59
Follow @annapulley on Twitter. She'll tweet you right.