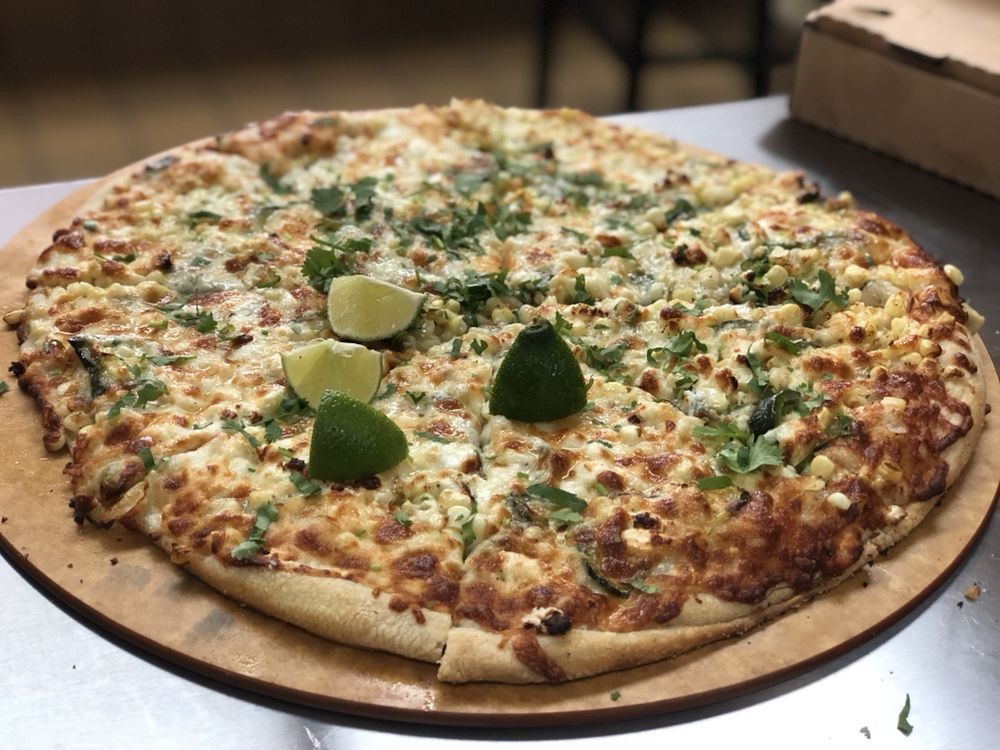 Cheeseboard's
influence has officially reached the Dimond District in Oakland. Cheeseboard
alumni Artemio Maldonado and Dwight Ferron (formerly of Sliver in Berkeley) opened
Dimond Slice Pizza (2208 MacArthur Blvd., Oakland) a couple of weeks ago,
baking pizzas with a similar, sourdough crust and one set of toppings each day.
As with Cheeseboard, Dimond Slice is vegetarian with vegan options. You can order by the slice ($3.50), half pie ($10.50), or whole pie ($20). Toppings so far have definitely felt Cheeseboard-esque: fresh corn, cremini mushrooms, caramelized onions, herbs, and various cheeses.
It's a no-frills sort of space — no booze but plenty of seating and, because it's not actually Cheeseboard, no long lines.