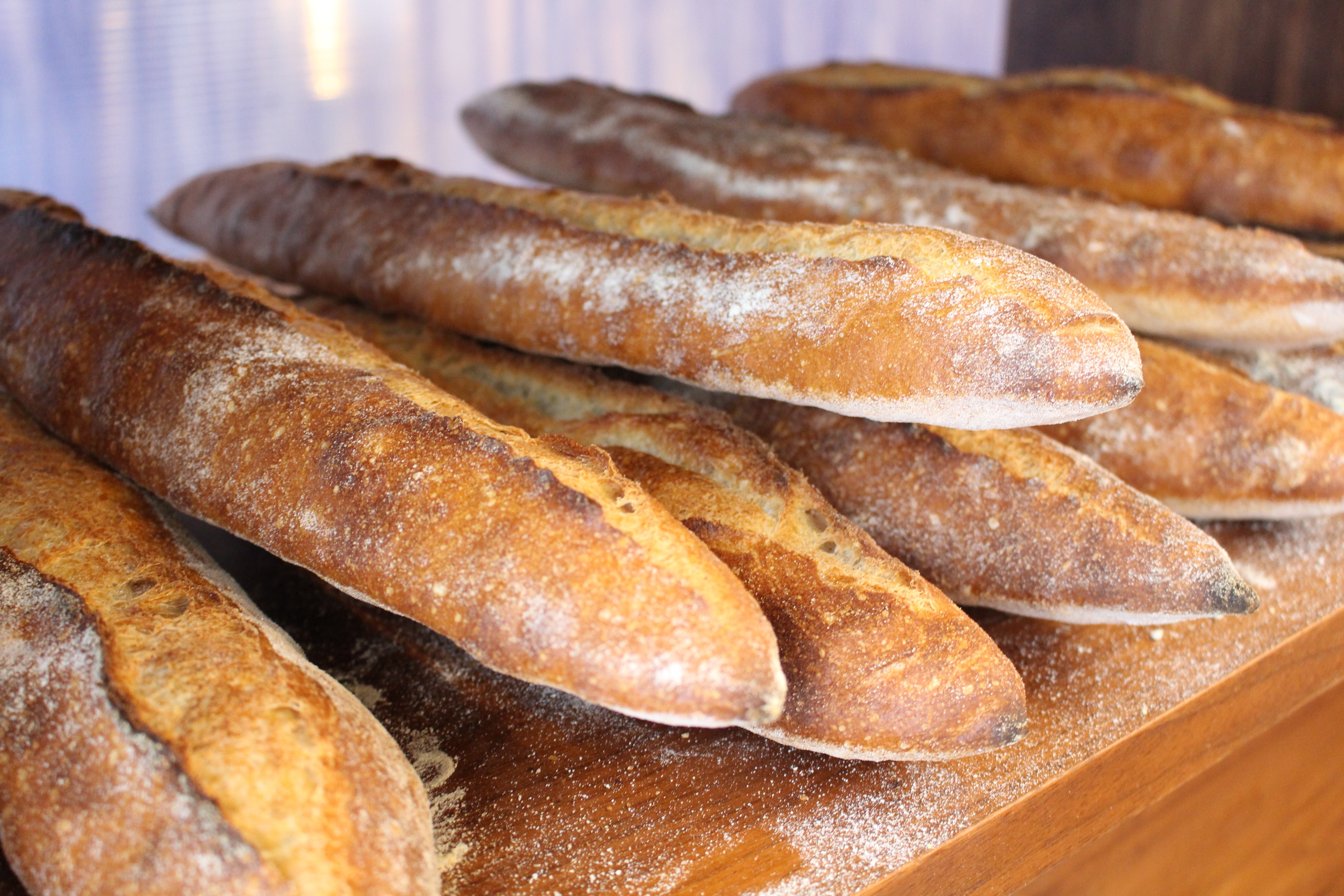 For East Bay
residents, Tartine Bakery feels prohibitively far away. And Pizzaiolo often sells
out of its similarly styled country loaves by 10 a.m. Thankfully, there's a new
bread destination in Oakland: The Pain Shop (482B 49th St.).
That's pain, as in the word for "bread" in French, not physical discomfort. On the contrary, The Pain Shop's loaves may singlehandedly lift moods.
Davey Surcamp launched Pain Bakery about two years ago in San Mateo, selling his loaves wholesale to small grocery stores. Before that, he was hired to help launch the bread program at Pizzaiolo. The Pain Shop is his bakery's first formal brick-and-mortar, coincidentally located around the corner from his old stomping grounds in Temescal Alley.
It's a tiny spot intended for grabbing bread to-go, but manager Meagan Ranes said The Pain Shop will start serving all-vegan sandwiches in the coming weeks. It'll be an eclectic mix, with plant-based riffs on Philly cheesesteaks and banh mi, for example. Certainly, the bread will be the highlight of the sandwiches. According to the San Francisco Chronicle, Surcamp taught himself to bake from the Tartine cookbooks. While a side-by-side comparison would probably reveal differences, the overall technique and resulting eating experience are similar. The dough is unusually wet, stretched rather than kneaded, and becomes superiorly soft with huge air bubbles and thick, dark crusts.
I only tried Pain's classic country loaf — a spongey, slightly tangy bread that required no adornment —  but the shop also sells a few specialty styles, including whole wheat, olive, sesame, walnut, and oat porridge. Those special loaves go for $9.75, the country loaf for $9, and half loaves and baguettes for $5. Pick them up from noon to 6 p.m. Wednesday through Sunday.
Editor's Note: An earlier version of this story stated Surcamp started the bread program at Pizzaiolo, implying he did so independently. In fact, he was hired and trained by owner Charlie Hallowell and Josey Baker.