The trending practice of using
light deprivation
to quickly bring greenhouse-grown medical marijuana to harvest now has its own contest.
The
Golden Tarp Award
will take place Saturday, September 13 at the the Mateel Community Center in Redway, which is a few hours north of the Bay Area. The
$30
event includes awards for the best light dep crop, plus workshops,
speakers
, music, and panels. Attendees will be the
judge
of the top sixteen entries and the bud with the
highest
score will win the 2014 Golden Tarp Award
.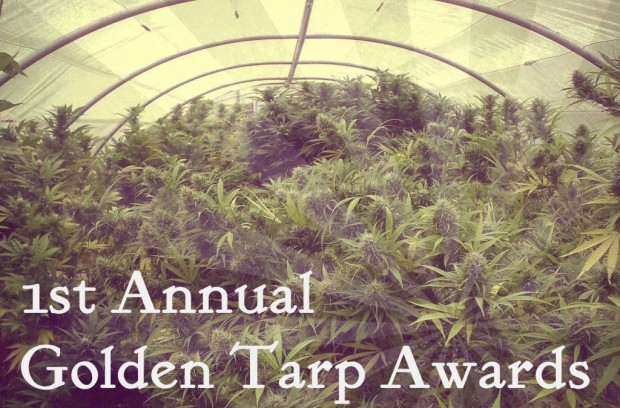 Light deprivation is
taking off
for one main reason: money. A crop grown in a greenhouse uses far less electricity than an indoor crop. The use of light deprivation — usually through tarps — mimics the short days of the Fall, tricking the plant into flowering and finishing early. Early crops sell better than crops sold during the harvest glut —which sends prices through the floor. 
"Light dep drastically reduces, or completely eliminates, the need for high-powered grow lights, allowing farmers to keep more of the profits, reduce their carbon footprint and cutout the "silent partner" known as the local utility company or diesel supplier. When grown under high quality, light-diffusing greenhouse fabrics, buds have a similar frosty look to those grown under lights. This is another element that makes for a quicker sale and increases it's per-pound price when compared to "full sun" plants." …

Light dep is quickly becoming the standard for cultivation. Compared to growing indoors, it has a much smaller environmental impact and drastically reduces the monthly overhead. Compared to growing outdoors, it affords the grower more control over changing weather patterns, provides privacy and allows for fresh product when plants under full sun are still in their vegetative stage or in early flowering."
Light dep is a common practice in modern
agriculture
, and yet another mainstream technique to be adapted for the cannabis industry, which has also added
near-infrared sensing
, and
genetic sequencing
.