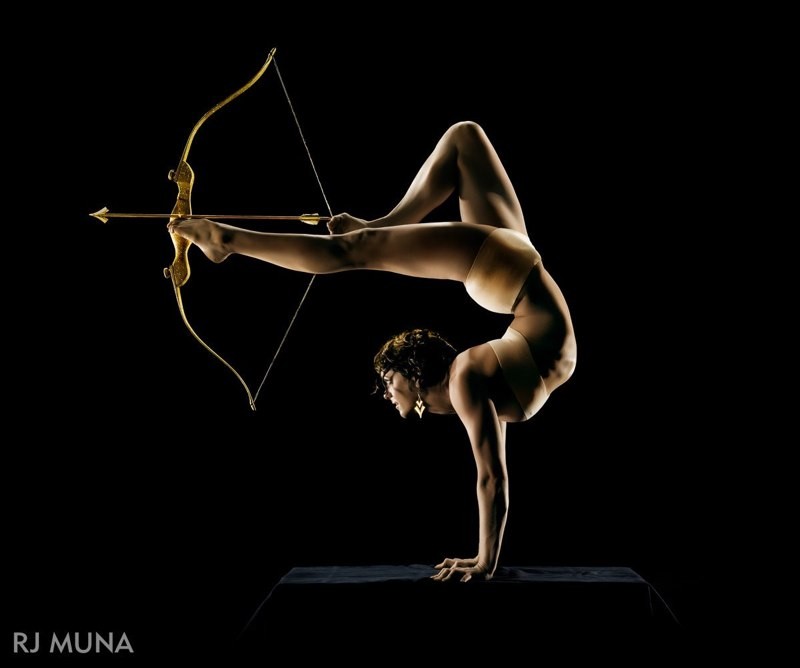 Have you ever watched a late-night talk show and thought it could use more sex culture revolutionaries and contortionists? US TOO. Next week, on November 19, Broke-Ass Stuart, author and stalwart of cheap things, is debuting his new talk show, called The Kinda Late Show with Broke-Ass Stuart. It's a talk show with an SF slant, he said, except "eleventy-thousand times better." 
See Also:
'A Spectacular Ruckus' 
Video: Fox News Astonished that Boots Riley is a Communist
[jump]
Eleventy-thousand times, you say? We might have granted him ten-ty thousand, but eleventy seemed kind of high. Then we watched the promo video, which involved circus performer and Guinness record holder (the award, not the beer) Inka Siefker shooting a bow and arrow with her feet, and now stand corrected.
In addition to interviews,
The Kinda Late Show
promises video sketches, live performances, a house band (The MegaFlame Big Band and Cabaret), and more. It's being put together by local notables such as Alexandra Liss (producer/director), Matt Lieb (comedian/writer), Nato Green (comedian/writer), Alejandro Morales (producer), and Rachel Adams (writer).
The first show involves one of our favorite hip-hop musicians, Oakland's own Boots Riley (
Check out our recent interview with him
), as well as Kari Byron (formerly of
Mythbusters
), and sex writer Polly Superstar. The show takes place at Doc's Lab (124 Columbus Ave.), a new venue that's in the space previously occupied by the famous comedy club, the Purple Onion. Tickets are
$10-$12
, and almost sold out, we hear.
If you don't want to trek to North Beach, Stuart said the show will also be posted online, so keep an eye on his 
YouTube
channel.  
[embed-1]
Follow @
annapulley
on Twitter. She'll tweet you right.