The News in Haiku is a weekly series in which we let you know about East Bay news, culture stories, and events you may have missed each week, all told in around seventeen syllables. If you're interested in delving deeper, simply click on the title and read the full story (or bookmark it to savor later).

Ready to dive in? Good because we know you don't have all day.
See Also:
The News in Haiku: Halloween, Gwar, and Fisting a Pinata
The News in Haiku: Sad News for San Francisco, Punk Underground, and the Success of Alt-Weeklies


The Return of Bike Couriers
Ever thought, "I could
use a butt plug right about
now?" Well, you're in luck.
[jump]
Oakland Elects a New Mayor: Libby Schaaf
She celebrated
her victory by driving
a flaming snail car!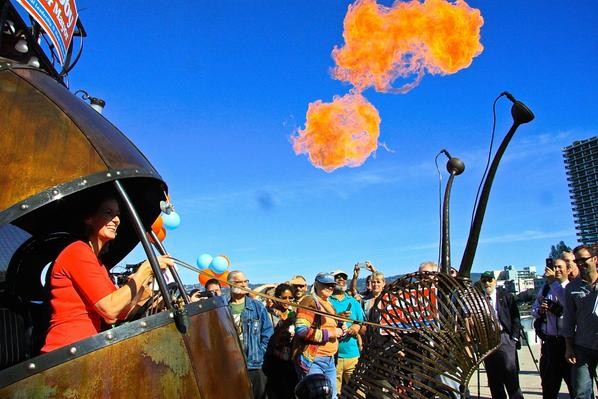 More Election Results
Not to brag y'all, but
the
Express
' endorsements were 
pretty much spot on.
Cop Steels Topless Pics from Female Arrestees' Phones
Sworn to serve and 
protect … and to swipe and share
nude selfies of women.
Oakland's New Geek Cafe
You don't need to be
a Level 2 Rogue Elf to
enjoy
this
coffee.*
*But why would you not want to be?
The Bay Area's Most Unorthodox (and Amazing) "Churches" 

Who needs a Church of
Beyonce when we have
Bowie, Jerks, Atheists!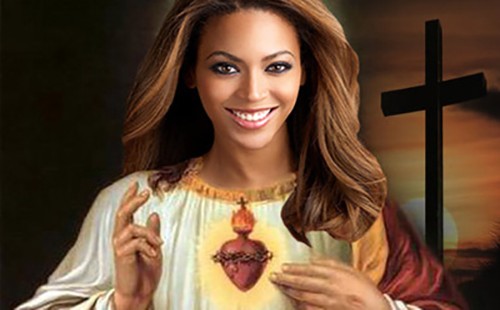 Riot Grrrl Gets the Gallery Treatment in "Alien She" 

REBEL GIRL, REBEL
GIRL, REBEL GIRL YOU ARE
THE QUEEN OF MY WORLD.
Review: Delicate Particle Logic by Indra's Net Theater
Science has a woman
problem. This theater is
trying to change that.
Follow @annapulley on Twitter. She'll tweet you right.