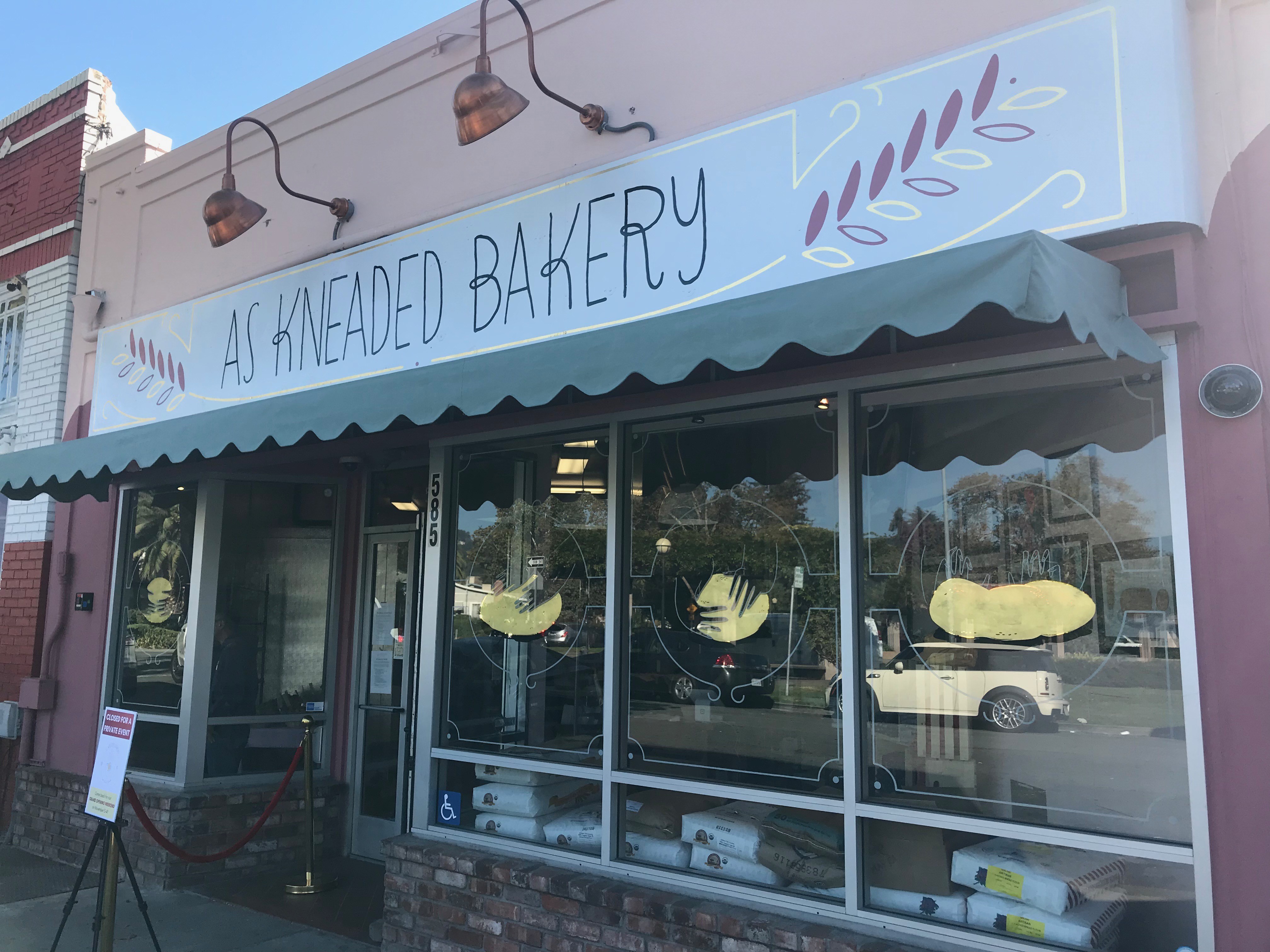 Iliana Berkowitz, founder of As Kneaded Bakery, said she "kind of stumbled upon bread by accident." She graduated from college with a degree in anthropology during a recession and struggled to find work. But growing up in a food-loving family in the Bay Area, Berkowitz loved to bake. "I thought, maybe I can find a job doing something I really enjoy doing at home, which is baking."
Berkowitz took a job in a bakery in West Philadelphia, where she was living at the time. There, she learned to make laminated dough-based pastries, like croissants. "I really loved that. So, pretty much right away, I became a professional baker," she said. She then worked as a baker in a French bistro.
Berkowitz has lived in San Leandro for the past three years, and she began selling her own bread under the As Kneaded name in 2016. At first, her bread was only available via subscription to her bread club or through weekly pop-ups at Cleophus Quealy Beer Company in San Leandro. Then she started selling her bread at farmer's markets in Kensington and San Mateo. And now, As Kneaded Bakery is preparing to open its first brick-and-mortar location in San Leandro.
"I have my own community there, so I can think of no better place to set up shop," Berkowitz said.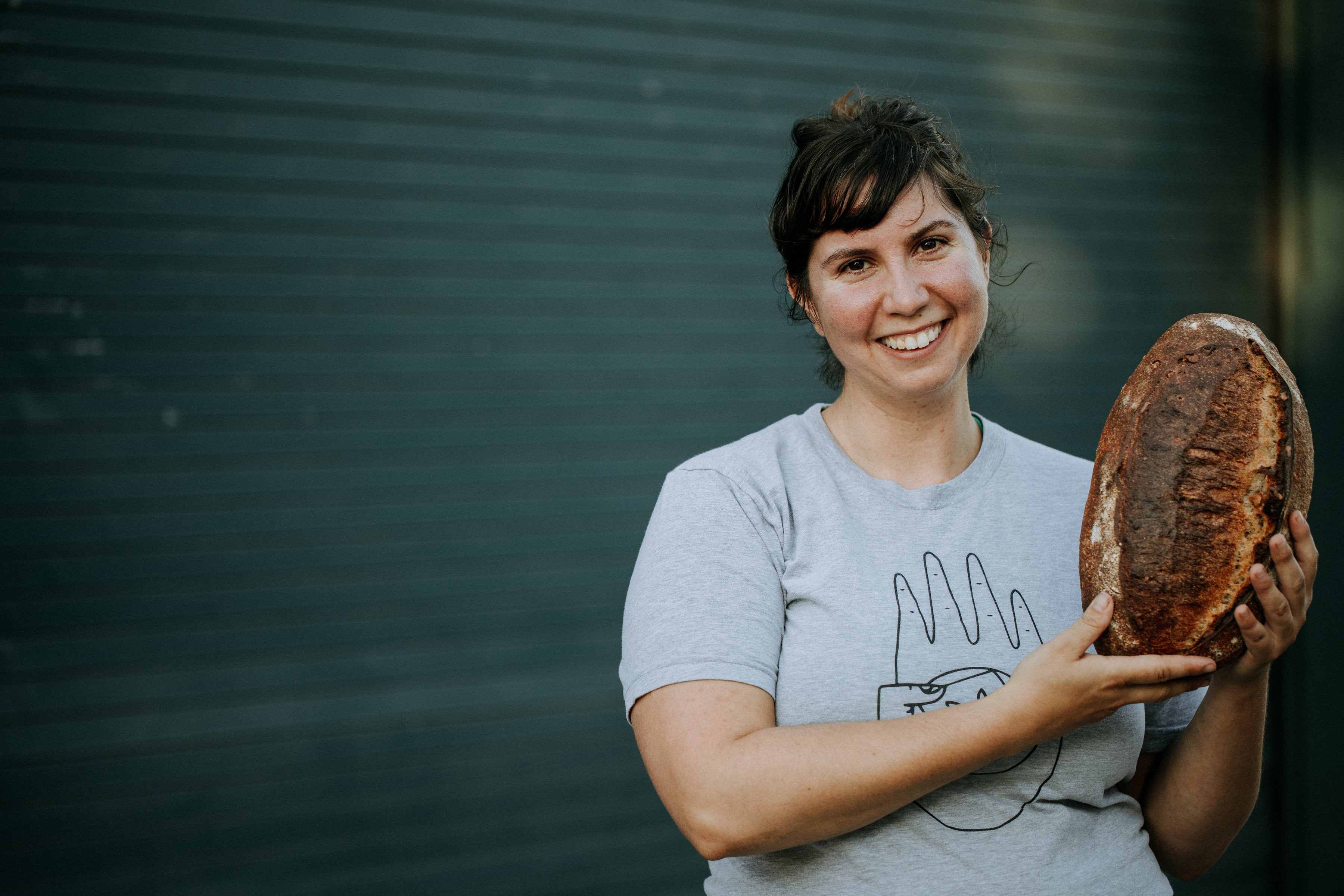 While the San Leandro storefront had been home to different food businesses for the past few decades, from a deli to a Southern restaurant to a Mediterranean restaurant, the store sat empty for the past year. "When I finally met the owners of the place, it's like they were waiting for me," Berkowitz said. "It sounds kind of magical, but as soon as we met, I felt … this was definitely gonna work."
Speaking of magical, the breads here are something special. Each type of loaf is distinct, Berkowitz said, "unlike other bakeries in the Bay Area, where they take one dough and add mix-ins — I call it Cold Stone Creamery-style." Here, on the other hand, each of the breads are made from carefully time-tested recipes. "They all come from somewhere in my history as a baker," Berkowitz said.
The honey rye porridge is one of As Kneaded Bakery's top sellers. "It's very moist and custardy in a lot of ways that people don't think bread should be." The miche, available with or without sesame seeds on top, is a country whole wheat levain-style bread with a touch of whole dark rye, modeled after the famous Parisian bakery Poilâne. In a nod to Berkowitz's Jewish heritage, there's also challah, with a dark golden brown exterior and fluffy, eggy interior.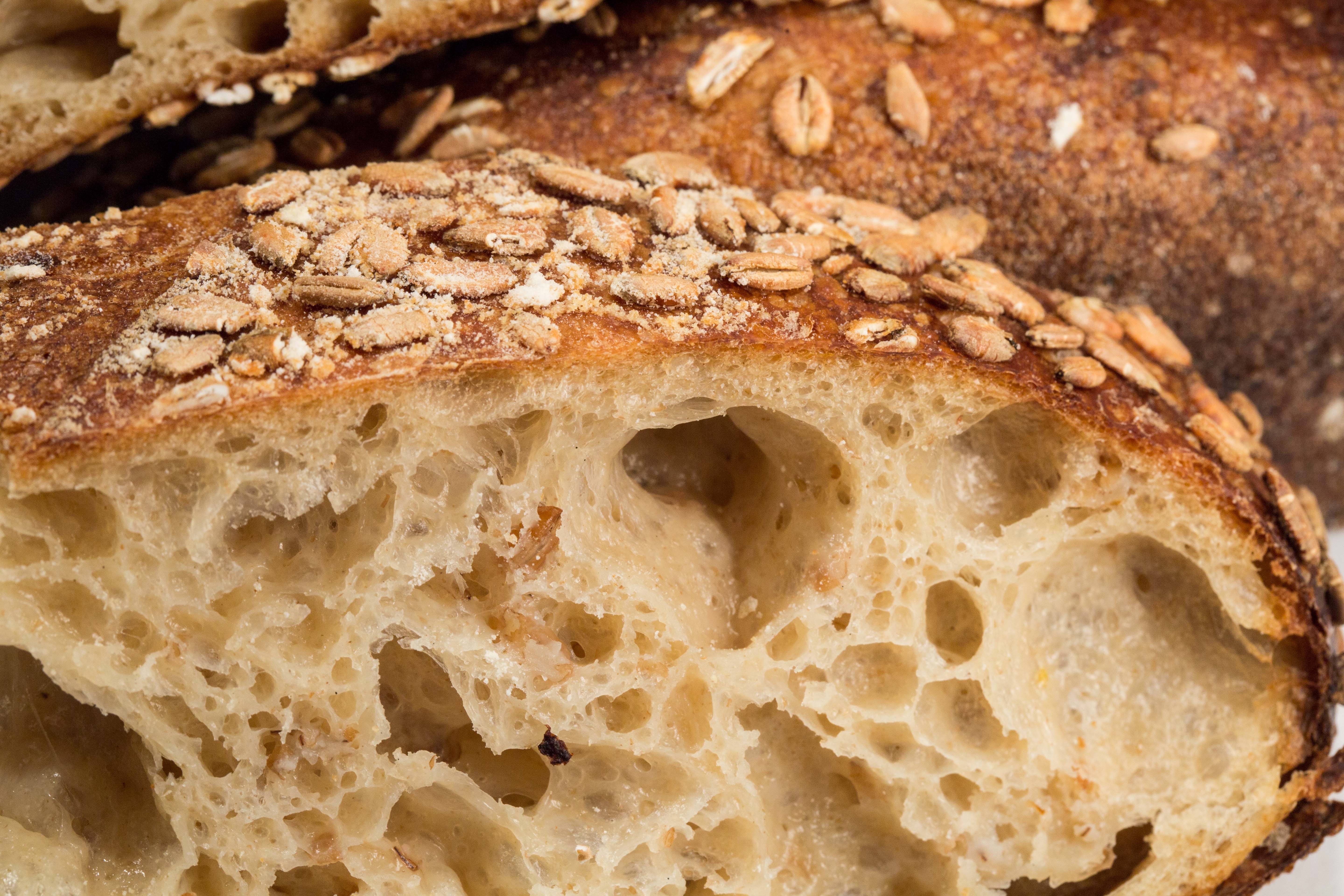 Berkowitz also plans to roll out a series of what she calls noshes — sweet and savory bread-based snacks. She's thinking about pizzettas, hand pie focaccias, and Turkish sesame rings called simit.
The grand opening will take place on Nov. 3 and 4 from 10 a.m. until 5 p.m. at As Kneaded Bakery, 585 Victoria Court, San Leandro. There will be free samples, free giveaways for the first 20 customers, and of course, loaves of bread available for purchase. For the next month, the store will be open Saturdays and Sundays only, while Berkowitz determines final hours of operation. As Kneaded's breads can also be purchased at Estudillo Produce in San Leandro from Thursday through Saturday, at the Kensington Farmer's Market on Sundays, and via Good Eggs. She's also looking to expand sales to more grocery stores and cafes throughout the East Bay; wholesalers can get in touch at AsKneadedBakery.com.
As to which loaf you should choose?
"Oh my God, they're all my children. I can't even choose one," Berkowitz said. "They're all so good."