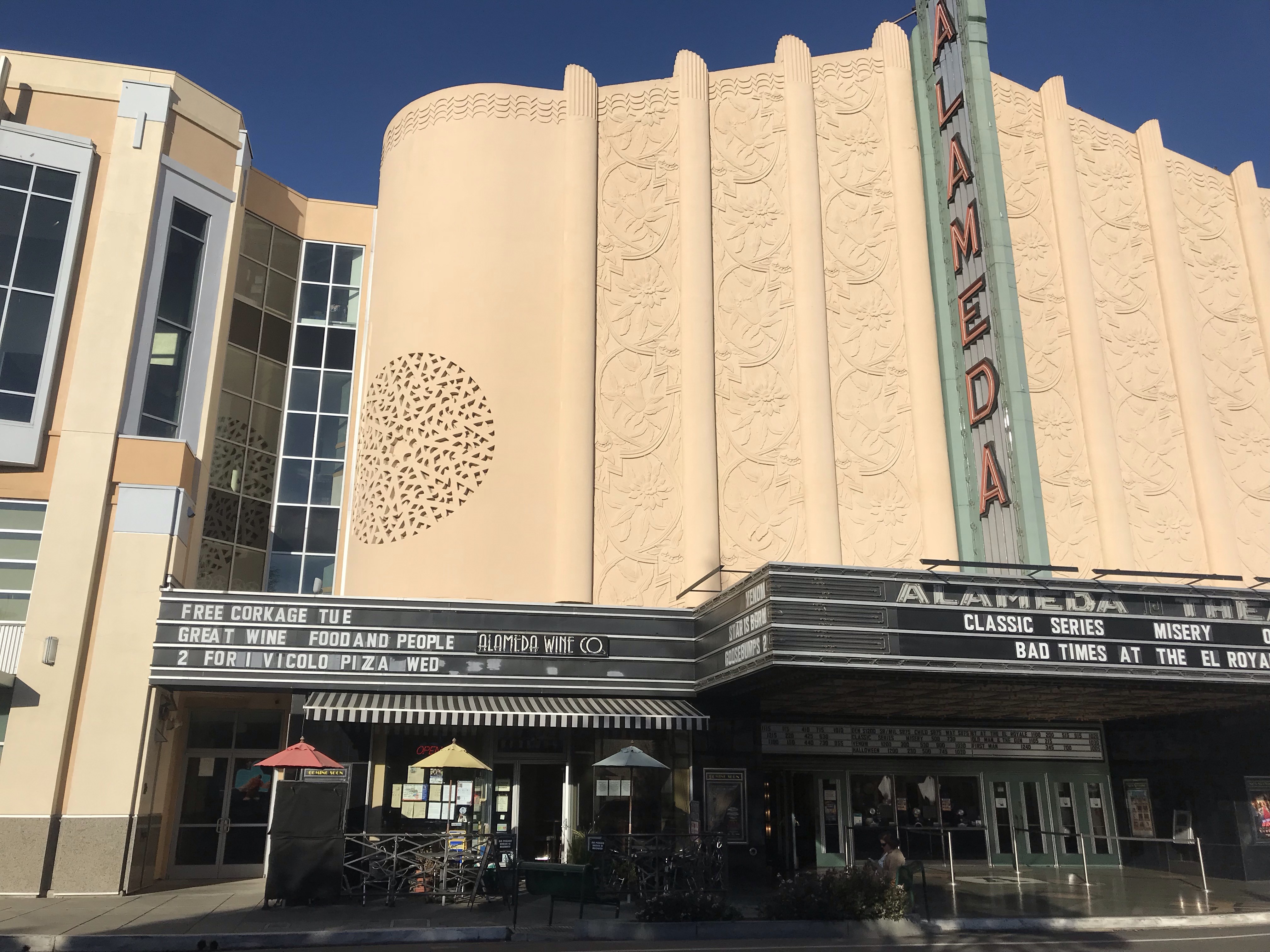 The city of Alameda terminated the lease of a small wine bar and bottle shop located between the Alameda Theater & Cineplex and the Cinema Grill in downtown. The city owns the property, and Alameda officials say Alameda Wine Company repeatedly fell behind on its rent payments. Wine bar owner Karen Ulrich told the
Express
that she's been ordered to vacate the space at 2315 Central Ave. by Nov. 30 but plans to close on Nov. 6.
Ulrich, who built out the shop at her own expense, calls it an "orphan space"; it only has 525 usable square feet. She said she had a 15-year lease with the city that began in 2008, and in 2016, she started receiving pay-or-quit notices due to late rent payments. Ulrich asserted that she was only three months behind on rent. She said when she attempted to pay the late rent with a credit card, the city refused to accept payment.
But Nanette Mocanu, Economic Development Division manager for the city, told the Express that Ulrich owed much more than three months' rent, though she declined to specify the amount. "I've been reading that she said three months, and that is not correct," Mocanu said. "There was a consistent delinquency that she cannot deny. It was the city trying to … help her succeed, but then the delinquency grew. … The credit card would eventually not be able to support her rent. That's not a good business model anyway."
Ulrich said business began to decline in 2016 when she lost $40,000 in gross sales, and attributed that in part to Cinema Grill. Cinema Grill opened in 2014 and is owned by Kyle Conner, who also owns the Alameda Cineplex, the collection of smaller, newly constructed screens (he does not own the city's historic theater). Cinema Grill is allowed to sell its wine and beer in the historic theater and attached cineplex, but Alameda Wine Company is not. Conner declined a request for comment.
Mocanu, on the other hand, attributed the closure to a number of factors, including competition from several other businesses. "Competition was getting stiff, and with the dip in her patronage and just needing to figure out how to recreate herself, I just think that it didn't happen. And that happens to a lot of businesses."
Alameda Wine Company primarily focuses on European wines at affordable prices — the motto on its website reads, "Where good taste is never expensive."
Ulrich said, "This wine bar was intended to be for women. … A lot of my customers are women, and they considered my shop a safe zone." In the window of Alameda Wine Company, Ulrich posted a letter written by a 92-year-old woman customer, who wrote that she "cannot think of a nicer place to rest after watching a movie next door."
But not everyone saw Alameda Wine Company in the same light. "We had many complaints about aggressive, abusive behavior," Mocanu said. Mocanu said the city had also received complaints about racial discrimination. Reviews alleging inappropriate behavior and racial discrimination also appeared on Yelp.
Regarding her Yelp reviews, Ulrich said, "I could have been off my mark one night, because I felt like the city was against me, and I could have said something negative. But, no, I have a lot of customers of all racial profiles. … I am not a racist."
Mocanu said these complaints didn't play a factor in the city's decision. "The lease is terminated solely on the rent issue," she said.
"I have no plans to relocate, because I think rents are untenable," Ulrich said. "I just wish the city would give me another chance, and a new lease."
…In other food news, Spenger's Fish Grotto in Berkeley closed without warning on Oct. 24. The restaurant opened as a clam shack in 1890. And hybrid market, bakery, and cafe Chow Oakland announced via Instagram that its last day in business would be Oct. 29. The Oakland branch of Chow, which also has locations in San Francisco and Lafayette, opened in February. And Filipino restaurant FOB Kitchen (5178 Telegraph Ave., Oakland) has set its opening date for Friday, Nov. 16.