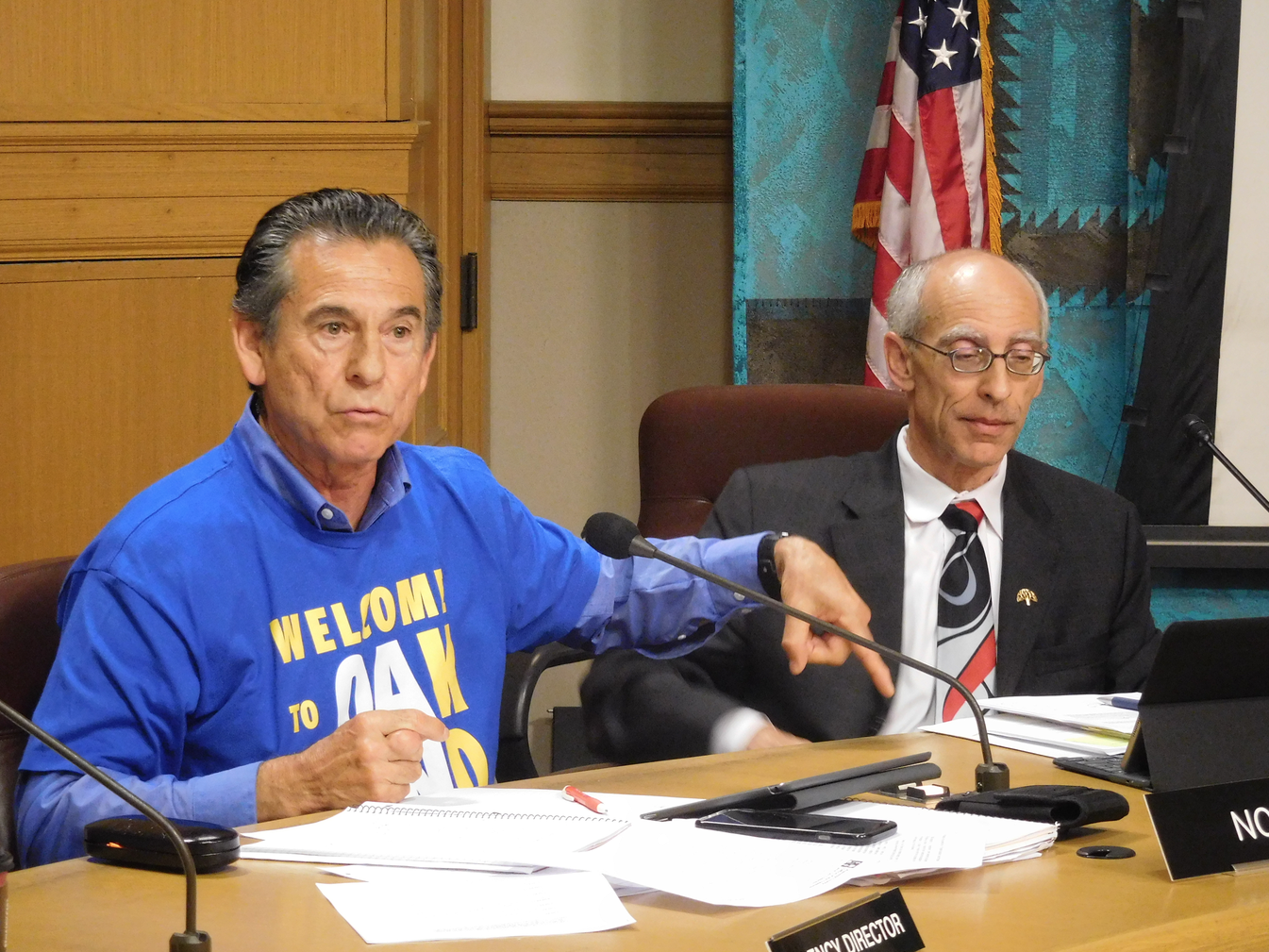 News you don't want to miss for Aug. 28:
1.
Oakland Councilmember Noel Gallo told KTVU that he wants to seek help from Army recruits to clean up the mess left by illegal dumpers
. Gallo, who represents the Fruitvale district, also said police should be more forceful in removing the homeless. Where should they go? "Put them at City Hall," he said.
2.
Homeless individuals living at a sprawling encampment along the BART tracks in East Oakland will not have to leave for another two weeks
, KPIX reports. Oakland city officials had intended to clear the area because of safety issues, but advocates for the homeless intervened.
3.
Affordable housing advocates protested a proposed 38-story tower in downtown Oakland Tuesday because the residential development's 300 units have none set aside for affordable housing
, KTVU reports. The project at 1750 Broadway was previously approved by the Oakland Planning Commission.
4. East Bay Rep. Barbara Lee is backing Kamala Harris for president, but another Democratic candidate is proposing an idea long sought by the East Bay congressmember.
Marianne Williamson said, if elected, she would create a cabinet-level U.S. Department of Peace
, UPI reports. Lee made the same proposal in 2013.
5.
Google, with help from former U.S. Treasurer Rosie Rios, unveiled a new app in Hayward that uses augmented reality to superimpose famous women in American history on currency
, CNET reports. Earlier this year, the U.S Treasury Department said it would delay printing Harriet Tubman's image on the $20 bill until 2026.
$$ = Stories you may have to pay to read.