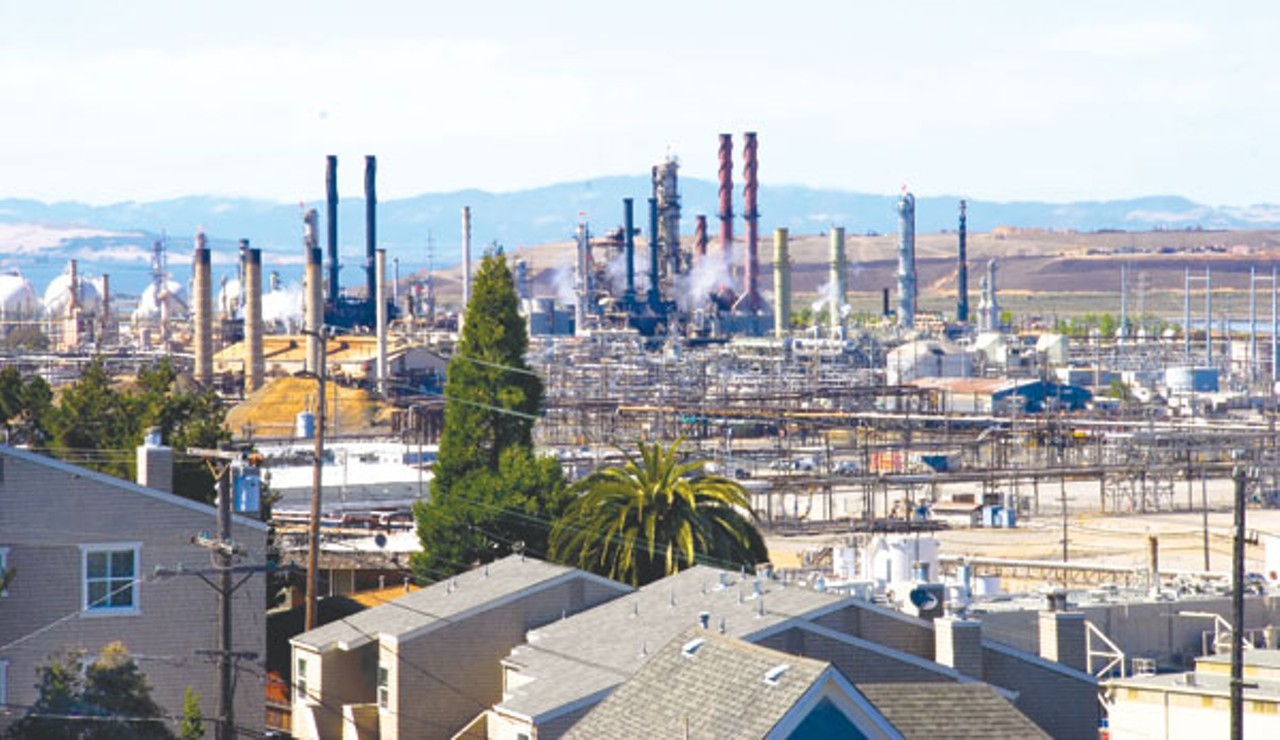 News you don't want to miss for Feb. 11:
1.
Half of the renters at a 14-unit apartment in Oakland have gone on strike. Due to rising rents, the seven tenants have not paid their rents for four months
,
NBC Bay Area
reports. It's yet another flare up of activism precipitated by the city's housing crisis.
2. Speaking of flaring. While air quality officials investigate the cause of flarings on Monday morning at the Chevron Richmond oil refinery,
more flarings occurred on Tuesday
, the
East Bay Times
reports. $$
3.
Alameda County deputy sheriff Alan Strickland is suing Toronto Raptors General Manager Masai Ujiri, the team's ownership group, and the NBA, after an incident following Game 6 of the NBA Finals last year at Oracle Arena
,
SFGate
reports. Strickland alleges the courtside scuffle between him and Ujiri caused a permanent disability.
4.
PG&E officials are seeking a $1.4 billion rate hike from its customers to help pay for fire prevention and new insurance costs
following Northern California wildfires the utility caused in recent years, the
San Francisco Chronicle
reports. $$
5. As primary voters go to the polls in New Hampshire today, a
new tracking poll shows Sen. Bernie Sanders' lead in the California presidential primary is growing, and at the behest of Sen. Elizabeth Warren
,
Capitol Weekly
reports. Sanders topped the poll with 29 percent, followed by Warren at 16 percent. Pete Buttigieg received 14 percent, and Michael Bloomberg at 13 percent.
$$ = Stories you may have to pay to read.