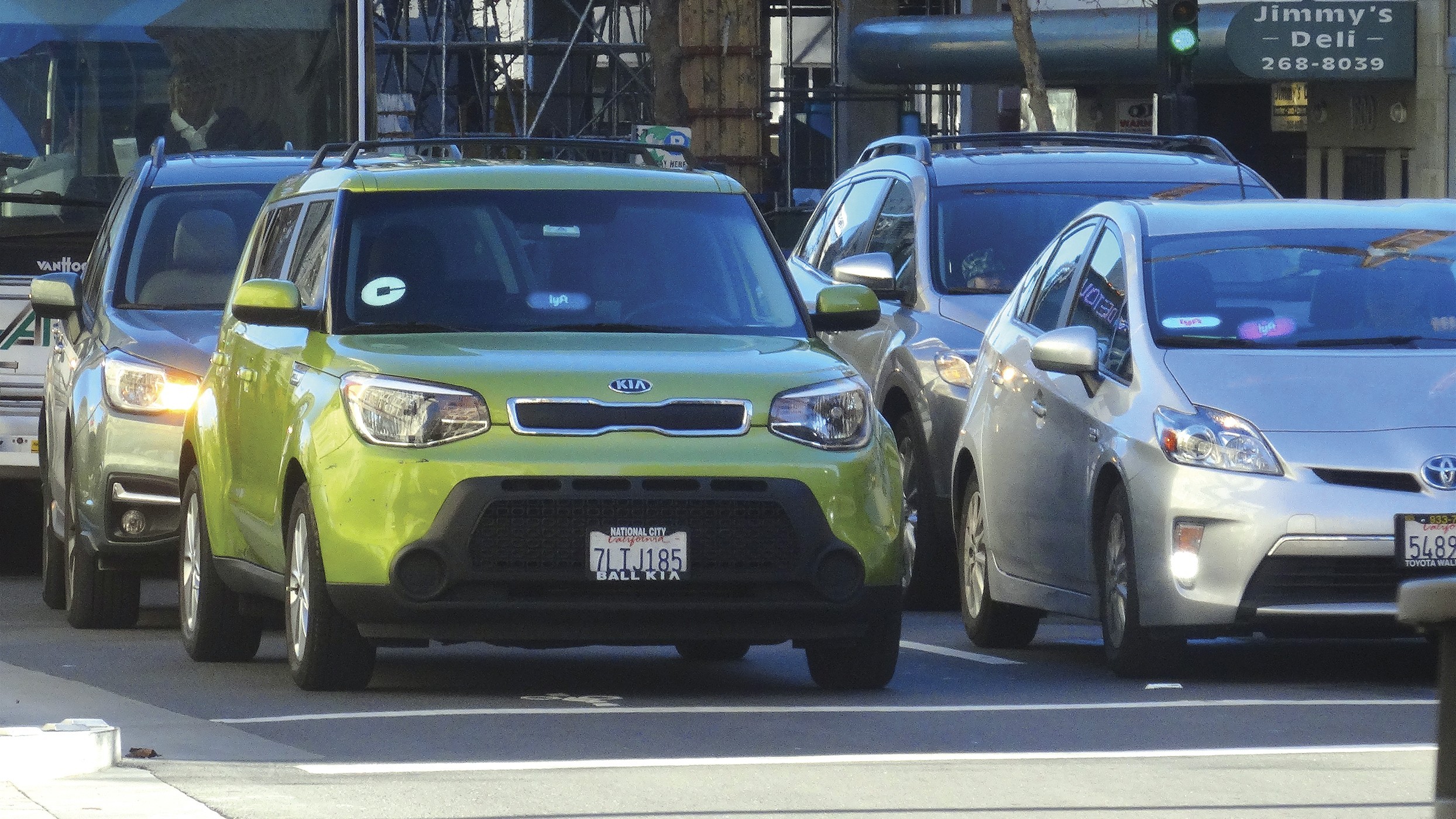 Stories you shouldn't miss for March 20, 2018:
1. Uber halted
its testing of driverless cars following a fatal crash in Arizona
, reports Carolyn Said of the
San Francisco Chronicle
$. A self-driving test vehicle, traveling 38 mph in a 35-mph zone, struck and killed a female pedestrian in Tempe, Ariz. The Tempe police chief said that based on initial examination of video footage from the car, the woman stepped out in front of the vehicle and
it would've been difficult for it to have avoided her
— even if it had a driver.
2. Two Uptown Oakland housing developments — Mason at Hive at 2350 Valley St. and Bay West's Maxwell project at 1801 Jefferson St. —
are nearly rented out
, reports Roland Li of the
San Francisco Business Times
$. The two projects are the largest new housing developments completed in downtown in the past seven years. Oakland has embarked on a housing construction boom and could complete 3,600 new units of housing in 2018.
3. Amoeba Music
plans to open High-Fidelity cannabis dispensary
next month on Telegraph Avenue in Berkeley, reports Sri Medicherla of the
Daily Cal
. Amoeba's dispensary plans were approved by the city council in 2016. The new dispensary will be located next to the Amoeba Music store on Telegraph.
4. More than 100 local doctors
have signed a vote of "no confidence" of Children's Hospital Oakland's merger with UC San Francisco
, reports Lisa Fernandez of KTVU. The doctors say that UC San Francisco has effectively taken complete control over Children's Hospital Oakland and that East Bay medical professionals now have no say in how the hospital is run.
5. Oakland's
climate change lawsuit against Chevron and other big oil companies will get a full hearing Wednesda
y in federal court, reports Kurtis Alexander of the
San Francisco Chronicle
$. Oakland has joined with San Francisco in suing oil companies for billions of dollars, contending that the corporations knew for decades that they were causing global warming.
6. And two fires on BART tracks in San Francisco —
one was caused by a stray Mylar balloon that struck the electric third rail
— shut down two stations and resulted in nightmarish delays this morning, the Bay Area News Group$ reports.
$ = news stories that may require payment to read.