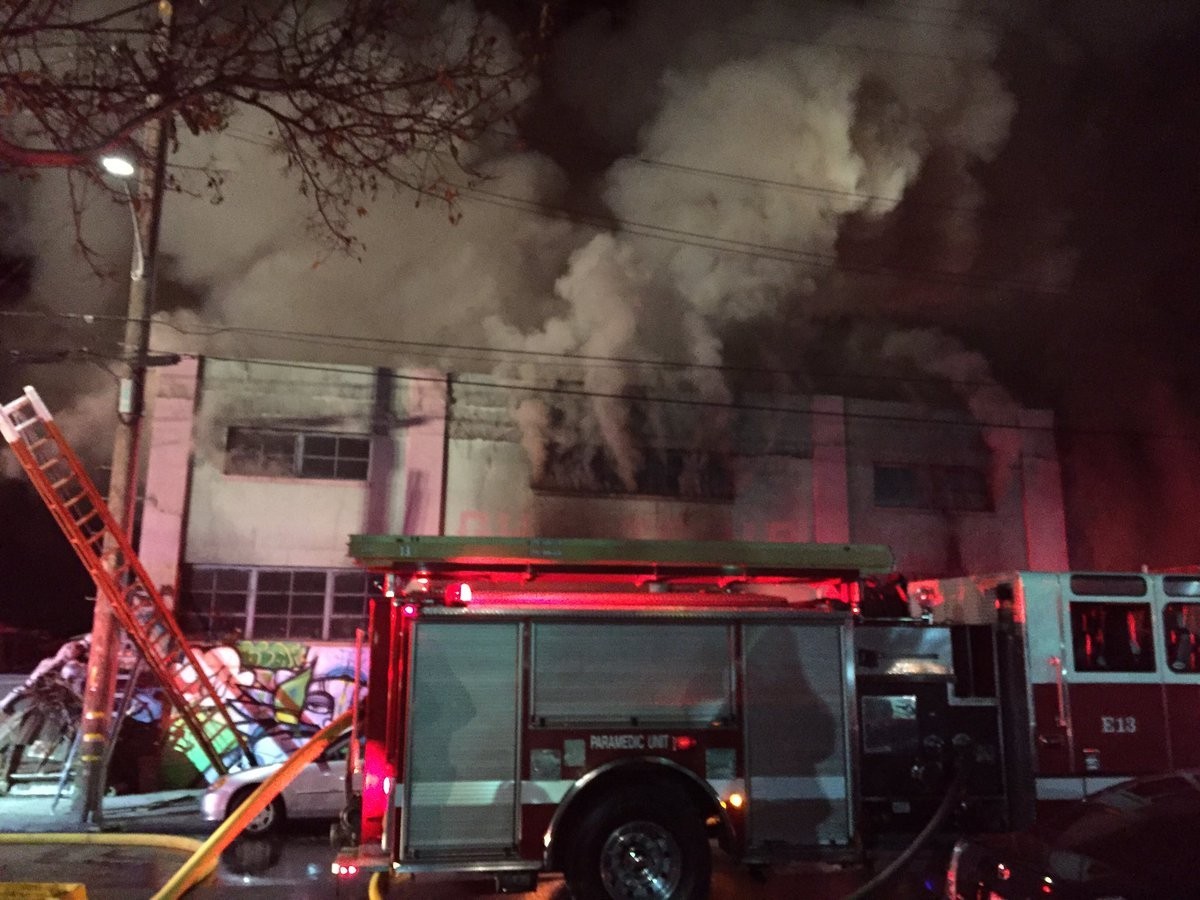 News you don't want to miss for June 6:
1. Ghost Ship trial:
The prosecution rested its case Wednesday
, the
San Francisco Chronicle
reports, ending more than four weeks of testimony against Derick Almena and Max Harris, who are facing 36 counts of involuntary manslaughter following the deadly December 2016 warehouse fire. $$
2. State legislation to encourage new housing around transit hubs may have been sidetracked, but that isn't stopping Oakland.
A proposed 23-story tower with 1,000 housing units, office and retail space next to the West Oakland BART station is coming before the Oakland Planning Commission
, the
San Francisco Chronicle
reports. $$
3.
A Contra Costa County Grand Jury is seeking to remove Assessor Gus Kramer from office
following allegations he created a hostile work environment and made offensive remarks about minorities in the office, KPIX reports. The accusations were filed in Contra Costa County Superior Court.
4. A seldom used
fossil fuel plant near Jack London Square is about to become a battery installation
after East Bay Community Energy board members approved a contract with the owners of the plant, the
San Francisco Chronicle
reports. $$
5.
Oakland Councilmember Nikki Bas Fortunato blamed her staff for a mix-up involving two tickets to the NBA Finals Game 6 matchup at Oracle Arena
,
The Mercury News
reports. Chief of staff for Bas Fortunato said the councilmember did not plan to attend the game, which will be the final game ever at Oracle Arena, and will give the tickets to city workers and members of the community. $$
6.
Toronto's clutch shooting and a seriously depleted Warriors roster led to the Raptors 123-109 victory in Game 3 of the NBA Finals
,
CBS News
reports. Toronto leads the series, 2-1. The Warriors were without Klay Thompson, Kevin Durant, and Kevon Looney, but were boosted by 47 points from Stephen Curry.
7. Meanwhile, the Raptors were lucky to get to Oracle Arena in time for the game based on a
tweet from the team announcing their arrival in the Bay Area on the Golden Gate Bridge
,
SFGate
reports. Of course, the correct span would be the Bay Bridge.
$$ = Stories you may to pay to read.