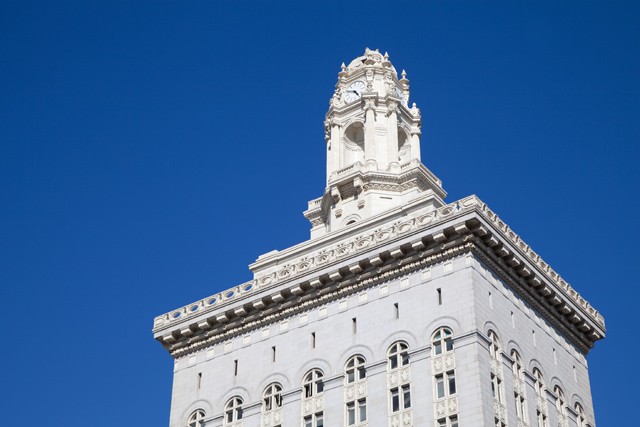 Stories you shouldn't miss for Dec. 13, 2018:
1. In a controversial move, the Oakland City Council voted to certify Measure AA, a parcel tax measure to pay for early childhood education,
as having won in the November election despite the fact that it had failed to garner a two-thirds majority
, reports David DeBolt of the
East Bay Times
$. The council now contends that Measure AA, which received 62 percent of the vote, only needed a simple majority to win, because of a 2017 court decision — even though the city attorney stated earlier that the measure needed 66.67 percent. The council plans to vote on the issue again on Friday, and opponents are expected to challenge the decision in court.
2. As expected, the Oakland Raiders announced that
they're pulling out of a proposed deal to play at the Oakland Coliseum next year
and plan to find another locale for the 2019 season because the city of Oakland filed suit over the team's scheduled move in 2020 to Las Vegas, the
San Francisco Chronicle
$ reports. However, it's unclear where the Raiders will play next year — perhaps in Santa Clara at the 49ers stadium.
3. A large majority of Californians — 60 percent — say that Gov.-elect Gavin Newsom's top priority
should be to create universal health care
in the state, reports Alexei Koseff of the
Sacramento Bee
$, citing a new survey from the Public Policy Institute of California. In addition, 53 percent said they want Newsom to eliminate community college tuition.
4. State water officials approved
a plan to slash water deliveries to cities and agriculture
in order to increase river flows and help save the Sacramento-San Joaquin River Delta, reports Bettina Boxall of the
LA Times
$. However, many environmental groups are criticizing the new plan because it leaves open the door for agreements that could severely undercut water flows in rivers and the delta.
5. Insurance claims from the 2018 wildfire season
now total nearly $10 billion
— and are expected to go up as claims are revised, reports John Woolfolk of the
Mercury News
$.
6. The California recreational abalone season
will not open until at least 2021
in order to allow the depleted shellfish population to rebound, reports Tara Duggan of the
San Francisco Chronicle
$.
7. Oakland's iconic Tribune Tower
could change hands again — in a $48 million sale
to investor Doug Abrams of Highbridge Equity, reports Blanca Torres of the
San Francisco Business Times
$. The current owner, Harvest Properties, bought the Tribune Tower in 2016 for $20.4 million and has been refurbishing it.
8. And Democratic House leader Nancy Pelosi struck a deal with moderate Democrats that will
allow her to become the next House speaker, but only for four years
,
The New York Times
$ reports.
$ = news stories that may require payment to read.