Stories you shouldn't miss:
1. The FDA has finally decided to try to curb the use of antibiotics in factory farms nationwide in an attempt to stem the growth of antibiotic-resistant super bugs that kill 23,000 Americans each year, the Chron reports. Big Agribusinesses have long used antibiotics to prevent livestock that stand shoulder-to-shoulder in their own excrement from getting sick. But studies have shown that this practice creates super bugs that when transferred to humans cannot be treated. Some environmentalists, however, are criticizing the FDA's plan as being too weak because it's a voluntary program.
[jump]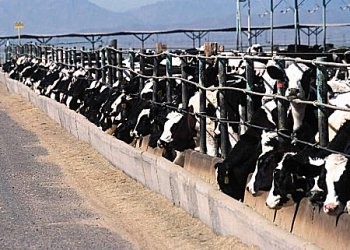 2. The federal investigation into the fatal crash of an Asiana airliner earlier this year in San Francisco is focusing on errors made by the inexperienced pilot flying the plane, the Mercury News reports. The pilot made a series of missteps that ultimately led to the crash. There's also an indication that the cultural deference the young Korean pilot gave to his more experienced trainer on board inhibited him from correcting his errors more quickly. The Chron reports, meanwhile, that a young survivor of the flight was actually run over and killed by two San Francisco Fire Department rigs.
3. An environmental group — Communities for a Better Environment — has filed suit to stop construction of a massive crematorium in East Oakland, the Trib reports. The group contends that city staffers improperly awarded a permit for the crematorium in 2012.
4. BART management and the transit agency's unions are heading back to the bargaining table with a federal mediator in an attempt to resolve a dispute over a paid-family-leave provision that both sides agreed to previously, the CoCo Times reports. The unions recently sued the BART board of directors for attempting to unilaterally retract the family leave deal.
5. And Google's ultra-wealthy founders have received discounts on fuel for their private jets totaling $5.3 million since 2009, the AP reports, citing a new audit by NASA, which rents space to Google's billionaires at Moffett Field.