October is Black Panther month in Oakland. No, really, Libby Schaaf officially declared it back in April. But also in the sense that the city is booming with 
exhibitions
and events honoring the activist group that was founded in Oakland fifty years ago this month. But if you're not too busy with those, here are some other events worth your time this weekend. (Okay, we threw in some Panther-related ones too.) 
Ninth Annual Life is Living Festival at deFremery Park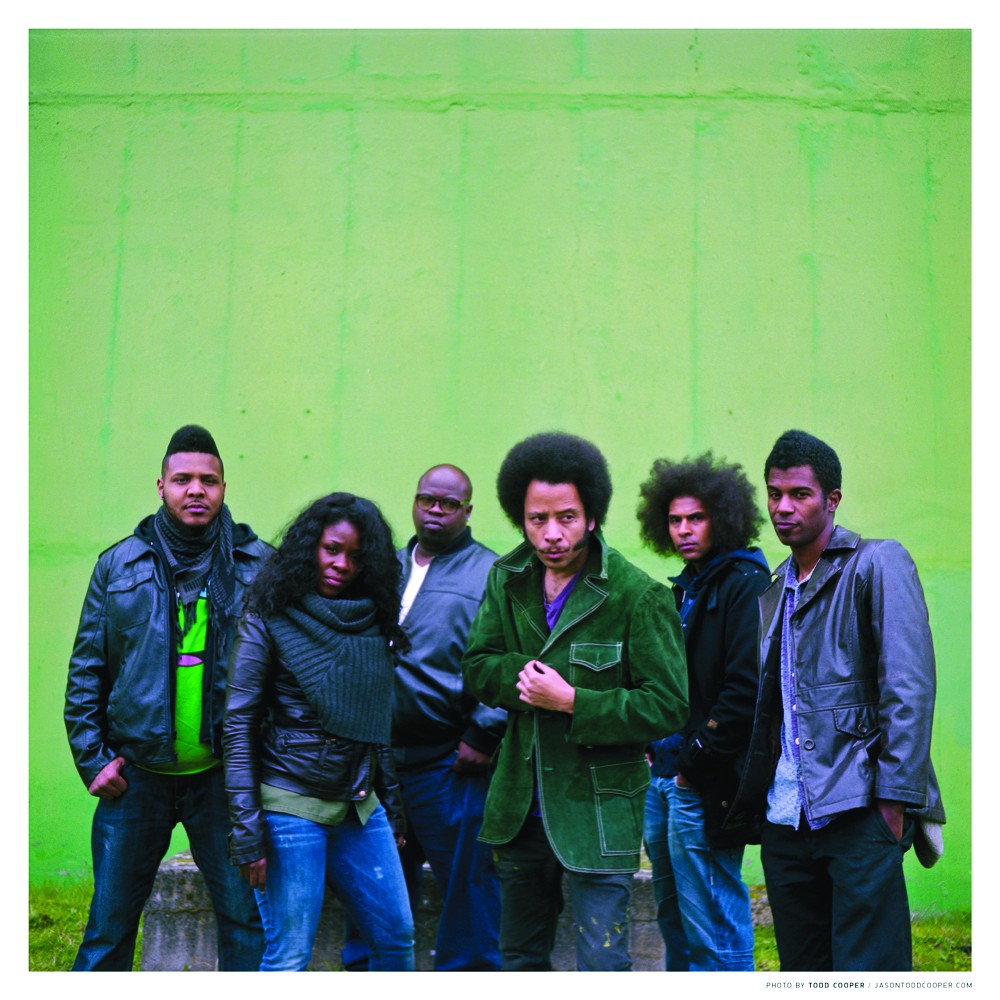 This month, Oakland's creative scene is dutifully dominated by celebrations of the Black Panther legacy. But the organizers behind the Life is Living Festival, which takes place annually in West Oakland's deFremery Park — or, rather, "Little Bobby Hutton Park" — have been building on that legacy for the past nine years. Always beginning with its own iteration of the Panthers' Free Breakfast Program, the free, day-long festival continues on for hours of cultural uplifting in various forms, from spoken word to healthcare information. This year's fest — which will take place this Saturday, October 8 — is the best yet, and features a robust lineup bursting with Black talent. Aside from a main stage headlined by legendary hip-hop innovators The Coup, the festival will feature a separate hip-hop stage curated by Town Park and Town Futurist; a "front porch" stage featuring performers such as Chinaka MC and Young Ella Baker; and an Africa in Oakland stage with a range of diasporic dance groups. Meanwhile, the Theater Zone will provide of full day of free productions and spoken word, and the Victorian at the center of the park will serve as a stage for a conversation between former Panther Ericka Huggins and Black Lives Matter activist Cat Brooks, among other political conversations. To round it out, there's a Kids Zone, a Creativity Zone, a Book Zone, and a Food Justice and Wellness Zone. It's easily one of the most vibrant events of the year.
— Sarah Burke
Oct. 8, 10 a.m.–7 p.m. deFremery Park, 1652 Adeline St., Oakland. Free. LifeIsLiving.org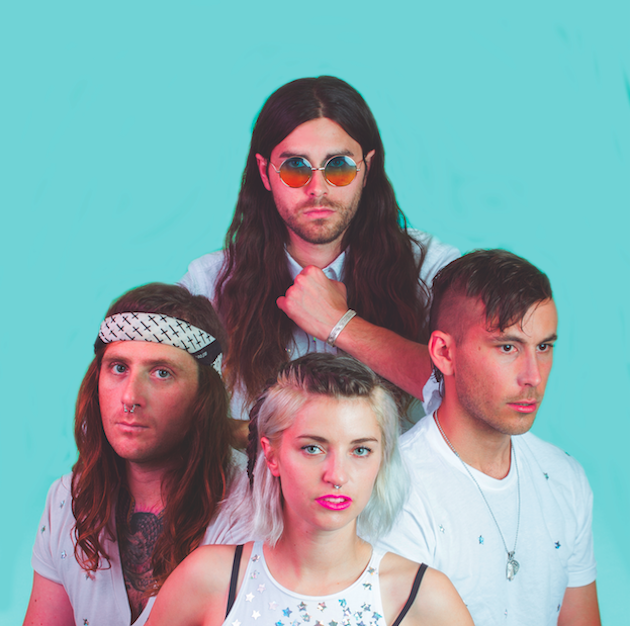 Oakland Music Festival Closing Party at Classic Cars West
Oakland's The Tambo Rays make danceable, upbeat indie pop perfect for the mellow, outdoor day party that will conclude Oakland Music Festival at Classic Cars West, the retro automobile showroom turned beer garden and vegan eatery. And joining them is Big Baby Gandhi, the New York rapper-producer with old school East Coast taste who recently relocated to San Francisco. 8ULENTINA of the popular genre-bending dance party Club Chai (which won Best Party to Hear Music from Oakland to Istanbul in our Best of the East Bay issue) will be spinning, alongside Namaste Shawty, Fela Kutchii (also the winner of the Best DJ for Your Hot Tub Party in Best of the East Bay), and party-throwing crew Trill Team 6. There's something different going on each day of OMF, which started last Friday. For all of our recommendations for shows to check out, visit the Culture Spy blog.
— Nastia Voynovskaya
Sun., Oct. 9, 4 p.m. Classic Cars West (411 26th St., Oakland). $10, $15. OaklandMusicFestival.com
Tragic Queendom: Back to Black at The Night Light
Tragic Queendom is Oakland's premiere pop culture-themed drag party, where each month queens hay homage to their favorite divas and starlets. The October edition goes out to Amy Winehouse, the infamous British soul queen whose untimely passing is still deeply felt today. Despite the fact that she died from an overdose at just 27 years old, she left behind a vast musical catalog that contains plenty of instant classics. With timeless tracks such as "Love Is a Losing Game" and "Tears Dry On Their Own," Winehouse's album Back to Black will probably always be remembered as one of the most iconic from the 2000s. The tragic diva's lovesick ballads resonate with many and should provide plenty of fodder for an entertaining drag show. Not to mention her winged eye-liner and beehive up-dos. Simply iconic.
— N.V.
Sun., Oct. 9, 9 p.m. The Night Light (311 Broadway Ave., Oakland). $5. TheNightLightOakland.com
Metal Fest Canned Food Drive at Hayward Memorial Park
Rock out for a good cause in Hayward Memorial Park for Metal Fest, the free head-banging festival that's also a canned food drive. While a daytime, family-friendly park setting might seem like an unlikely place to listen to dark, brutal music, Metal Fest will be celebrating its tenth year. The event is free and promises kid-friendly activities, a barbecue, and vendors. And of course, bring canned goods, which will be collected and donated to Salvation Army. The lineup features Mudface, Star Destroyer, Hand of Fire, Soulless Demise, AOD, Disrupt the Paradigm, Fortress United, Mystic Rage, Frolic, and Anistazi.
— N.V. 
Sat., Oct. 8, 1-5 p.m. Hayward Memorial Park (24176 Mission Blvd, Hayward). Free. Facebook.com/Bands4BandsOrganization
Mezcal Tasting at the UC Berkeley Botanical Garden
No longer content to play second fiddle to tequila, mezcal is finally getting its share of the spotlight in the Bay Area, thanks in part to a resurgent interest in Oaxacan cuisine. We have no shortage of mezcal tastings around town, then. But very few of them take place in as bucolic a setting as this "Around the World in Six Glasses" event in the Deserts of the Americas section of the UC Berkeley Botanical Garden — one of the real gems of the East Bay if you're a plant lover. Amid the garden's many varieties of agave — the key ingredient for making mezcal — staff member Basil Medeiros will be on hand to offer a horticulturist's perspective on the desert plant. Best of all, participants will get to taste a wide range of mezcals courtesy of the Mezcalistas. A selection of small bites to help soak up the booze is included in the price of admission.
— Luke Tsai
Sun., Oct. 9, 4–6 p.m., $50 ($40 for members), BotanicalGarden.berkeley.edu
JT Leroy: The Heart is Deceitful Above All Things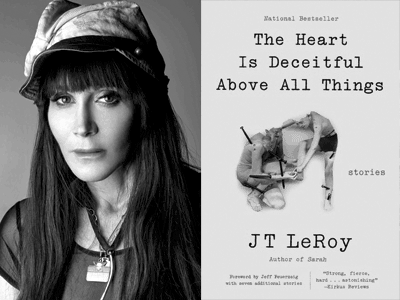 The ever-fascinating story of JT Leroy has once again captured America's attention following the recent release of Jeff Feuerzeig's documentary
Author: JT Leroy
. For the uninitiated, Leroy rocketed to literary stardom in the late Nineties for gritty novels that were supposedly colored by his own personal backstory as a trans prostitute, drug addict, and homeless youth. Then, at the peak of fame, an exposé revealed that Leroy was actually the writer Laura Albert, who had been having her sister-in-law play Leroy in public. Now, eleven years after being outed, Albert has re-released the books that made her pseudonym famous, Sarah and The Heart is Deceitful Above All Things. Albert will be at Books Inc. (1491 Shattuck Ave., Berkeley) on Friday, October 7 at 7 p.m. to discuss the books — although it seems likely that questions will pertain to her controversial career as a whole.
— Sarah Burke
Books Inc. (1491 Shattuck Ave., Berkeley) on Friday, October 7 at 7 p.m. Free.
Project Panther at Malonga Casquelourd Center
Notorious for violence, Oakland's Black-nationalist Black Panther Party gets less recognition for its humanitarian efforts, such as free breakfast for schoolkids and no-cost health clinics. October 15, Dimensions Dance Theater honors these achievements with Project Panther, a dance-theater work created to commemorate the movement's fiftieth anniversary. Artistic director Deborah Vaughan brings a rare perspective to the subject: Founded six years after the Panthers, her company has outlived them by more than three decades and become a prime mover in African-American dance as well as social justice. The one-night-only performance takes place at Malonga Casquelourd Center for the Arts (1428 Alice St., Oakland) with accompaniment by actor Ulysses Cooperwood, Roy Cobb, and Brittany Turner, alongside a jazz quartet playing Glen Pearson's original score.
— Claudia Bauer
Oct. 15, 7 p.m. $25–$35. DimensionsDance.org.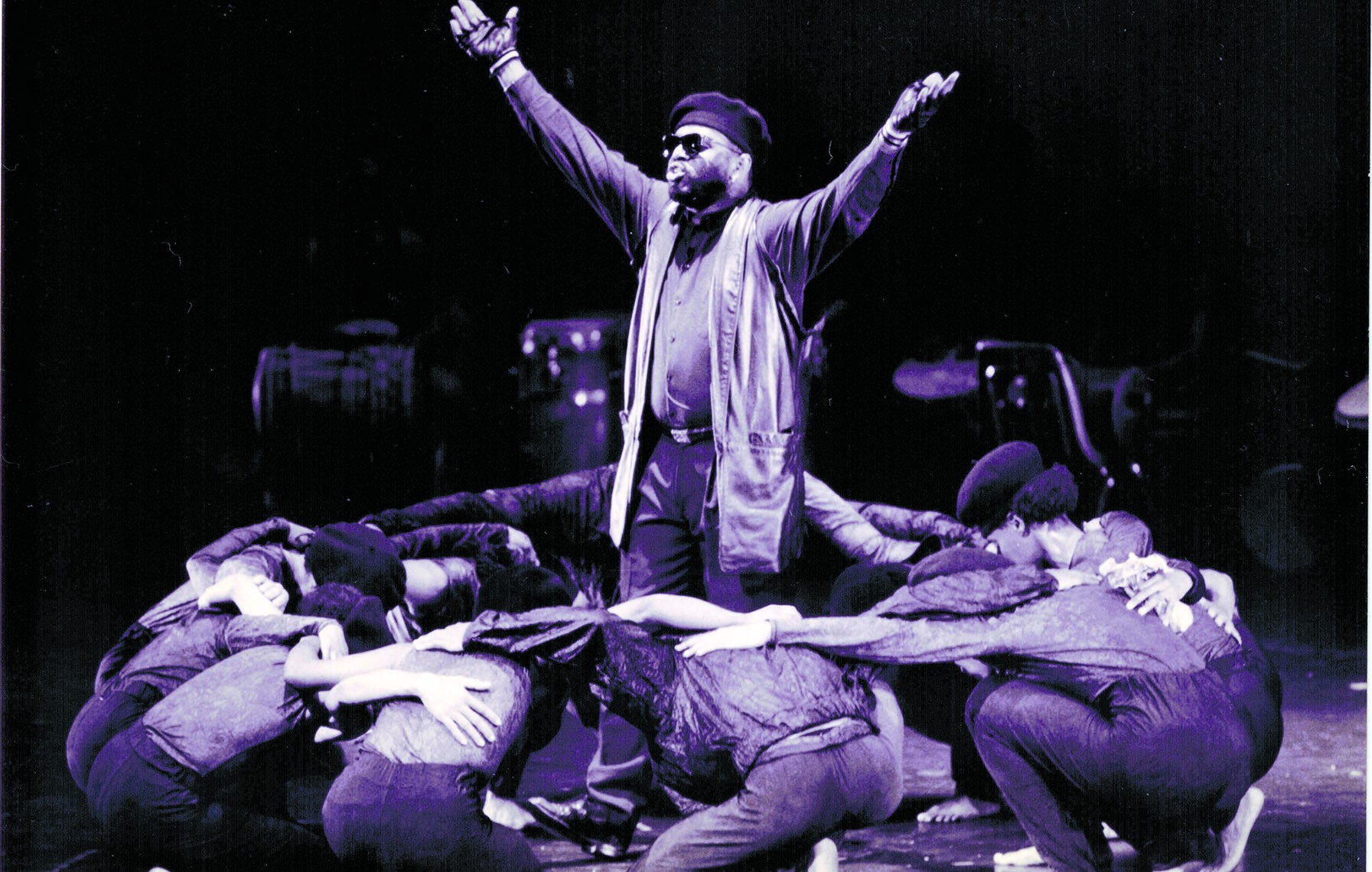 If your pockets are feelin' light and you're still yearning for more suggestions, we've got a ton, and these ones are all
FREE!
We're Hungry: Got any East Bay news, events, video, or miscellany we should know about? Feed us at
[email protected]