Although it's an annual struggle to find the right holiday gifts for human friends and relatives, it can be especially hard to find the perfect present for your beloved pet. Who knows what kind of gift your cat, dog, or reptile will truly like? Based on the advice of a number of local experts, we've compiled some of the best items available at independent pet shops in the East Bay. From the luxurious to economical, shoppers can find fashionable holiday wear, custom tags, tasty organic treats, and many other goodies that pets and pet owners alike will surely appreciate. Whether you've got a small kitten, a large Great Dane, or a snake, these pet shops all have something special to offer.
Dog Apparel
George (1824 Fourth St., Berkeley, 510-644-1033, GeorgeSF.com) a dog and cat boutique in West Berkeley, sells clothes, collars, and leashes designed to appeal to more sophisticated tastes. The shop offers a number of stylish jackets and sweaters ($35–$110) that make for great holiday gifts. The store's goods include quilted microfiber vests, colorful cotton sweaters, and vinyl red-plaid raincoats. You can also snag a leather leash or fashionable collar, which include miniature ties that make them a great fit for more formal doggy occasions. For $48, you can get a collar custom-embroidered with the name of your furry friend (though note that this is not a great last-minute gift since it can take several weeks for the shop to complete the design). For $20, you can also get a tag engraved with a pet's name (which the shop can complete in one day).  
The Loyal Pet Shop (5332 College Ave., Oakland, 510-250-9595, LoyalPetShop.com) in Rockridge is another great destination for stylish animal apparel. The shop sells collars and leashes ($14–$30) from a number of Bay Area pet boutique vendors, including the San Francisco-based companies Gwen Gear and Cheengoo. These gifts are good for both cats and dogs and feature more playful designs than the products at George, with some using colorful fabrics and glitter. Shoppers looking for less conventional neck garb can also pick up bowties or lightweight scarves ($24) at Loyal Pet Shop. The bowties, from vendor Barky Bow, come in bright geometric patterns, including one with rainbow stripes. The charming bandana-style scarves, made by a vendor called See Luna Run, feature a variety of fun images, including cupcakes and smiling whales. 
Items also available online at GwenGear.com, Cheengoo.com, BarkyBow.com, and Etsy.com/shop/SeeLunaRun.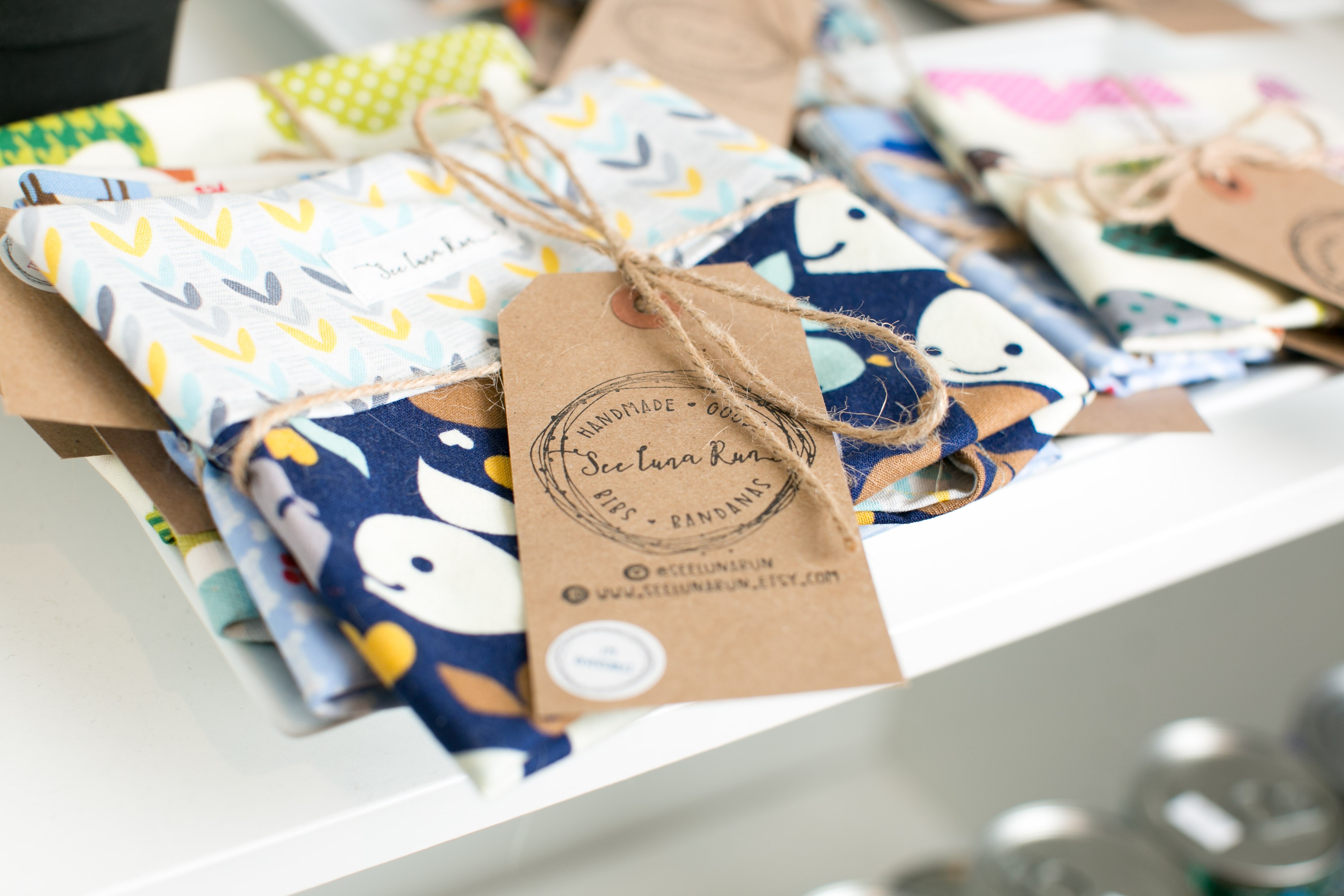 Feasts for Your Pet
Gingerbread and sweet potato pie are special sweets that dogs can also enjoy this holiday season, according to Holistic Hound (1510 Walnut St., Berkeley, 510-843-2133, HolisticHound.com). The pet store stocks holiday-themed foods (less than $10) from Wet Noses, a Washington-based company dedicated to making all-natural products. The company's festively packaged dog bone, for example, contains organic rye flour, apples, eggs, canola oil, molasses, ginger, and cinnamon.
Another unconventional holiday treat is the pumpkin-flavored Treatibles ($24), a hemp-based goodie made by Auntie Dolores, an Oakland company. The products will not get your pets stoned, though the company says this so-called "super food" can help calm an animal's anxiety and other maladies. (The makers of Treatibles claim the foods can also help dogs in pain, dogs suffering from cancer, and dogs with cardiac problems). The pumpkin-flavored treat's ingredients include hemp extract, hemp seed oil, gluten-free oat flour, pumpkin, peanut butter, organic coconut oil, brown rice, potato starch, apple sauce, coconut nectar, turmeric, vanilla, and cinnamon.
For the special cat in your life, consider picking up some turkey breast or wild pacific salmon — although those gifts may be tough to dress in wrapping paper. Canine Comforts (308 Jackson St., Oakland, 510-238-8717, K9ComfortsOakland.com) sells a wide variety of natural pet food, including freeze-dried meat treats for cats. Canine Comforts owner Michael Cook said he values high-quality foods and recommends that pet owners only purchase treats that have natural ingredients and are manufactured in the United States. In the case of online orders, Cook also recommended that shoppers check that the foods have been properly stored and won't be spoiled by the time the gifts arrive.
Items also available online at Wet-Noses.com, Treatibles.com, and Purebites.com.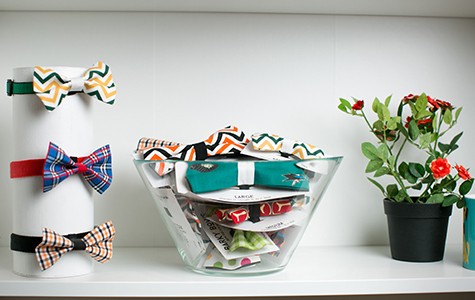 Toys And Trinkets 
If you're buying a gift for a friend's pet, you may want to avoid investing in fancy apparel or foods lest you misjudge an animal's tolerance for holiday sweaters or dietary preferences. For many pets, you can't go wrong with nice water bowls, functional food containers, or other fun stocking stuffers. After all, the holiday season is the best time to bring out the fancy dishware. One good option is to buy the Harry Leaf handmade cat bowl at Holistic Hound — and fill it with a couple pawfuls of kitty knickknacks. The store has a great selection with many affordable items, including glittery mice toys, yarn animals, and cork balls (all $2-$3).  
Another approach to pet purchases is to find a gift that matches the pet owner's personality. For your nature-loving friends, try a "Chase the Hemp Cat Tail" toy by From the Field, an eco-friendly brand available at Holistic Hound. For the party animal, Outward Hound makes a dog food dispenser modeled after a slot machine, available at Canine Comforts. And for your Christmas-obsessed relatives, Pet Food Express (1101 University Ave., Berkeley, 510-540-7777, PetFoodExpress.com) in Berkeley sells an array of holiday plush toys for $8-$10, modeled after reindeer, penguins, snowballs, and coal.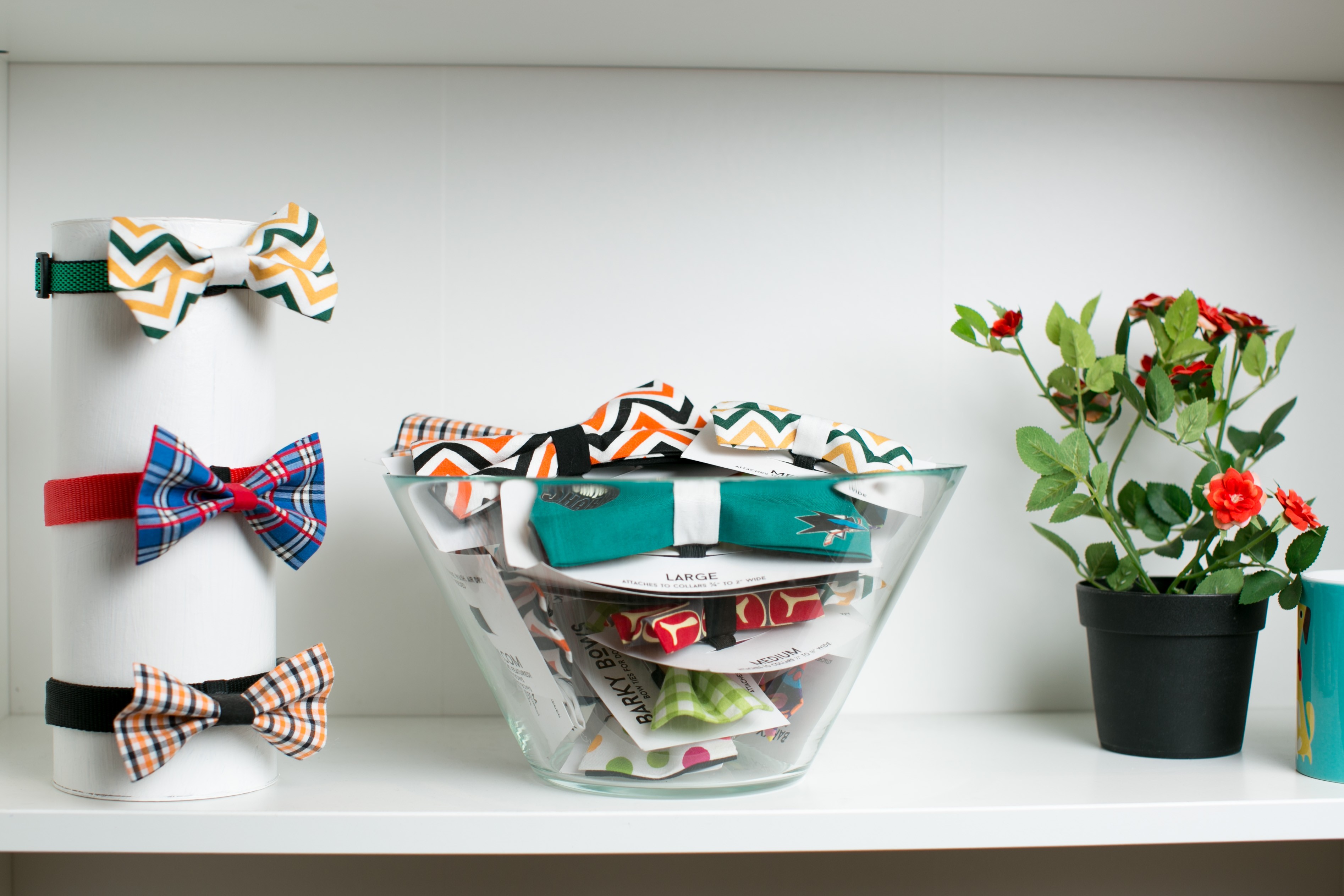 New Habitats
Owen Maercks, owner of the East Bay Vivarium (1827 Fifth St., Berkeley, 510-841-1400, EastBayVivarium.com) suggested that pet owners use the holidays as an opportunity to give their animals a permanent lifestyle boost instead of just a one-time treat. This is especially true if you're trying to find a gift for pets other than cats or dogs.
For amphibians or reptiles, this might entail buying a new cage or special furniture, such as crawling logs and hiding spaces. Maercks noted that people often forget to install cages with fresh light bulbs, which lose power after several months. The darkness can have a serious negative impact on an animal's health and behavior, he said. "Many of us pet keepers, for us they're not just animals. They're really our children," Maercks said. "A lot of my customers think on bigger terms… Over the holidays, they often think of it as a time to kind of upgrade the animal's quality of life."