Lawful medical and adult-use cannabis businesses cannot take "ordinary and necessary" business tax deductions because of an arcane section of the Internal Revenue Service tax code called 280e.That section threatens efforts to regulate and control the drug, operators and activists say, and should be done away with. Now, far right anti-tax crusader Grover Norquist has jumped on the bandwagon.
[jump]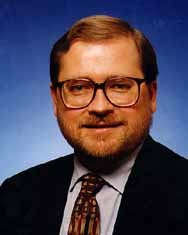 Yesterday Buzzfeed and other outlets reported that the leader of Americans for Tax Reform, "a constant boogeyman of the left" as well as "the super-liberal Rep. Earl Blumenauer, introduced a fix to the provision with conservative Californian Dana Rohrabacher."
The 1982 amendment to the tax code was designed to punish drug traffickers. Now it threatens legal marijuana dispensaries with an effective tax rate of about 87 percent Most small businesses pay around 35 percent.
The 'fix 280e amendment' has a snowball's chance in summer of passing anytime soon, given our do-nothing Congress. But, even so, the momentum for reform continues to build.