The heir to Oakland's largest cab company received five years of probation for defrauding the city during failed efforts to dominate the national pot-growing supply trade, reports state.
Dharminder "Dhar" Mann, 29, pleaded no contest to defrauding the city's redevelopment program, took a plea and was sentenced last week to five years probation and must also repay the city of Oakland $44,399 by April 1, according to the Alameda County District Attorney's Office. Mann is also being sued by Oakland in civil court for $230,000 in penalties and $135,000 in damages.
[jump]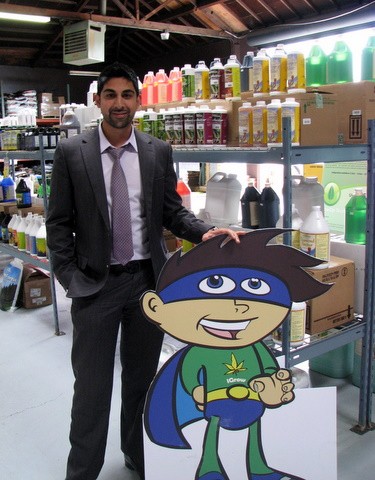 Dhar Mann at WeGrow during better times
Mann owns real estate company MannEdge, a luxury car rental firm, and has been franchising pot-growing supply shops under the name weGrow. Mother Jones put him on the cover of its June 2011 issue.
Mann's parents operate Oakland's largest taxi service, Friendly Cab, and contribute heavily to local politicians' campaigns.
The Express was the first to report on alleged improprieties at WeGrow.