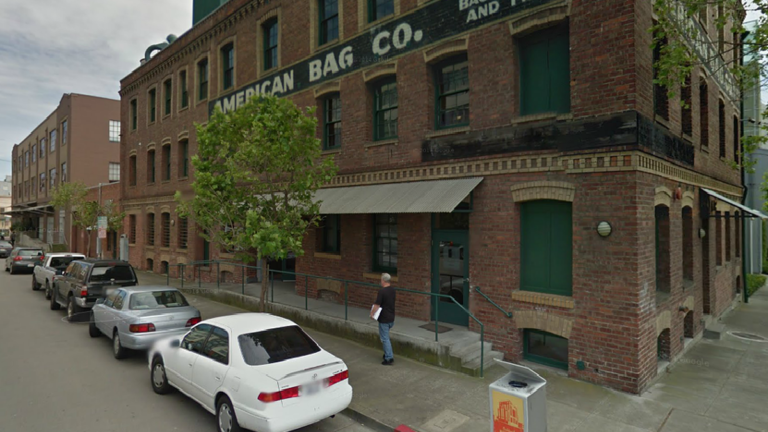 Oaklandish, the popular apparel company known for its civic pride-themed merchandise, is opening a new shop in the city's Jack London district — one designed to showcase local wares and American-made goods. This "concept shop," called Oakland Supply Co., will host an opening reception this weekend to unveil the new business, located at 291 3rd Street.
The shop will stock a wide range of items, including tools, leather goods, jewelry and accessories, grooming and beauty merchandise, and kitchen and artisan food products, according to an announcement today from the Oaklandish team.
[jump]
The company said in a statement:
Located in the historic American Bag Co. annex, the inspiration for Oakland Supply Co. comes from the rich industrial heritage of the Jack London District in Oakland. By showcasing premium American-made goods, Oakland Supply Co. hopes to not only support the creation of more quality manufacturing jobs in the US, but also to move American consumerism towards a culture of craftsmanship and quality, rather than disposability.
This shop comes on the heels of Oaklandish's expansion last year into the Dimond district with its second location at 3419 Fruitvale Avenue. The store's first retail spot, which opened in July of 2011, is located at 1444 Broadway, between 14th and 15th streets in the heart of downtown. Oaklandish began in 2000 as a public art initiative celebrating the city — and eventually evolved into a larger project focused on hosting free public events and supporting local nonprofits through grants. Today, Oaklandish is perhaps most known for the iconic Oakland "roots" logo it often features in its apparel designs.
The opening of Oakland Supply Co., is also the latest in a string of retail and development announcements for the Jack London Square area, which is on track to become more of a destination spot. In March, a group of developers unveiled initial plans for a large entertainment complex at the old Barnes and Noble site at 98 Broadway. That project is slated to bring a bowling alley, beer garden, and redeveloped outdoor plaza to the waterfront. And earlier this month, Rosenblum Cellars announced that it would be moving its East Bay Visitors Center to Jack London Square, with an opening scheduled for this summer.
Oaklandish is hosting a reception that is open to the public this Saturday, May 3rd, from 12 to 5 p.m. at Oakland Supply Co. (291 3rd Street). Chop Bar is sponsoring food (including a pig roast) and drinks.