The Oakland City Council is considering whether to back statewide legislation that would bring California closer to its solar energy goals. The bill, AB 2188, would amend current law to streamline the permit process for installing rooftop solar systems — essentially allowing more residential systems to be installed at a faster rate throughout the state.
[jump]
AB 2188, also known as the Solar Permitting Efficiency Act, was introduced by Assembly Member Al Muratsuchi in February. The bill proposes several amendments to current law concerning solar energy, such as reducing the review and inspection time for residential solar energy system. The bill would also create a statewide standardized permitting program, as opposed to current permit processes that vary among cities and counties. The bill summary estimates that if approved, it could decrease installment time by thirty days per home and reduce the price of residential solar systems by $1,000.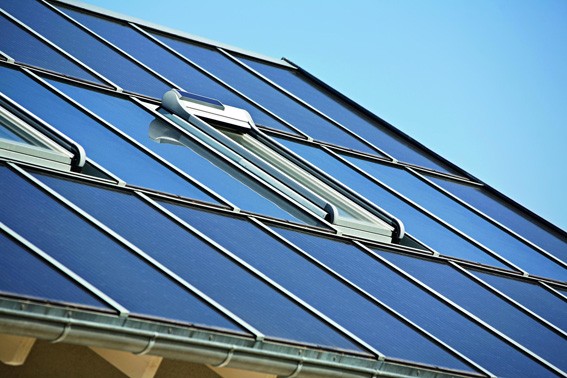 The City of Oakland's proposed resolution states that the allowance of more rooftop solar systems through AB 2188 would help satisfy the Oakland Climate Action Plan, which outlines goals to decrease electricity consumption by 32 percent and natural gas by 14 percent.
AB 2188 is following in the footsteps of several other initiatives aimed to increase the number of residential solar energy systems throughout the state. One of them is the Go Solar California campaign, which was launched in 2007 by the state and has a budget of $3.3 billion. The campaign offers cash rebates on solar energy system installations through the California Solar Initiative as well as providing information and resources for solar system installations.
If approved, the City of Oakland's resolution will be submitted to state legislators and Governor Jerry Brown. AB 2188 is currently awaiting review by the Senate Appropriations Committee on August 4.