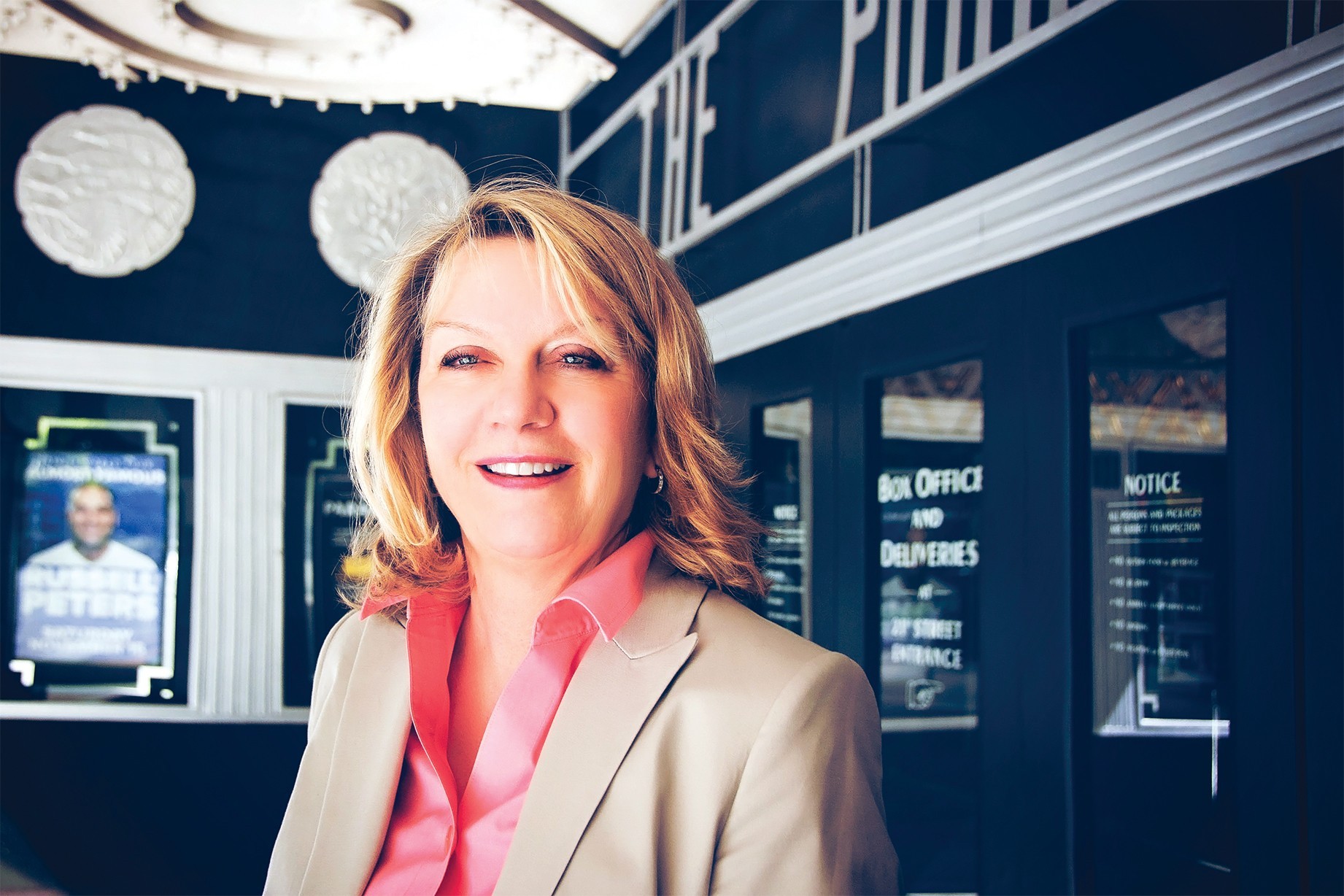 When Brenda Roberts ran for Oakland city auditor four years ago, she vowed to carry on the work of Courtney Ruby, the outgoing auditor. During her eight-year tenure, Ruby proved to be a highly competent and courageous city auditor – dedicated to rooting out fraud, waste, and abuse in Oakland city government and protecting whistleblowers who risk their livelihoods in order to expose wrongdoing in City Hall. Ruby also made clear how important the city auditor's job is – especially in a city with so many problems – and lived up to the title of "official watchdog" of Oakland City Hall.
In short, Roberts had big shoes to fill. But she has failed miserably as Ruby's successor.
As noted in the Express investigative report, "Watching the Watchdog," the auditor's office's productivity has plummeted under Roberts, and she has repeatedly mistreated her team of auditors, openly berating them and forcing them to do demeaning jobs, such as scrubbing the floorboards in City Hall. A city investigation also concluded that Roberts violated Oakland's official code of conduct. Not surprisingly, all of Ruby's team subsequently left the auditor's office after Roberts took over.
Former and current city workers also told the Express that Roberts exposed a whistleblower to retribution in apparent violation of city law. There is a good case to be made that Roberts is not only the worst city auditor Oakland has ever had but is also one of the worst bosses to ever walk through the doors at 1 Frank H. Ogawa Plaza.
And, unfortunately, she intends to inflict herself on Oakland for another four years. She's up for reelection this year, and she's made it clear that she's running again for the job. And she might just win, because Oakland politicians have remained mum about her job performance – and some have even praised her.
Which is astounding, considering Roberts' record.
Take the case of Robert McMenomy, who had a stellar career, spending close to 30 years investigating fraud as a special agent for the FBI before joining Roberts' office in 2016. McMenomy was hired to run Oakland's Fraud, Waste, and Abuse Prevention Program, and told the Express that the very first whistleblower complaint he received was about Roberts.
McMenomy also told investigative reporter Gabrielle Canon that in late November of 2016, he submitted 12 completed waste, fraud, and abuse probes to Roberts, but that, as far as he knows, she never did anything with them. Fed up, he subsequently resigned.
Or take the case of Timothy Knight, whom Roberts hired in 2015 to be her executive assistant. Knight, who had previously worked for 20 years in the Indianapolis Metropolitan Police Department, told the Express that it didn't take long to feel Roberts' wrath. He and several other employees in the office said Roberts often screamed at and berated him for minor issues, like making typos or the wrong kind of copies.
And they said Roberts repeatedly humiliated him. Knight said that Roberts often ordered him to do her dishes, water plants, and even scrub the floorboards on his hands and knees while wearing his business suit. Knight, who is African American, also said that Roberts would parade him at "community events with Latin Americans or African Americans," but added that "anytime there was a meeting with white folks, I was not invited to those functions."
Knight was one of four people who filed an official complaint about Roberts' behavior with the city's Equal Opportunity Programs Division. EOPD investigators ultimately concluded that Roberts violated the city's code of conduct.
Or take the case of Mary Seymour, who was hired in the auditor's office in 2015 and is a certified internal auditor with more than 30 years of experience. She confirmed the verbal abuse and humiliation that Roberts heaped on Knight and told the Express that Roberts did many of the same things to her – that Roberts would scream at her for no good reason. She called the workplace atmosphere that Roberts created "toxic" and "hostile." (See "Fourth Ex-City Worker Alleges Oakland Auditor Abuse,")
Or take the case of Sharon Ball, who was one of Ruby's top lieutenants, had endorsed Roberts' candidacy in 2014 because of her promises to uphold Ruby's high standards, and is a certified fraud examiner with decades of experience in the U.S. Government Accountability Office. She joined Ruby's team in 2009 to relaunch Oakland's whistleblower program. But Ball said that not long after Roberts took over in 2015, work in the office slowed to a crawl. Eventually, she retired in disgust. "I realized that this woman has no interest" in publishing audits and investigations of city government, Ball told the Express. "It was clear that it was going nowhere."
Karen Ortloff, lead representative of IFPTE Local 21, the union that represents workers in the auditor's office, wrote in a letter to Canon: "The situation in the Oakland City Auditor's office, as reported by the East Bay Express, is a true reflection of the atmosphere of intimidation, hostility, and retribution that workers have reported to me."
Or take the case of Loren Little, who spent 30 years working in the city of Oakland's sewer department and probably knows more about the city's myriad problems with broken sewer lines than anyone (see "Broken Pipes, Broken System"). Little also helped write a federal consent decree that stemmed from a suit filed against Oakland by the U.S. Environmental Protection Agency. The decree requires Oakland to spend $300 million over 22 years fixing and replacing its 900 miles of sewer lines.
Little had been frustrated for years by problems in the Oakland Public Works Department, which has repeatedly failed to notify the public when raw sewage has flowed into local lakes, creeks, and streams that feed into San Francisco Bay. He also is concerned about the misuse of taxpayer funds that are supposed to be used to repair the sewer system but have been spent, he said, on other non-sewer expenditures in other departments.
In November 2016, Little went to Roberts as a whistleblower to tell her what he had discovered. But instead of keeping his identity secret and investigating his assertions, Roberts contacted an official at public works and informed that person of the meeting with Little, McMenomy told the Express. Little said that after his meeting with Roberts, he was targeted by higher-ups in public works, including the department's director, Jason Mitchell. Roberts' alleged move appears to have violated the city's whistleblower law.
A spokesperson for Roberts denied that she exposed Little, and in an extended interview last year with the Express, Roberts declined to discuss the numerous accusations made by her former employees. She blamed her office's low productivity on staff turnover and vacancies.
But Roberts is to blame for all that turnover and lack of productivity. Ruby left her with a strong team, and Roberts ran them off. And it's clear that the situation in Oakland's City Auditor's Office likely will worsen if she's reelected this year. Oakland, of all cities, can't afford that.
Hopefully, a qualified candidate or two will decide to run against her soon.