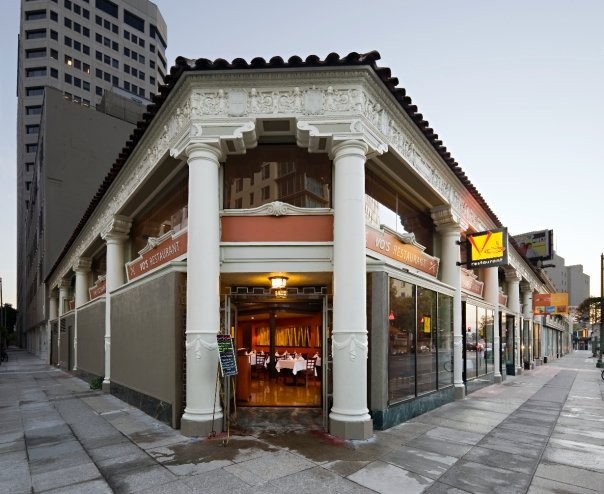 Sad news for fans of
Vo's
 Restaurant (59 Grand Ave.): The upscale Vietnamese fusion spot in Uptown Oakland has closed.
[jump] A note posted on the restaurant's window reads: "It is with deep regret that our lease has come to an end. Vo's is now closed for business. We thank you so much for your patronage and support for over the past 25+ years. It was our great pleasure serving you."
We've reached out to owner John Vo and will update this post if there's any other news to report — it's unclear at this time whether there are plans for the restaurant to reemerge at a new location. The
San Leandro branch
of Vo's also closed in 2012. (H/t
@tim_mulshine
)
UPDATE:
 Owner John Vo tells me that the restaurant's lease was due to expire at the end of the month, and that he decided not to renew because the landlord didn't want him to do renovations on the building.
"I can't do business like that. You have to update, you have to remodel, you have to look better," Vo said, adding that the changing environment in Uptown has made those kinds of cosmetic improvements even more imperative. He said that by the end the restaurant was losing money every month.
In terms of next steps, Vo said he's thinking about opening a Vietnamese sandwich shop, perhaps in a smaller location near City Center.