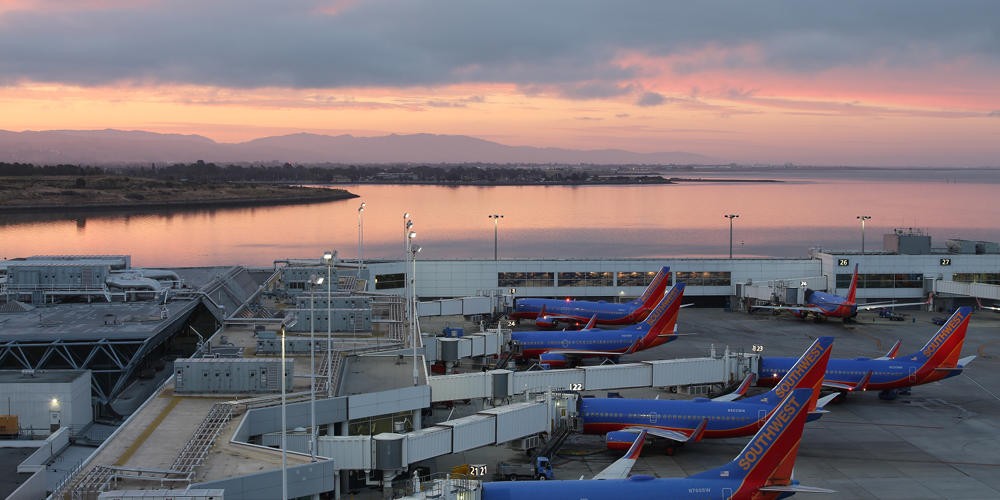 News you don't want to miss for Sept. 2:
1.
An individual driving a truck broke through a fence at the Oakland Airport Sunday and drove on the runway
,
SFGate
reports. Alameda County sheriff's deputies said the suspect jumped into the bay and has not been located. Authorities believe the person may have drowned. Pellets guns, masks, and binoculars were found in the truck.
2. "A San Francisco developer is turning apartments in the East Bay and North Bay into affordable housing," the
San Francisco Chronicle
reports, but
"existing tenants whose income levels disqualify them for the new apartments are being pushed out."
$$
3. A large cannabis grow at a vacant lot on the corner of Wood Street and West Grand Avenue in Oakland is illegal and those tending to the plants are trespassing, but the
San Francisco Chronicle
reports,
the city is doing nothing about it.
$$
4.
Gov. Gavin Newsom brokered a deal to help struggling renters in the state
to "cap annual rent increases at 5 percent plus inflation, with a 10 percent maximum increase," the
Associated Press
reports.
5. On this Labor Day, the
Associated Press
highlights that
almost every Democratic presidential candidate has voiced support for a bill in the California Legislature that would give workers in the gig economy more rights
. So far, it's a win for unions over big tech.
$$ = Stories you may have to pay to read.