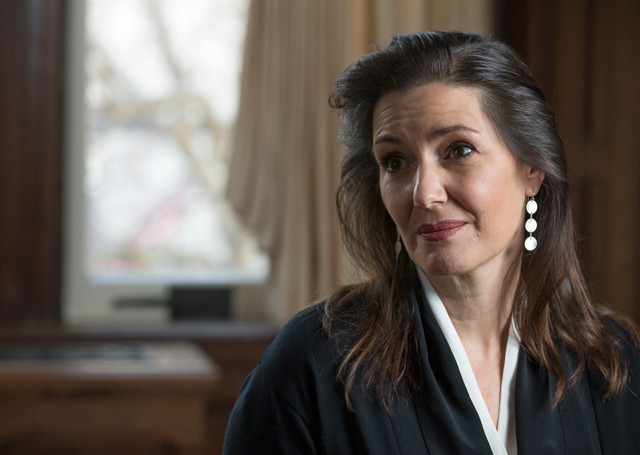 Stories you shouldn't miss for April 16, 2018:
Oakland Mayor Libby Schaaf verbally attacked Councilmember Desley Brooks
in a press release on Friday afternoon, calling her "toxic" and the "Donald Trump of Oakland." The press release was intended as a thank-you to Councilmember Annie Campbell Washington, who announced she would not seek re-election this fall. (
EBCitizen.com
)
A day after
Alameda City Manager Jill Keimach admitted to unlawfully recording two city councilmembers without their consent
, Alameda City Attorney Janet Kern said she will ask the city council whether they want to
refer the case to the Alameda County District Attorney's Office
. A special closed session meeting is scheduled for this evening to discuss possible litigation against the city and firing Keimach. Keimach alleges that Kern was aware of her intentions to record Jim Oddie and Malia Vella and that her action was legal. (
EBCitizen.com
)
In an explosive interview with ABC, James Comey personally attacked Donald Trump, calling him a serial liar who treated women like "meat" and likened him to a mafia boss. He also said that an allegation that Trump cavorted with prostitutes in Moscow left him vulnerable to blackmail by the Russian government. The allegations came to light during a five-hour interview with ABC, the transcripts of which were obtained by The New York Times. As expected, Trump responded by
blasting Comey on Twitter
, using lots of ALL CAPs and exclamation points. $ (
New York Times
)
The
U.S. led air strikes on Syria
Friday afternoon in attempt to crush President Bashar al-Assad's chemical weapons program. While Trump declared "mission accomplished," Russian officials said Syria's air defense systems intercepted 71 out of 103 cruise missiles they believe were fired by the Western allies, which included Britain and France. (
CNN
)
Berkeleyside has raised $1 million from its readers
in a direct public offering, making it the first news organization in the country to successfully create such a funding model. The independent local news site
hopes to pay 3 percent dividends
to its investors while creating a sustainable model for local journalism. (
The Daily Cal
)
UCSF Health and John Muir Health are partnering to
open a new outpatient center in Berkeley
, offering primary care and specialty care, but no emergency care services. The Berkeley Outpatient Center, located at 3100 San Pablo Ave.,
reflects the ongoing competition and consolidation among large health care providers
. It's expected to open in June. (
Daily Cal
)
And finally,
the Bay Area saw hail this morning
as a cold front swept through the region. Watch some kids sled down the street in the Oakland hills. $ (
San Francisco Chronicle
)
[embed-1]
$ = news stories that may require payment to read.