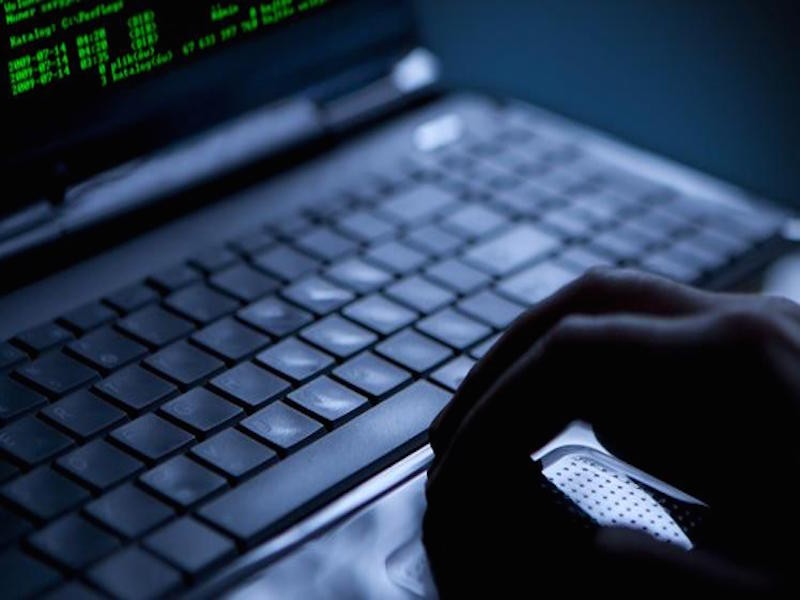 Several local East Bay lawmakers are proposing ordinances that would prevent companies that gather data about immigrants and racial, ethnic, and religious groups for the federal Immigration and Customs Enforcement agency from also doing business with their cities.
The purpose, say advocates from
18 civil rights organizations that drafted the measure
, is to cut off support for the Trump administration's campaign of ramping up deportations, and to undermine possible future efforts to round up people based purely on their perceived ethnicity, race, or religion.
One version of the ordinance, which is being considered at tomorrow night's
Alameda City Council meeting
, would bar "data brokers" who work with ICE from bidding on city contracts. The proposal would also ban any company that provides ICE with "extreme vetting" services from seeking city contracts.
On the campaign trail and in office, President Donald Trump spoke of the need to carry out "extreme vetting" and to create a "Muslim registry." Civil rights groups fear that this will lead to the violation of constitutional rights for entire ethnic, religious, national, or racial groups, who would be subjected to extra scrutiny or, worse, detention or deportation by customs officials and other law enforcement.
Under the proposed law, city funds that are invested in stocks and bonds would also be withdrawn from any companies fitting the description of a data broker or those working on "extreme vetting" systems for the federal government.
The Alameda ordinance, sponsored by Vice Mayor Malia Vella, defines a data broker as any person or company who collects information for the purposes of reselling it. There are numerous such data broker firms, but only a handful that currently provide data to ICE for immigration enforcement.
Berkeley City Councilmembr Kriss Worthington introduced a similar ordinance earlier this month but it was tabled over concerns about how to implement the investment restrictions. A version of the ordinance is expected to return for a vote soon.
"This is about making sanctuary real," said Berkeley Councilmember Kate Harrison, who supports the proposal.
Berkeley is one of many California cities that has adopted sanctuary policies that are meant to protect undocumented residents by limiting how and when federal authorities can obtain information or assistance from local police.
One company fitting the description of an ICE data broker is Vigilant Solutions. The Livermore-based tech company deploys license plate scanners for law enforcement agencies around the country. Vigilant also operates a large database of license plate scans that can be used to locate and track automobiles and people. Numerous Bay Area cities use Vigilant Solutions' system to carry out mass surveillance on roads and bridges.
Alameda recently tabled a proposal to outfit city streets with license plate scanners
over concerns
that the data could end up in the hands of ICE agents.
The City of San Pablo
also recently delayed voting
on a project to significantly expand its existing surveillance system with additional Vigilant Solutions' cameras and software.
Tonight, San Pablo's city council will vote again on the surveillance system expansion project. But according to the proposed contract's new terms, Vigilant Solutions can't share data with ICE agents without the police department's consent.
Officials in Richmond and Oakland are also considering adopting a complete ban on companies that work as data brokers for ICE or design systems of "extreme vetting." Such laws would prevent them from entering into agreements like the one San Pablo is considering.