Stories you shouldn't miss for Nov. 6, 2017:
1. A gunman armed with
a semiautomatic rifle murdered children and families — a total of 26 people —
during church services in a small Texas town on Sunday. The victims' ages in the Sutherland Springs' massacre ranged from 5 to 72, and the dead included relatives spanning three generations of one family. Authorities say the killer, Devin Patrick Kelley, 26,
had been a in domestic dispute with his in-laws
and that his mother-in-law attended the church where he opened fire.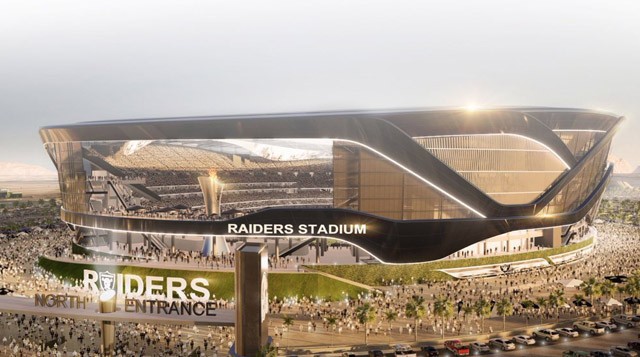 2. The Republican tax plan in Congress
could imperil the Raiders' plans to move to Las Vegas
because it would end the tax exemption on bonds used to build stadiums for sports teams, the Associated Press reports (via the
East Bay Times
$). Nevada officials plan to use $750 million in public bonds to help finance the stadium, but if the GOP tax plan passes, it could significantly increase the costs of the bonds because they would be taxable.
3. SEIU Local 1021, which held a strike during Oakland Mayor Libby Schaaf's state of the city speech last week,
is seeking a 11-percent raise over two years from the city of Oakland
, the
San Francisco Chronicle
$ reports. The city has offered 4 percent over two years, plus a 2 percent signing bonus.
4. Climate change activists
endorsed state Sen. Kevin de León in his campaign to unseat U.S. Sen. Dianne Feinstein
, noting that Feinstein has never made global warming a top issue, reports Chris Megerian of the
LA Times
$. Endorsements like the one from Climate Hawks Vote likely will help de León solidify his progressive credentials against the moderate Feinstein.
5. And members of the "Here There" homeless encampment on the Oakland-Berkeley border
moved to the lawn of old City Hall in Berkeley on Saturday
, one day before BART planned to evict the camp, reports Natalie Orenstein of Berkeleyside.
$ = news stories that may require payment to read.