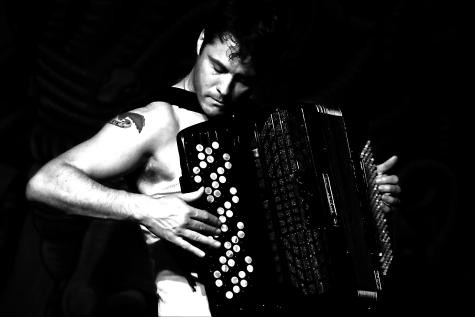 "Americana noir" singer/multi-instrumentalist Mark Growden will release his ninth album, Saint Judas, on March 16 through Porto Franco Records. The San Francisco-based musician says the album includes themes of "love and loss, sin and faith, perseverance, compassion, and, most significantly, redemption," explaining "it takes some grieving to get through to the joy."
Listen to "Saint Judas":

Growden will celebrate the release with a four-day concert series at Porto Franco Art Parlor (953 Valencia St., SF), Thursday, Mar. 11, through Sunday, Mar. 14. Shows at 8:30 p.m., plus a Sunday matinee at 2 p.m. $20; $5 off for students with ID.