Watching Dwele kick off a three-night stint at Oakland Yoshi's Friday, it was hard to tell if he was more concerned with singing or with making every lady in the house blush.
Propped up on a stool, center stage, he casually did both.
In between songs, he cast attention on the ladies in the front row. First he asked a woman to hold up her left hand so everyone could see her wildly sparkly bracelet, telling her "You knew I was gonna come mess with you." Later he pointed out a woman who was getting "comfortable," with her "keys, purse, everything" set on the stage. Snapping his finger, asking the ladies in the house to provide some choral accompaniment on "Flapjacks," Dwele said, "Ladies, here's what I need from you …."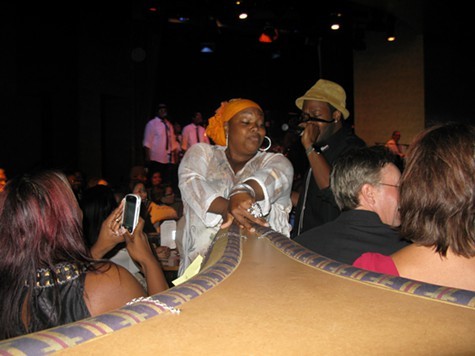 David MacFadden
Or is it the other way around?