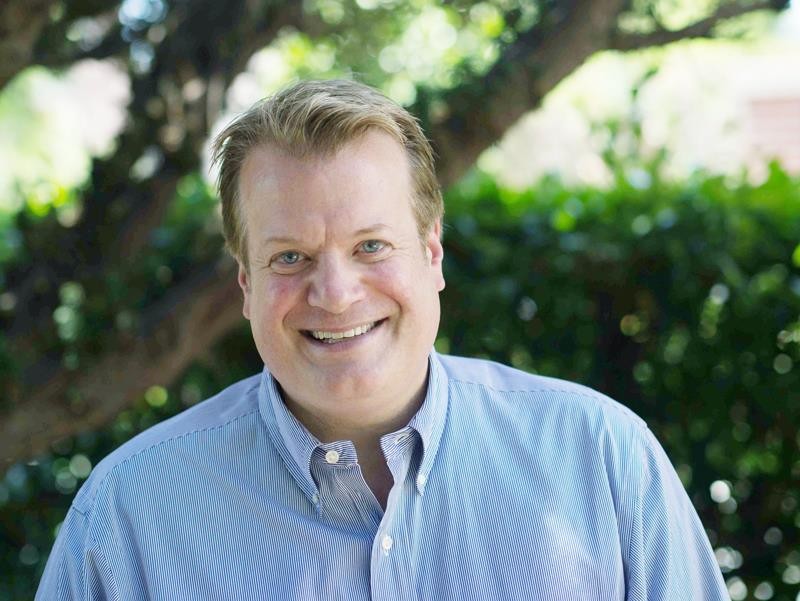 An independent investigation has found that Alameda Councilmember Jim Oddie violated the Alameda City Charter when he recommended a candidate for the city's fire chief to City Manager Jill Keimach. However, the investigation by attorney Michael Jenkins also determined that the city charter pertaining to council interference is broad and recommended it be revised.
The investigation was
prompted
by a letter from Keimach last October, in which she
alleged
that certain unnamed public officials illegally pressured her to hire the candidate for fire chief backed by the Alameda firefighters' union. (The Alameda City Charter gives the city manager the power to hire and fire department heads and prohibits elected city officials from interfering in the process.) Those unnamed public officials turned out to be Councilmembers Oddie and Malia Vella. In April,
Keimach admitted to recording Oddie and Vella without their consent
, which is illegal in California, in order to prove her allegations.
But the 100-page report, released today, determined that most of Keimach's allegations had no basis in fact. Vella was exonerated of wrongdoing. But Keimach's unlawful recording of Oddie and Vella is not referenced in the report's findings (although it's mentioned in the footnotes: Jenkins said he did not listen to the recording because he didn't want to abet a crime).
Jenkins interviewed 22 people during the investigation and appeared to grapple with the overarching question of whether the accused councilmembers were expressing an opinion and whether those opinions are protected by the First Amendment and "precludes a finding of malfeasance." The entire report largely refutes nearly all of Keimach's allegations that some councilmembers exerted "unseemly political pressure" on her, except one.
"The one piece of evidence that does cross the line and falls squarely on the side of improper influence is Councilmember Oddie's letter of recommendation of [Firefighters union choice Domenick] Weaver," Jenkins stated. Oddie's letter to Keimach, dated July 31, includes what Jenkins concluded was policy-related statements in favor of selecting Weaver — "delivered on city letterhead evidences an attempt to influence the City Manager's appointment decision. As such, in my opinion, it violates the City Charter," he wrote. The investigator added there is "insufficient evidence" to implicate other members of the Alameda City Council of interfering with Keimach's selection process.
However, the investigator also found the city charter's section on political interference is "problematic because it is overly broad," he wrote. He recommended that the city council clarify exactly what constitutes a violation of the provision by way of a charter amendment or city ordinance.
The conclusion might be surprising to some after news reports last fall created a furor in Alameda when Alameda Police Chief Paul Rolleri alleged that Oddie, in a conversation, threatened Keimach's job if she did not hire the firefighters union's choice for fire chief.
While the investigator noted Rolleri's allegation, which Oddie still denies, Jenkins found the conversation was not a violation of the charter. "While Rolleri believes this comment was aimed to have him tell Keimach, Councilmember Oddie contends that he thought the conversation was private," he wrote. Furthermore, there is no evidence Oddie sought to use Rolleri as a messenger for Keimach, the report adds.
In a statement late Wednesday afternoon, Oddie downplayed the significance of his letter of recommendation. "Ms. Keimach has caused harm to Alameda and its citizens. In an attempt to insulate herself from adverse employment action and preserve her job, she made unsupportable accusations regarding myself and Councilmember Vella. These accusations have now been largely rejected," said Oddie.
"If I violated the Charter by writing a letter of recommendation on behalf of a man I know well and believed would be a great fire chief, then, as the investigator's report recognizes, the Charter needs to be changed. There was nothing improper about writing a recommendation letter for a highly qualified candidate, and although I regret the wasted time and money occasioned by Ms. Keimach's allegations, I cannot apologize where the record reveals that I did nothing wrong. As an elected official in this City, I will not compromise on being heard in support of what I believe is best for my constituents, the citizens of Alameda. And as the investigator recognized and I want to reinforce, I never intended in any way to influence or pressure Keimach in any even slightly improper way."
Alameda Councilmember Malia Vella, who was also accused by Keimach of political interference, also made a statement Wednesday afternoon. "As Mr. Jenkins concluded, the evidence does not support any of Ms. Keimach's baseless accusations that I improperly attempted to influence Ms. Keimach's selection of a new Fire Chief in violation of our City Charter," said Vella in a statement. "I am glad that this report is now public. I look forward to moving past this distraction and getting back to what I was elected to do – serve the people of Alameda."
The results of the investigation are unlikely to vindicate Keimach. During the course of the investigation, she offered Jenkins recordings of an August 2017 meeting between her, Oddie, and Vella. Subsequently, the council placed Keimach on paid administrative leave on Mar. 9. Two weeks ago, she returned to the city council chambers to ask for her job back, but her employment status remains in limbo.
Regarding the other allegations Keimach made, Jenkins found no evidence supporting her claim that certain councilmembers sought to delay her performance evaluation while the search for a new fire chief was ongoing. "One could not fairly conclude from the evidence that the evaluation was being held up in order to influence the outcome of the Fire Chief selection," Jenkins wrote.
The probe also concluded that the council did not seek to "set her up for failure in the event that she did not select their preferred Fire Chief candidate," as Keimach had alleged.
In addition, there is no evidence that shows some councilmembers urged prospective fire chief candidates to withdraw their applications, as alleged by Keimach. The investigator, though, concluded the Alameda firefighters union leaders discouraged some applicants to withdraw from consideration in an effort to aid Weaver's chances of becoming fire chief, but the action is not governed by the charter, wrote Jenkins. In addition, there is no evidence to support Keimach's allegations that hiring Weaver would be a basis for her employment evaluation.
Update, 5/3/18, 9:31 a.m.:

Keimach's attorney, Therese Cannata, said the report, which she called "whitewashed," nonetheless "validates Keimach's claims that she was subjected to intense pressure by both Ms. Vella and Mr. Oddie to hire the firefighter union's candidate." She also said it confirms that Keimach did the right thing by rejecting the "chorus of pressure aimed directly at Keimach's appointment decision," selecting the most qualified candidate for the position of fire chief, and risking her job in the process.
Cannata also urged the city council to publicly release the recording Keimach made of the Aug. 16 meeting with Oddie and Vella, and reiterated that Keimach is still seeking reinstatement to her job. "The City Council should honor the person who was honest and courageous enough to stand up to the firefighter's union, Jeff Del Bono, Ms. Vella and Mr. Oddie; she put her career on the line. It's time to do the right thing here. Oddie and Vella also have a path forward — to admit they made mistakes, apologize and never do this sort of thing again."