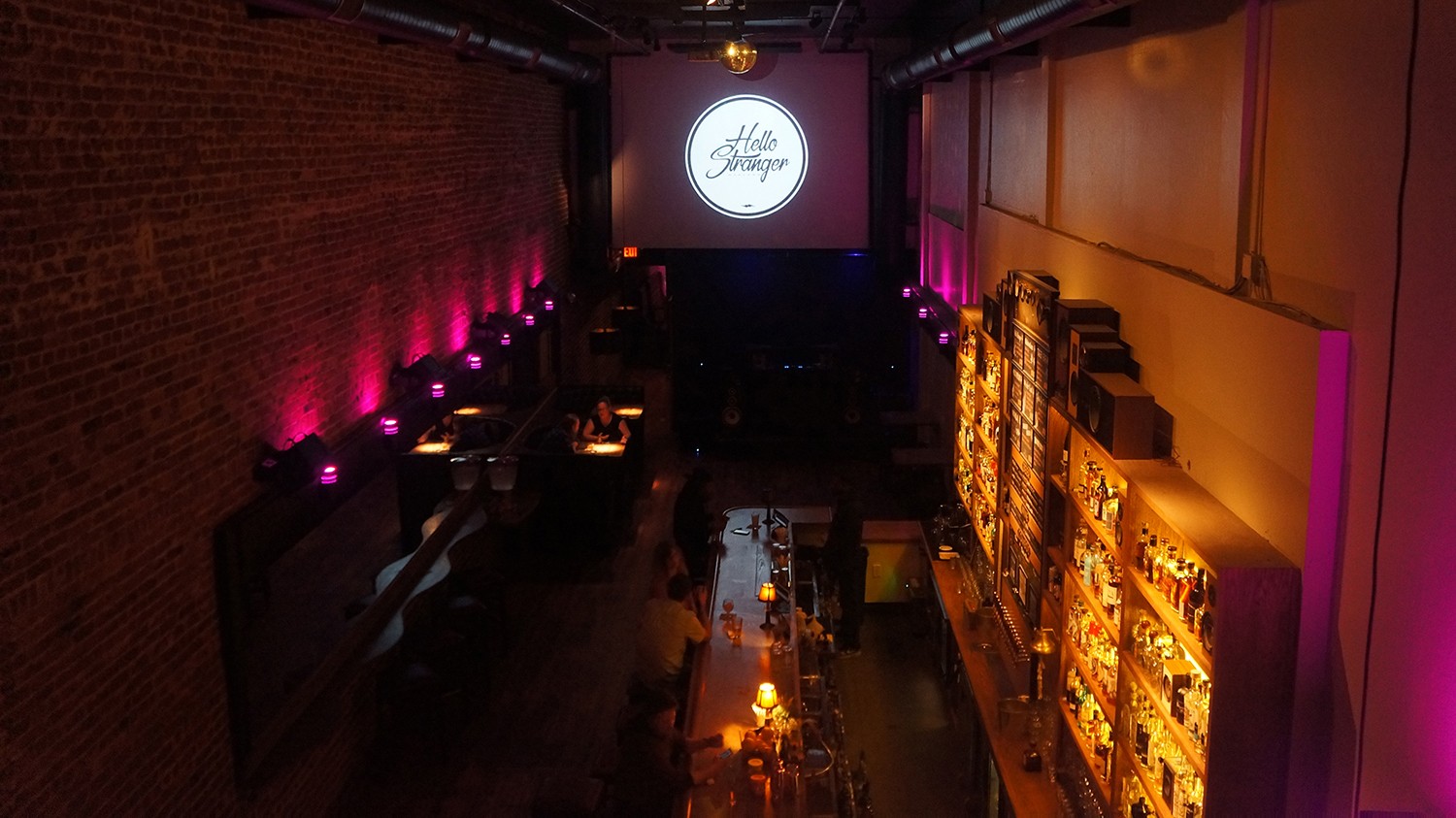 On a recent Tuesday night at Hello Stranger, one of the newest bars in downtown Oakland, the ambience felt as alluring and welcoming as the bar's name. Although it was a weeknight, a handful of folks were at the bar, sipping signature cocktails, while others were sheltering from the rain, chatting up the bartender.
In the seven months since Hello Stranger opened, the bar's owners — Josh Trabulsi, along with Summer-Jane Bell and Bill Stephens — have managed to completely transform the former Hill's Shoes space into a fascinating spot, adding to the growing and trendy Oakland nightlife scene.
One way in which Hello Stranger Bar stands out is its location. Unlike other well-known spots on nearby Telegraph Avenue, Hello Stranger is on Broadway (between 17th and 18th streets). While Broadway has been booming with new high-rises, both commercial and residential, other businesses have been slow to open on this strip on the border of downtown and Uptown.
Opening the bar on Broadway was a no-brainer for the partners, with the three of them being profoundly rooted in Oakland's nightlife. Stephens is a fourth-generation Oaklander, well known in the underground warehouse music scene. "I always wanted to do something bigger in the area. I tried to do something 10 years ago, and the timing wasn't right," Stephens said of brainstorming what the bar was going to be. "I waited, and we found this spot, and all of the pieces kinda came together."
Bell (Stephens' wife) moved to Oakland 20 years ago and worked as a bartender at Radio, a bar that opened in the pre-booming era of downtown. "I spent a lot of time downtown and watched Uptown come to fruition," Bell said of starting her stint at Radio in 2003. "We knew that we wanted to be close to the Fox [Theater] and be part of this burgeoning nightlife scene."
She has also worked for different spirits companies; she calls herself "a professional bar hopper." It was this marketing experience, of having to visit 100 bars a month, that allowed her to gain the knowledge of what products and trends work at each space. Bell is also the president of the Bartenders Guild in San Francisco and on the board of the National Bartenders Guild. Her expertise allowed her to develop the bar's impressive drink menu, with items like the Hello Stranger, a spritzy concoction that includes passion fruit, Spanish vermouth, and Sacred Bond brandy served over crushed ice and garnished with fresh thyme (best to sip rather than drink it through a straw, Trabulsi once told me).
Trabulsi takes pride in how the space was a labor of love, from installing the lights to removing nails and leveling the floors. "We all had a technique to lay on the floor to pull nails; we probably pulled over 30,000 nails," Trabulsi laughed.
They first saw the location in spring 2016, and the process of obtaining permits, remodeling the storefront, and developing the concept of what the bar would look like took a little over two years. The city of Oakland, they said, is very much pro-business now, a drastic change from 10 years ago when there was less interest in bringing new businesses to the area. "We wanted to be ambitious with what we were trying to do here, but we didn't have an ambitious budget," Stephens said. "It was all about putting a lot of love and sweat into the space."
The dynamics between the three of them and how they get along with each other reflect in the space. It is not just the coquettish drinks, exposed brick wall, and inviting LED lights; they have managed to create a bar that is inviting no matter your background. This friendly attitude has been noticed among locals who feel like Hello Stranger is for them, unpretentious and with good energy. Oakland legends have also taken notice: In August, Too $hort was seen mingling at the bar, and most recently, Kev Choice held his Yoshi's residency after-party at the mezzanine — not to mention the stellar lineup of DJs, all put together by DJ veteran, and founder of the Oakland Faders and The 45 Sessions, DJ Platurn.
The bar's grand opening coincided with a First Friday, and on June 1, 2018, Hello Stranger was officially open for business. The 2018 NBA finals and the Warriors third championship in four years all took place within the first few weeks of the bar's opening.
The trio attest to how welcoming the Oakland community has been. "A lot of compliments that I've heard: This feels so Oakland. This fits the area," Bell said. "That is one of the biggest compliments to us."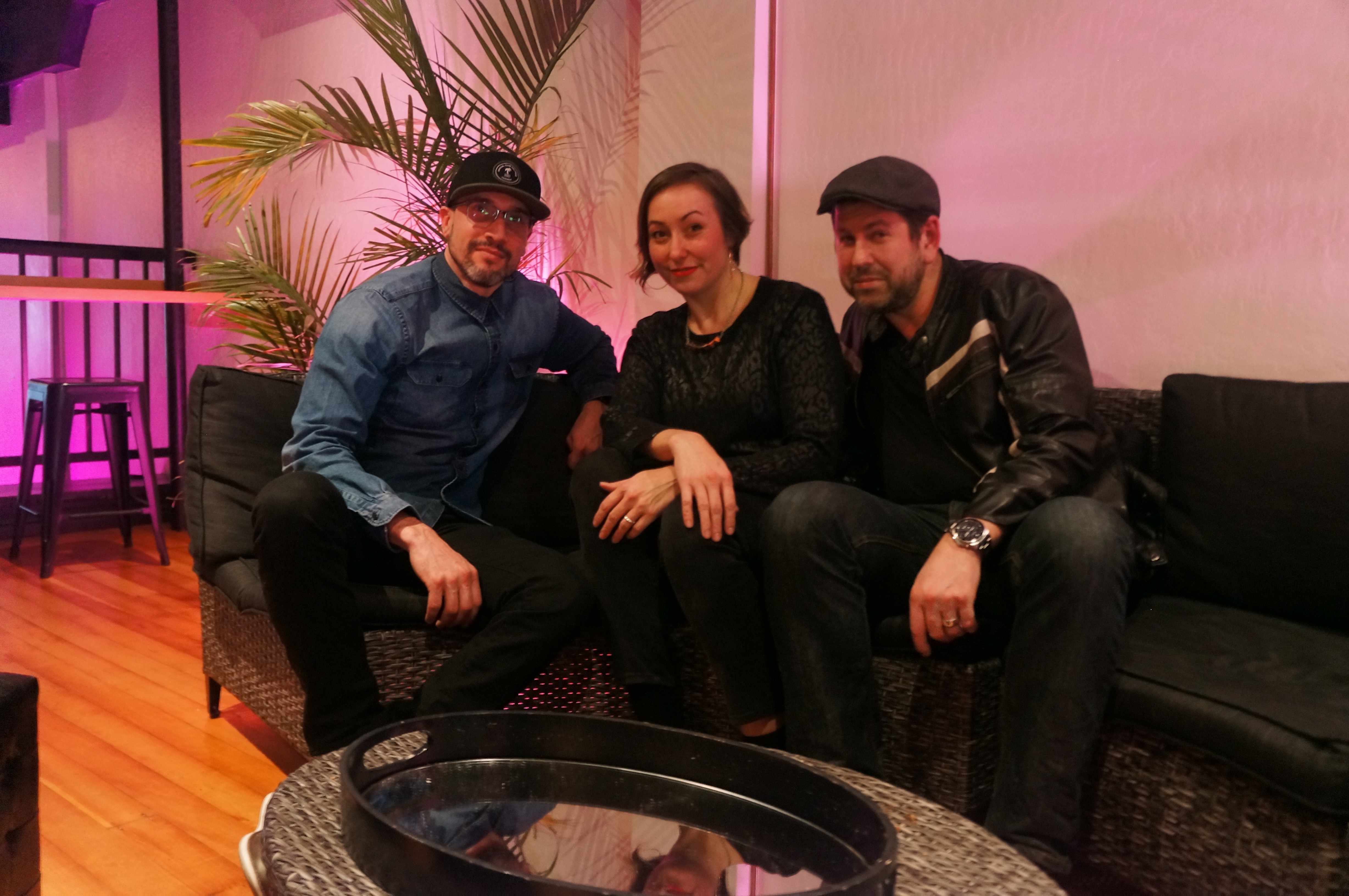 The music at the bar is also welcoming and universal. "We have some of the best and most versatile DJs," Platurn said of the bookings for the bar. "We want to keep it open, universal, and inclusive." Respected artists like Lady Ryan, Wonway Posibul, DC is Chillin, and Platurn himself, have all played there at night. "The whole premise is to have a universal vibe," Platurn said of incorporating a wide range of sounds from different eras. "We want to make sure everyone feels welcome."
Hello Stranger's owners all give their highest praises to DJ Platurn, whose friendship with Stephens spans over two decades. "We are so grateful for everything he has done for us here," Bell added.
They are equally grateful to their bar manager, Min Lee, an Oakland born and raised fella, well-loved within the nightlife community of bartenders, owners, and managers. "Our team is not only top-notch, but they also have an incredible sense of hospitality," Bell said.
Hello Stranger is also one of the few bars in Oakland that stays open till 2 a.m.
"We feel incredibly blessed," Bell said. "Only seven months in and the neighborhood has really embraced us. We feel an incredible amount of gratitude for how the opening has gone, for the regulars that we have been able to develop already, for our great team, we are living the dream." 
[embed-1]