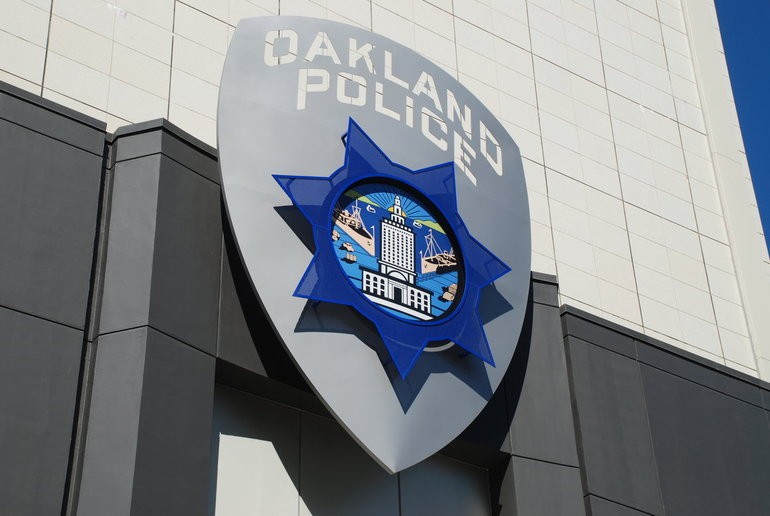 Stories you shouldn't miss for Sept. 29, 2017:
1. Oakland police officers
Tased a man to death
on Thursday after an injury crash in the Fruitvale district, reports Matthias Gafni of the
East Bay Times
$. Oakland's homicide team is investigating the incident. According to police radio traffic, officers chased a man who fled from a vehicle crash before Tasing him.
2. Berkeley High School
has been rocked by the revelation of racist and Anti-Semitic posts on a student-created Instagram account
, reports Natalie Orenstein of Berkeleyside. "The account was reportedly called 'I Hate Jews' and included posts featuring swastikas drawn over students' photos, anti-black racial slurs, students doing the Nazi salute, and derogatory references to people with disabilities. One post was reportedly a screenshot from the app 'Find My Friends,' where a BHS student had set his home address to Auschwitz."
3. Gov. Jerry Brown
is set to sign a package of bills today designed to boost affordable housing construction in California
, reports Ben Adler of Capital Radio. The legislation includes a $4 billion ballot measure for affordable housing, an increase in real estate transfer tax fees to finance affordable housing, and new rules designed to prevent cities from blocking housing construction.
4. ICYMI: The Golden State Warriors
agreed to pay $787,000 to the city of Oakland for the June 2017 championship parade
. The team had disputed the city's charges but agreed to finally pay the bill after Oakland reduced it. As part of the agreement, the city
also rescinded its request that the Warriors also pay for the 2015 championship parade
.
5. San Francisco state Assemblymember Phil Ting
announced that he will introduce legislation to ban the sale of gasoline-powered vehicles in the state after 2040
, reports Alexei Koseff of the
Sacramento Bee
$. Ting said California won't meet its greenhouse-gas reduction goals unless it moves to electric vehicles.
6. And President Trump is coming under
increasing criticism for the federal government's woefully slow response
to the humanitarian crisis unfolding in Puerto Rico, Politico reports. The U.S. territory was devastated by Hurricane Maria more than a week ago.
$ = news stories that may require payment to read.