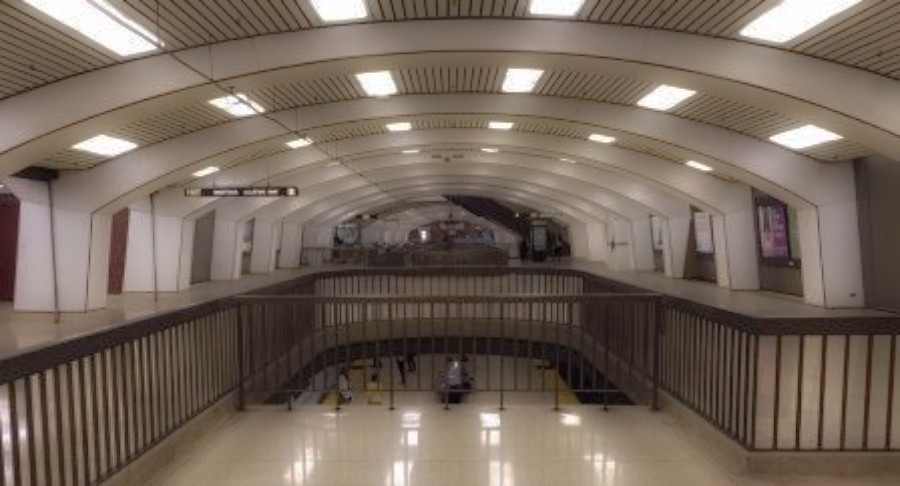 News you don't want to miss for Aug. 16-18:
1.
BART is seeking $2.4 million in damages from the contractor behind the recent renovation of the Downtown Berkeley station
,
Berkeleyside
reports. The station opened last October, 455 days late.
2.
The FBI agent who had a gun, ammunition, and official jacket stolen from a vehicle parked at the Hegenberger Shopping Center was cited by Oakland Police
,
Bay City News
reports. The firearm, however, has recently recovered.
3. Hot weather in the East Bay is expected to cool this weekend, but not before
94 degree temperatures at the Oakland Airport Thursday tied a record last set in 1950
, the
San Francisco Chronicle
reports. $$
4.
Alameda Councilmember Jim Oddie said he will no longer seek reimbursement for more than $90,000 in legal costs
he incurred while defending himself against allegations of political interference made by the city's former city manager, the
East Bay Citizen
reports.
5. A complaint was filed with the state Fair Political Practices Commission against the Metropolitan Transportation Commission, the Bay Area Toll Authority, and AC Transit
alleging they illegally coordinated public resources to support last summer's Regional Measure 3 toll increase ballot initiative
, the
Marin Independent Journal
reports. $$
6.
Democratic presidential candidate Marianne Williamson spoke to a packed house Wednesday night at the East Bay Church of Religious Science in Oakland
. The
San Francisco Chronicle
's Joe Garofoli reports one supporter said Williamson's self-help books saved her life. $$
7. Because Cal has not played in the Rose Bowl since 1959, you would have thought alcohol is a prerequisite at Memorial Stadium. Not so, apparently.
Starting this upcoming college football season, beer and wine will be available at Golden Bears home games
,
SFGate
reports.
$$ = Stories you may have to pay to read.