A Southern California school district is suing the Riverside County Sheriff's Department after undercover officers ran a marijuana sting on an autistic teen — in yet another example of America's disgusting, out of control war on weed.
[jump]
The Temecula Valley School District wants to hold the Riverside County Sheriff's Department responsible for any damages to the school in the aftermath of the sting, a local paper reports.
That aftermath includes a lawsuit and widespread disgust with school officials and the cops. The Riverside Sheriff's Department sends two deputies undercover into two schools each year to do drug deals with students. Marijuana has been widely available to teens for decades under the failed Drug War, so mass arrests ensue. One undercover cop hounded autistic teen Jesse Snodgrass to sell him some weed.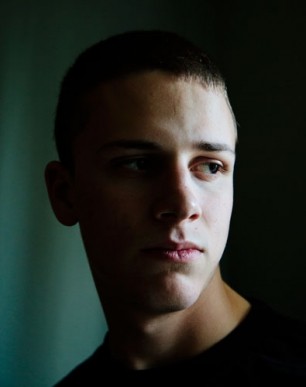 Rolling Stone
A judge blasted the expulsion of autistic teen Jesse Snodgrass, above, after undercover police begged him to buy pot
"Forging friendships was normally so hard for Jesse, who had the cognitive skills of an 11-year-old and was nearly oblivious to the facial expressions, body language, vocal tones and other contextual cues that make up basic social interactions," Rolling Stone reports.
The disabled kid was desperate for a friend, complied with the deputy's request for drugs, and was arrested and charged for selling .6 grams of pot. Chaparral High School moved to expel the child, prompting his parents to sue. A judge overturned the expulsion and another judge dismissed criminal charges in July. Jesse graduated from Chaparral last semester.
"The parents have said the deputy's tactics were inappropriate in light of their son's marked disabilities. In addition to autism, they said, he also has been diagnosed with bipolar disorder and other impulse and anxiety disorders. … their son is 'permanently scarred' from the drug sting and its aftermath. They said they hope the lawsuit will send a message to schools around the country that such drug busts will not be tolerated."
Rolling Stone eviscerates law enforcement for this type of predatory policing:
"Though it smacks of suburban myth or TV make­believe, undercover drug stings occur in high schools with surprising frequency. … [San Diego] Sheriff Bill Gore boasted this method of snaring teens was 'almost too easy.'

"'Any increase in narcotics arrests is good for police departments. It's all about numbers,' says former LAPD Deputy Chief Stephen Downing, who now works with the advocacy group Law Enforcement Against Prohibition and views these operations with scorn. 'This is not about public safety — the public is no safer, and the school grounds are no safer. The more arrests you have, the more funding you can get through federal grants and overtime.'

"[But] as time went on, officers and school administrators became alarmed by the results they saw: large numbers of kids arrested for small quantities of drugs — and who, due to 'zero tolerance' policies, were usually expelled from school.

"No studies appear to exist on the efficacy of high school drug stings, but the data on undercover operations in general isn't encouraging. A 2007 Department of Justice-funded meta-analysis slammed the practice of police sting operations, finding that they reduce crime for a limited time — three months to a year — if at all. 'At best, they are a stopgap measure,' and at worst, an expensive waste of police resources, which 'may prevent the use of other, more effective problem­solving techniques.'

"The federal study concludes that sting operations reap little more than one consistent benefit: 'favorable publicity" for police.'"
Not this time. What a bunch of scum. We hope the school district and Riverside County Sheriff's Department pay big time.