On Friday evening, both the California Senate and Assembly are expected to pass amended versions of Assembly Bill 266, AB 243, and Senate Bill 643 — the three bills containing California's historic new medical cannabis regulations.
What precisely was in those amendments had been anyone's guess, right up until they dropped.
Here is the latest text of SB 643, which passed the Assembly Friday evening to be voted on by the Senate by midnight.
[pdf-1]
In summary:
— The governor, under the Medical Marijuana Regulation and Safety Act, appoints, subject to confirmation by the Senate, a Chief of the Bureau of Medical Marijuana Regulation inside Department of Consumer Affairs.
— The Department of Food and Agriculture regulates cannabis cultivation. The DFA will also create a track and trace  program for reporting the movement of medical marijuana items throughout the distribution chain.
\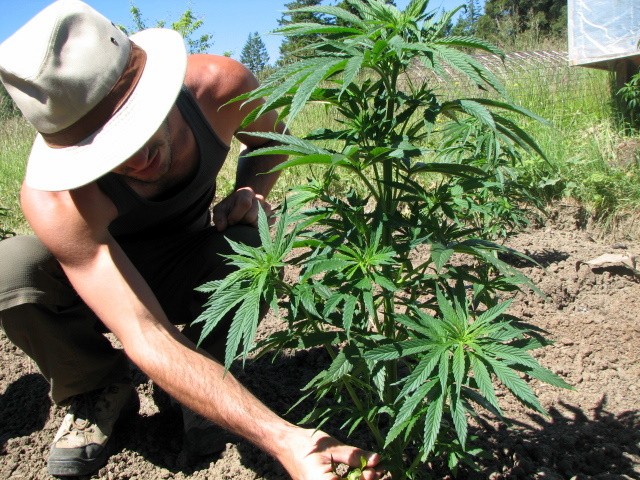 — The State Department of Public Health regulates manufacturing and testing of medical cannabis.
— The rules around doctors recommending cannabis aren't really going to change.
— A qualified patient "does not provide, donate, sell, or distribute cannabis to any other person is not thereby engaged in commercial cannabis activity and is therefore exempt from the licensure requirements of this chapter."
— Primary caregivers can have up to five patients.
— All non-personal, non-caregiver activity is considered commercial, and requires licensing.
— All licensees will have to submit a full set of fingerprints for the purposes of conducting criminal history record checks.
— You may be denied a license for breaking the regulations, a felony conviction for the illegal possession for sale, manufacture, transport, or cultivation of drugs, or a violent or serious felony.
— We're going to get certified Humboldt appellations, and growers will be able to sue for trademark violations.
— SB 643 authorizes counties to impose a tax on medical cannabis.
— Cannabis businesses of twenty or more employees must get a "labor neutrality agreement".